News and Events
NC State Now Home to All Major Dairy Breeds
You'll see some new faces out on the pasture when visiting NC State's Howling Cow Dairy Education Center and Creamery this summer. NC State is now home to all seven major breeds of dairy cows, a goal that Devan Pendry, NC State dairy herd manager and alumna, has had since she was an active member of the Animal Science Club.
As a student, Pendry enjoyed learning about the different breeds. "I thought it'd be really neat to have all of them here. Most people know the black and white Holsteins, but what they don't realize is that's not the only dairy breed. There are others out there."
When Pendry became herd manager, the herd only consisted of Holstein and Jersey cows. She later added the Red and White Holsteins to the herd through breeding.
Support from a Familiar Friend
In 2016, the Animal Science Club asked Pendry if they could help her add another breed, the Guernseys, to her herd. Pendry welcomed the club's support and the students dedicated $10,000 of club funds to purchase five Guernsey heifers from a sale in Shelby, North Carolina.
In 2018, Pendry bought two Brown Swiss heifers from a farmer in Oklahoma, and in January of 2021, she bought five Ayrshire heifers from Rusty Isley, an alumnus who lives in Burlington, North Carolina.
In 2021, Pendry gave a seminar for the Animal Science Club where she mentioned the history of the Guernseys at NC State, including how the club was instrumental in adding them to the herd. After the seminar, Bryson Jacobs, a spring 2022 graduate and former president of the Animal Science Club, told Pendry he wanted to help her purchase the seventh and final major breed, the Milking Shorthorns. With a combination of club funds and teaching funds from the Department of Animal Science, the club was able to purchase three Milking Shorthorn heifers from a sale in Pennsylvania.
Interactive Guide: 2022 Howling Cow Herd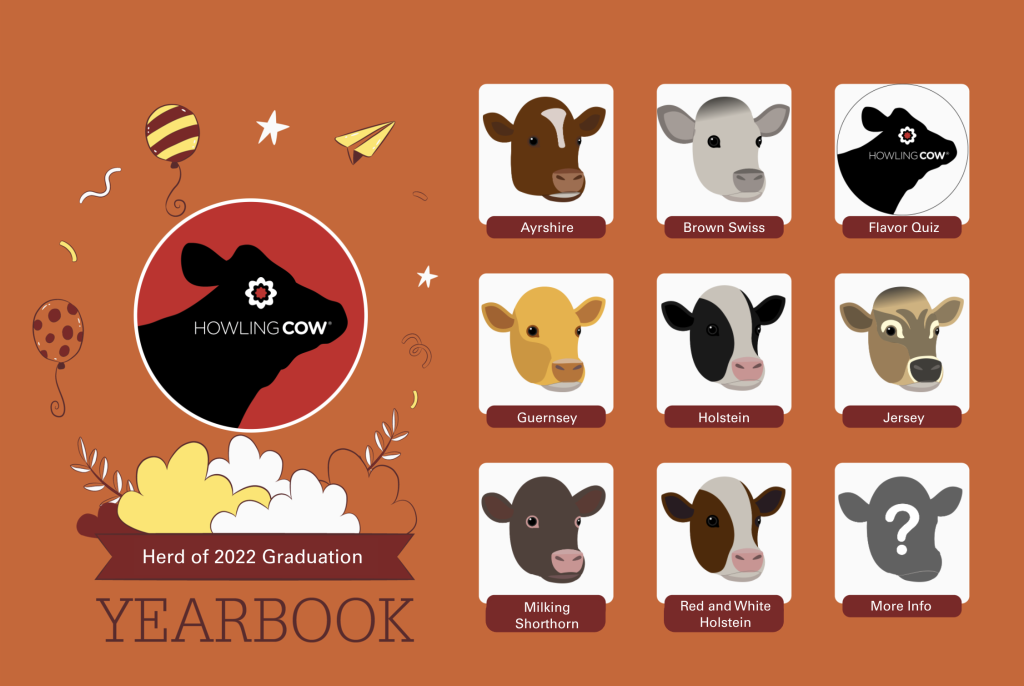 Pendry was proud the club could start and complete a goal that was shared by students and staff over many years.
"I was a part of that club as a student, and seeing there were students across all these years that were as invested in this idea as I was, drove home to me that this is necessary. This would be a good thing for our students," said Pendry.
Jacobs shares Pendry's sentiment.
"We are the only university in the nation to have all seven of the major dairy breeds, which is a very big opportunity not just for the dairy unit, but also for the Animal Science Club," said Jacobs. "We're very excited we have that representation here at NC State."
Discovering a Passion for Each Breed
A complete dairy cow breed lineup provides students with opportunities they wouldn't have had otherwise. For example, students can not only work with breeds they've grown up with, but they can also have the opportunity to learn about breeds they're unfamiliar with.
"If they start their own farm one day or go work for a farm that has those breeds, they have that little bit of experience at our farm first," said Pendry. "Or maybe they will fall in love with a breed here at our farm and say, 'That's the breed for me. That's what's going to fit me best.'''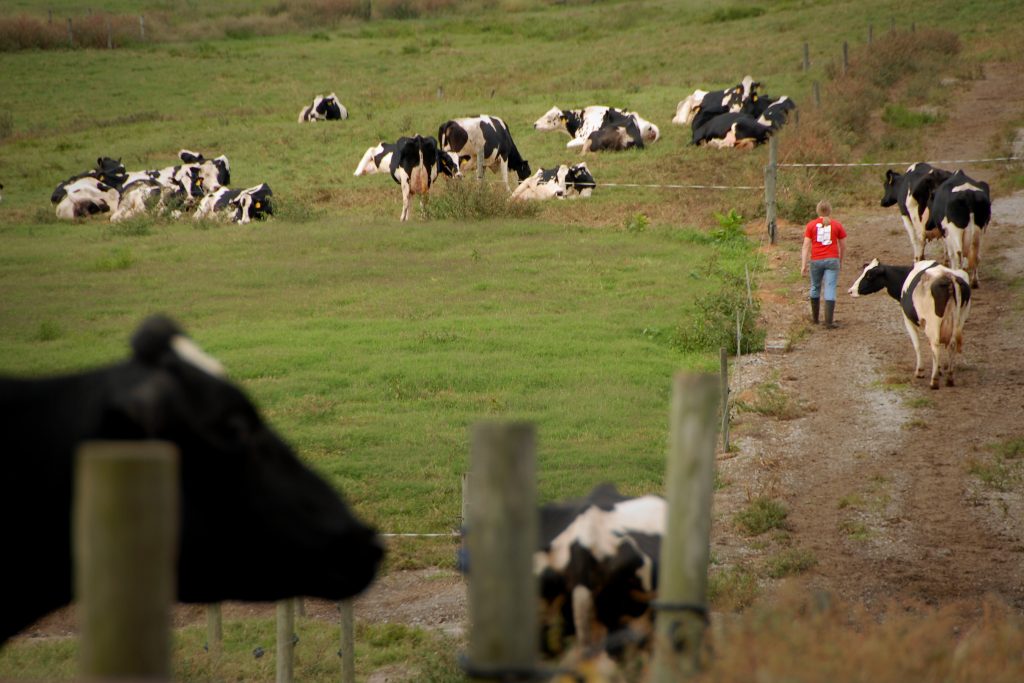 Students can also now show and teach the public about cows of all breeds at the North Carolina State Fair.
"I thought if we had our own Guernseys and Brown Swiss and the other breeds, our students could take those breeds to the North Carolina State Fair as well," said Pendry. "We're boosting the population of those breeds at the fair, and it would make for a more competitive class."
A Continuous Learning Opportunity
With all seven major dairy breeds out in the pasture, Pendry is already noticing an increased level of curiosity and passion for the cows by students and visitors of the creamery.
"When you look at the pastures, it's diverse. You see all the colors out there walking around together and it opens up more conversations," said Pendry.
Students are also discovering breeds they might not have known about, just as Pendry hoped.
"I have students now that say 'I really like Brown Swiss, and I never would've worked with them if I hadn't met them here.' And they might carry that with them throughout their careers in the dairy industry," said Pendry.
Jacobs mentioned the opportunity to work with the dairy cows as one of his favorite parts of being an animal science student at NC State.
"I haven't found many schools that have farms where you can go out and learn how to interact with cows. Working on the farms with fellow animal science peers and then getting some Howling Cow ice cream afterward was always the best."
As for Howling Cow ice cream, milk from Milking Shorthorns has a favorable protein-fat ratio, so it should only enhance the taste of your favorite flavors.
"The milk is still high quality, it's just coming from different colored cattle," said Pendry. "I think that the breeds having slightly higher components, such as protein and butterfat, will do nothing but make our ice cream better."