NC Farm School Helps Farms Get Off to a Solid Start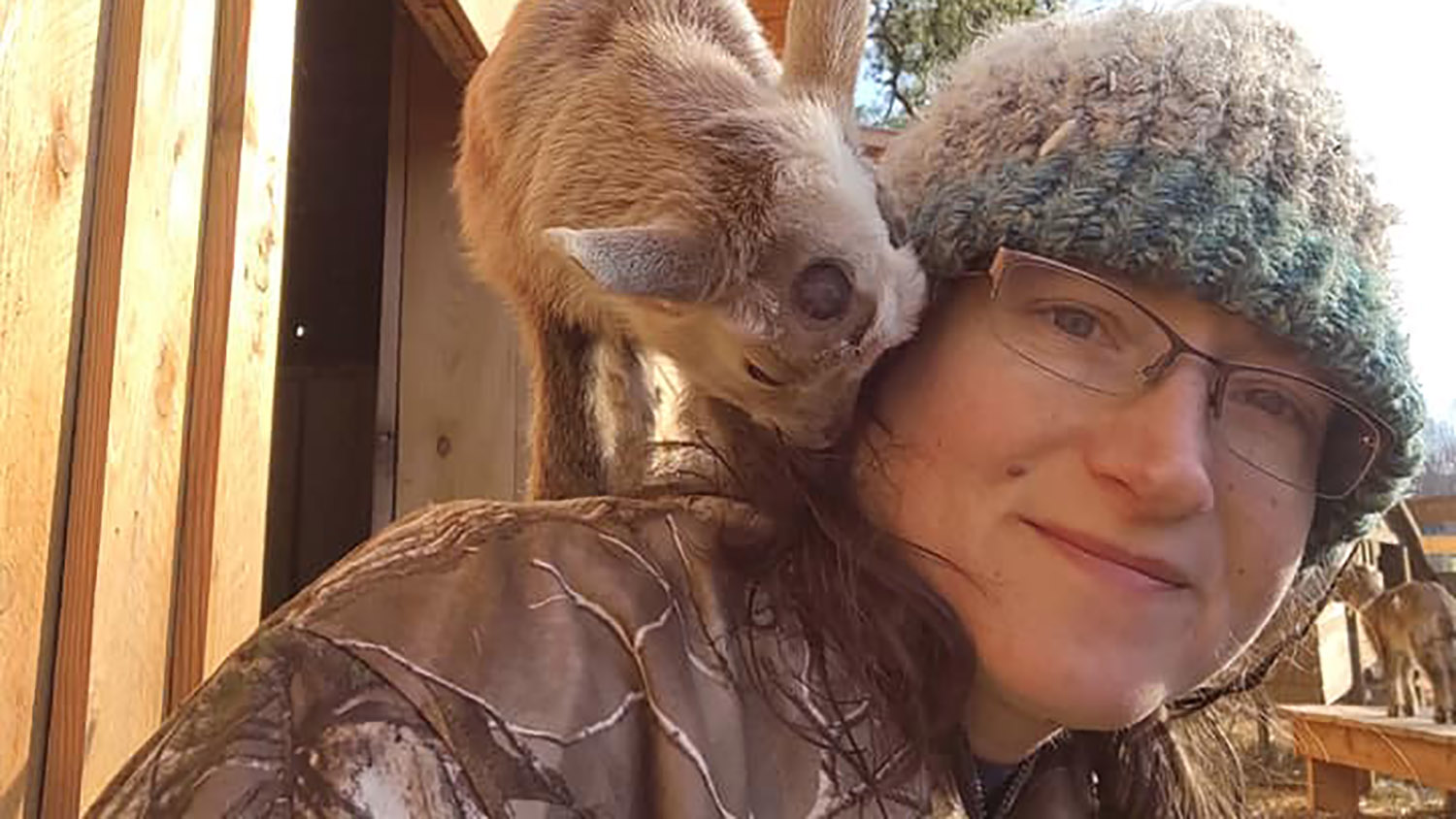 Thanks in part to NC State Farm School, two North Carolina couples are finding ways to use their farmland to support sustainable new businesses with the potential to grow agritourism opportunities in the Piedmont.
NC Farm School's mission is to increase the number of economically viable farms in the state. It helps aspiring and beginning farmers put together solid business plans and allows established farmers to explore the feasibility of adding new enterprises. Participants also get the chance to build networks with farmers and state agencies in their counties.
NC State University's Department of Agricultural and Resource Economics, NC State Extension and North Carolina Cooperative Extension offer the program. It is supported by private donors and the North Carolina State Grange.
For Maureen Sullivan and Tara Inman, participating in NC Farm School was an opportunity to hone their farm ideas and get to work on bringing them to life. Their farms are among many that have been shaped by NC Farm School since its start in 2012.
Goats, Education and Agritourism: A Farm Comes to Life in Surry County
At Surry Hills Farm, education – and Nigerian dwarf goats – are front and center. The Sauratown Mountains and nearby state parks like the one at Pilot Mountain provide a beautiful backdrop that farm owners Tara and Shane Inman think will support a sustainable agritourism business.
The goats yield high fat, high protein milk that Tara Inman uses to make lotions and soaps. "I have a severe skin disorder, and that has literally been the cure for me," she says. "Being able to take that product and share it with others for its health benefits is satisfying."
Surry Hills Farm is in Dobson, North Carolina, where the Inmans also raise cattle, sell goats and teach their new owners how to care for them.
As they develop the 169-acre farm that they share with another family, the Inmans are learning permaculture, a design approach to ecologically and socially sustainable living, and sharing what they have learned with others.
"We're working with another farm, and they are teaching us to regenerate our land, trying to not use chemicals and being able to grow produce as well as feed for our animals," said Inman, who grew up on a farm in Buffalo, New York, and had a homestead in Newport North Carolina.
"We're taking hands-on steps to learning, and we're sharing that with others who are open to hearing," she said.
Farm School literally opened my eyes to this whole other avenue where we could take what we're doing here and actually bring in income.
Meanwhile, the couple is adding chickens and pigs to their operation, using their land for hayfields and leasing land to the cattle farmer who is teaching them permaculture. For now, their top priority and focus is agricultural production, but they also are planning to launch an agritourism operation in the long run. That would include cabins, a campground or both, and they would possibly host events.
"We have many areas on our land where we can build cabins. We want to allow people to come and stay on the property and see what we're doing on a daily basis, seeing how we rotate animals, what they are being fed and even allowing people to be hands-on and helping with those daily jobs as well," Inman said.
"The other side is just having people here," she added. "I have a lot of family that live in big cities, and they come and just really enjoy being in nature, getting away from the hustle and bustle of the city – just the peace, the quietness and the beauty."
Visitors, Inman said, would have easy access to the nearby state parks, Yadkin Valley vineyards and Mount Airy, the inspiration for the "Andy Griffith Show."
It was NC Farm School that introduced Inman to the value of connecting to other farmers and to the possibility of generating income from her property. She also said that it also pointed her in new directions.
"I know I wouldn't be looking in the direction I am if it wasn't for Farm School. I hadn't acknowledged that, 'Oh, wow, this is an industry,'" Inman said. "Because we have an automotive business that we ran, I understood finances. I understood how to budget and forecast. But I didn't know where we were supposed to go with that."
She added, "Farm School literally opened my eyes to this whole other avenue where we could take what we're doing here and actually bring in income. It turned us completely around in the direction we are now going."
School increases self-sufficiency and hopes for added income in the future
Maureen Sullivan and her husband, Mike, have long-term plans to expand Parsonage Farm, their growing homestead, into a vacation spot and to offer potential writers' retreats.
Before attending NC Farm School, their goal was to be self-sufficient by producing food on 3 acres of land they owned in Iredell County, and then three years later, when her husband retires, to sell extra produce and eggs at a local farmers market or a roadside stand.
"When we were little, my mother said you can only depend on you. So we need to depend on ourselves for as much as we possibly can," Sullivan said. "We knew we could grow more than we needed, so we wanted to challenge ourselves."
She added, "Our other goal is to be debt-free. That is, really, how much can we make ourselves and do ourselves to not go backwards financially."
Farm School "is a great place to start. If you want it as viable business, go there first before you do anything else.
After buying land in a rural area near Union Grove, Sullivan attended a number of training sessions related to farming and homesteading, including educational events offered by Cooperative Extension. An Extension agent mentioned NC Farm School, and Sullivan decided to enroll.
As Sullivan developed her business plan during NC Farm School, she realized that her location and the low number of people nearby probably wouldn't support her goals.
"Right from the beginning, the school gave me the perfect questions. Everybody has great ideas, but what are you going to do with those ideas? Is it a hobby, or are you making money with it? The program made us question how we could support a viable business on our land with just the two of us," Sullivan said. "The answer is, we really can't unless we buy land on a main road. That helped us from spending more money on things that were going to go nowhere."
With neighbors, the Sullivans added to their 3 acres by buying part of a 17-acre farm across the street from their home. The couple's goal is to build vacation houses on either side of the road.
Their son is a championship Irish dancer, and so they are thinking about building an activity center where he could eventually offer retreats and opportunities for other dancers. In the meantime, they are contemplating starting writers' retreats in their quiet community.
Recently, the Sullivans established a vineyard and planted more than 100 blueberry plants as well as blackberry plants. They've also built 16 raised beds for produce.
Asked if she had any advice for aspiring farmers considering taking part in NC Farm School, Sullivan said, "It is a great place to start. If you want it as viable business, go there first before you do anything else. The resources are great, and the connections are great."
Considering starting a farm or a new farm enterprise?