Alumni and Friends
Justin Fix: 'It's All About The Relationships'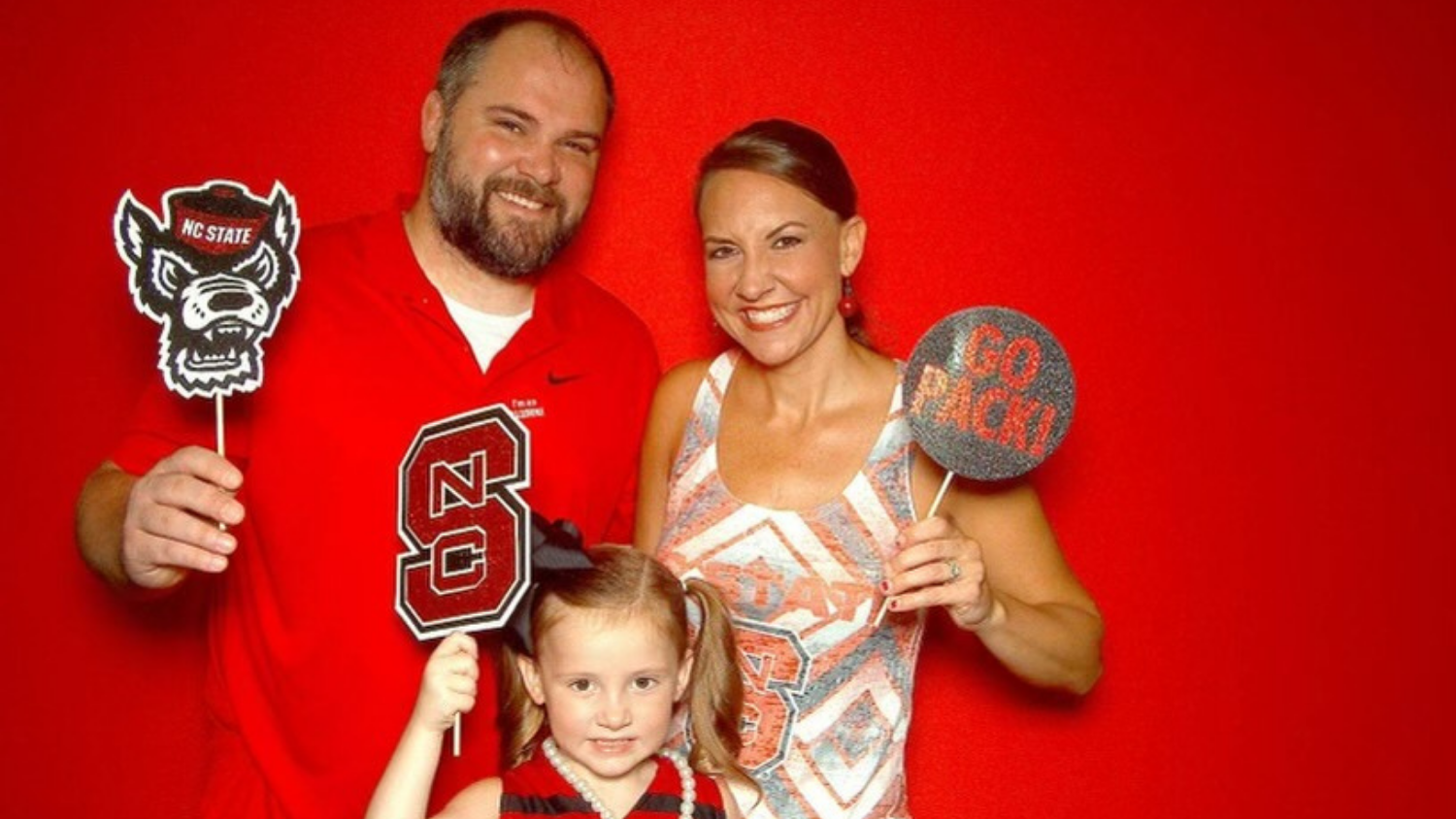 For Iowa native Justin Fix, relationships are everything. From being introduced to FFA by his stepmother, to contacts from Iowa State University connecting him to NC State College of Agriculture and Life Sciences, to his former collegiate judging coach being his current boss, Justin credits his success to those he has met along the way.
Fix is the director of business development and genetic improvement at Acuity Swine in Illinois. He earned his master's and doctoral degrees from NC State's Department of Animal Science in swine breeding and genetics in 2007 and 2010, respectively. He also received a 2021 CALS Outstanding Young Alumni award.
A Passion for Judging Grows Into A Passion for Education
Fix's passion for agriculture and connecting with people started at a young age. He spent a lot of his time on his dad's farm, who raised pigs and then commercial beef cattle. He participated in the county fair and 4-H, and he was introduced to FFA in high school by his stepmother, who was a high school teacher. His school was one of the larger schools in the area to have an FFA program, providing him a lot of opportunities.
"While in FFA, I did some other contests, but really livestock judging was my passion and what I wanted to do," Fix shares.
He then learned there were community college scholarships available for livestock judging. He had a great FFA advisor, the late Dave Fowler, and did well in contests. He received a scholarship and chose to attend Lake Land College in Mattoon, Illinois. However, he realized he wanted to continue his education, with a goal of pursuing a graduate degree in the future.
"I ultimately decided to go to Iowa State, but not specifically for judging," says Fix. "They have a competitive program, but it was more so about the university and the realization education would set the platform for where I needed to grow from."
Fix studied agriculture business for his undergraduate degree, which allowed him to combine his natural talent with math and his love for agriculture, and gain a better understanding of how they overlap.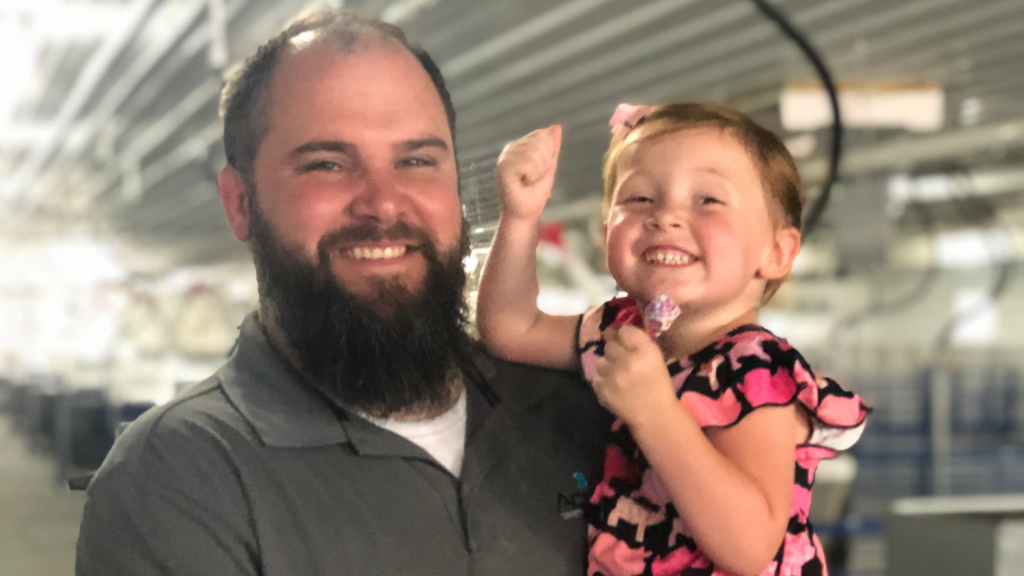 He also started judging for his now current boss, who was completing his graduate degree at the time. He also did a lot of networking with faculty and other industry connections, who taught him about what a swine breeding and genetics graduate program would entail.
"I had a realization that the math aspect of genetic improvement is still math, but you also get to work with animals, more than economists do," Fix shares. "Breeding and genetics people can be a little more hands-on and animal interactive, particularly in your graduate degrees."
A faculty advisor at Iowa State, Tom Baas, connected Fix to two different graduate degree programs in swine breeding and genetics, including CALS' program in the Department of Animal Science.
When North Carolina Became A Home
Fix chose NC State CALS for the good weather, its proximity to downtown Raleigh, and the unique feel on campus, including the brickyard. He also got along well with his advisor, Todd See, department head and professor in the Department of Animal Science.
"I just was really, really fortunate in a lot of ways at NC State," says Fix. "My advisor, Dr. Todd See, was really involved with youth education, as well as just in the swine industry in general. I also had a roommate, who was working for Elanco at the time, and he got me connected to a lot of the industry just through his job and through the interactions he had."
"I felt very connected to the North Carolina youth agriculture," says Fix.
He also received support from other faculty members and families he met. The constant support and meaningful relationships he developed, along with the top-tier educational opportunities, led Fix to the decision to also pursue his doctorate at NC State.
"I felt very connected to the North Carolina youth agriculture," Fix shares. "There were a lot of relationships I didn't want to leave."
Fix's Return to the Midwest
After earning his doctorate and gaining lots of exposure to the swine industry at Smithfield, PIC and Elanco, Fix moved to Indiana for three years to work for the National Swine Registry, which is a position he was recruited for by his judging coach at Iowa State, Clint Schwab. Then, in 2013, he moved back to Garner, North Carolina, and worked for Smithfield full-time for two and a half years, before moving back to Iowa for his wife's career in the swine industry.
"I got an understanding of how much I liked building relationships with people, including customers, potential customers and the industry. I enjoyed the connectedness of everything," Fix shares.
He then moved to Illinois when he was offered a position as director of genetics at The Maschhoffs, one of the largest family owned swine producers in the United States. Once again, Schwab came into play, as he recruited Fix to work for him at The Maschhoffs.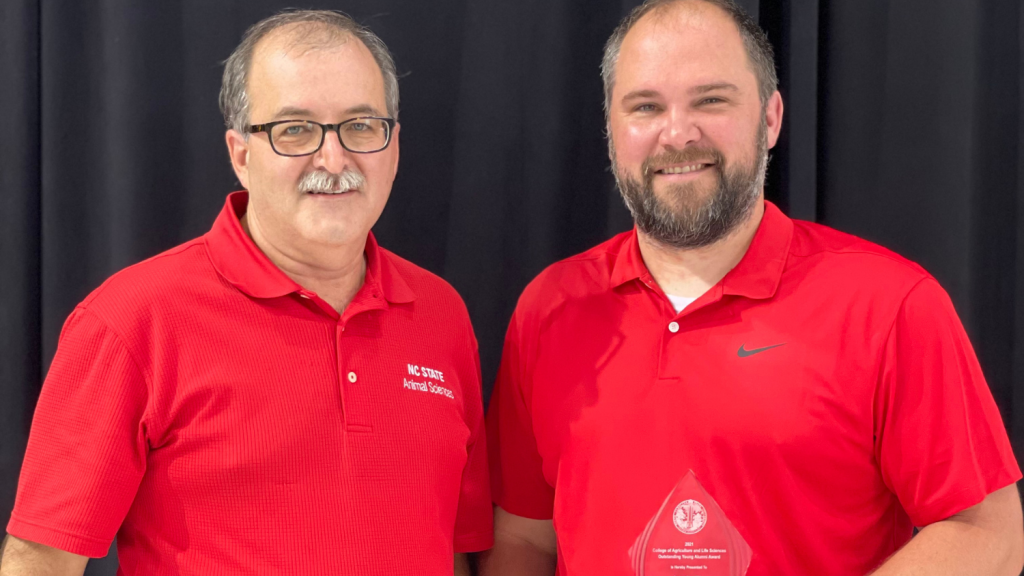 When The Maschhoffs launched their internal genetic program, Acuity, externally, Fix was offered his current position to oversee the technical, data analysis and sales teams. He recently relocated back to his hometown in Iowa, to continue his career with Acuity.
A Lasting Impact
Fix is grateful for everyone he's met so far, and these relationships continue to drive his motivation, both professionally and personally.
"I often think about what I want my legacy to be; it starts with my daughters (Etta and our one on the way). If I am able to contribute to my daughters and support their path in life and whatever they want it to be, that's a big driver," shares Fix. "It is ultimately all about the relationships. The achievements, the house, cars — all that's great and I'm far more blessed than I ever thought I would be, but that's not what it is about. It's the people I get to work with, from my mentors to my team to customers to people in agriculture. Those interactions and relationships I have developed are what drives me most."