Student Spotlight
Javian McMillan: Challenge Yourself, Find Community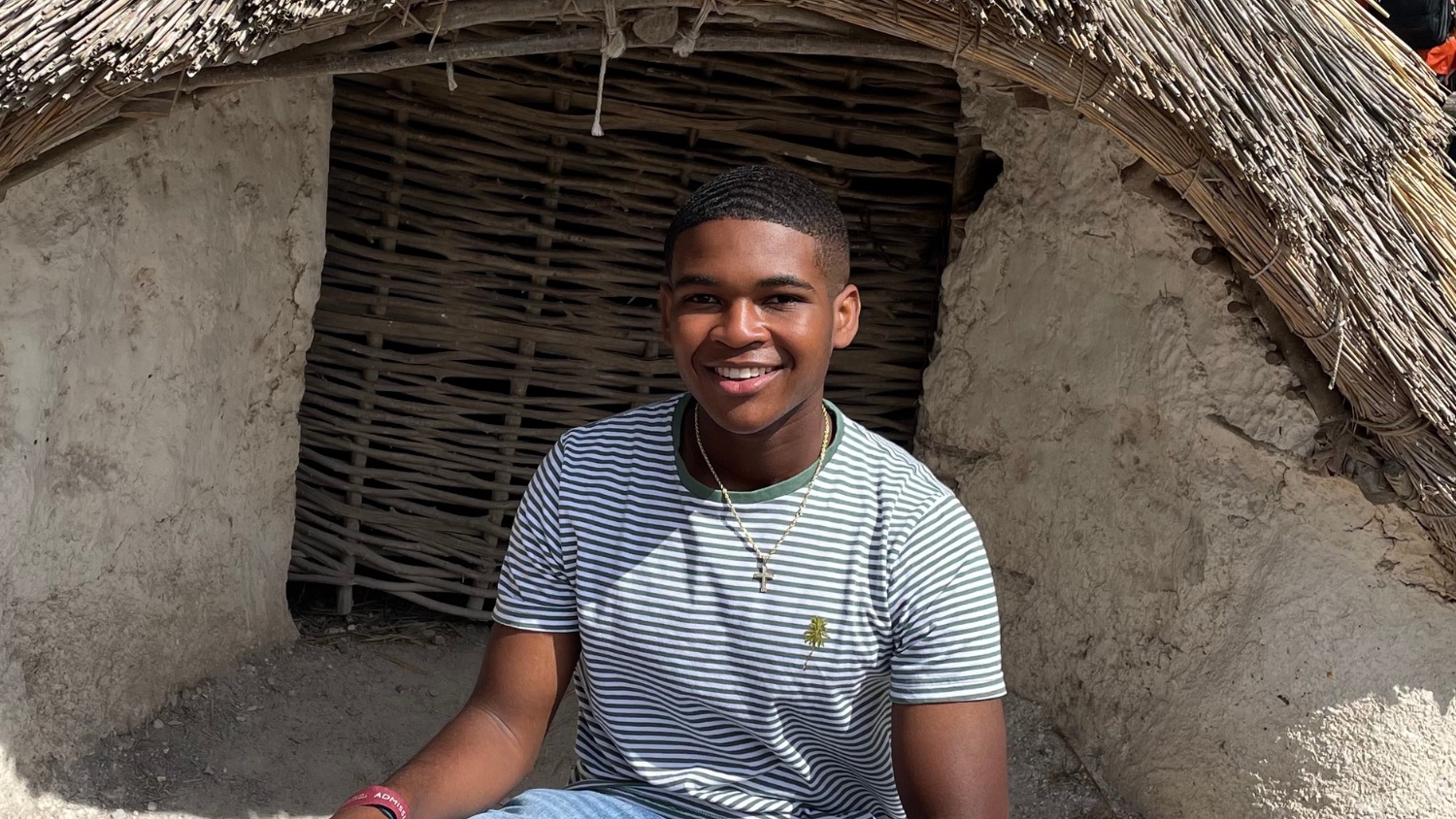 Challenging yourself to try new things is a core value in Javian McMillan's family. But he questioned that wisdom at 14 as he started high school at a new early college program in Martin County.
"Although I didn't want to go there at first because I had preferred my previous school, my grandparents recognized the opportunity and they wanted me to try it out," McMillan says. "And by going there, not only was I able to get my associate's degree in science, but that is actually where I was introduced to the FFA, because I had never heard of it before coming to that school."
All students at the Northeast Regional School of Biotechnology and Agriscience in Jamesville are enrolled in the FFA as part of the curriculum. McMillan remembers hearing enthusiastic invitations from chapter officers to get involved.
"And I was listening, but I was a little skeptical," he recalls. However, he was experienced at public speaking, one of the FFA's Career Development Events (CDEs), from making presentations at churches and local government events.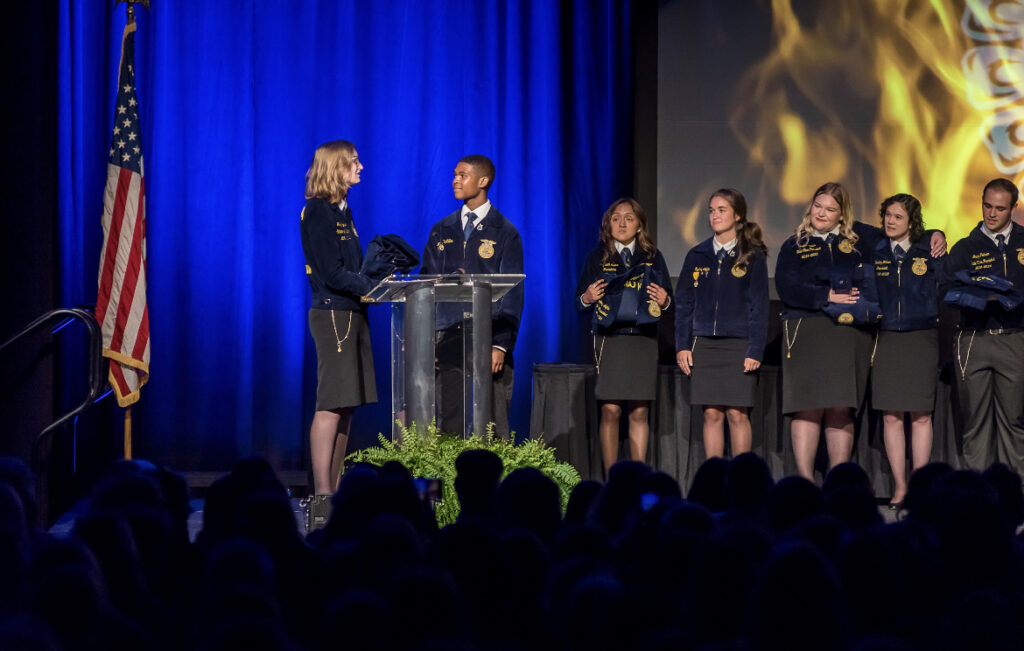 McMillan went on to place second statewide in the Prepared Public Speaking competition and to serve as an FFA officer each year of high school. Now he's serving as one of the North Carolina FFA State Vice Presidents, traveling across the state to help develop leadership in FFA members through workshops, training and assistance with CDEs.
90 Miles to NC State
Although he wasn't familiar with the FFA growing up, McMillan learned about animals and agriculture in rural Robersonville.
"My grandparents owned 140-something acres of land back at home, and that was where I grew up," McMillan says. He helped plant, tend and harvest a 1- to 2-acre vegetable garden as well as care for horses, dogs, chickens and ducks.
"Growing up there with those animals, I was always the primary caretaker of them, even from a very young age," he says. "And I grew a very close connection with animals, not just caring for them but wanting their well-being and their welfare, that animal husbandry aspect of it. And so I thought, 'I'd really enjoy being able to do this in the future.'"
He researched North Carolina State University's animal science major and veterinary medicine program. On a campus tour, a guide mentioned the Goodnight Scholars program, which offers full-tuition scholarships, along with leadership opportunities. McMillan picked up a brochure.
"I'm so grateful every day that I chose this place, this wonderful community."
He went on to be selected as a Goodnight Scholar. Characteristically, McMillan took time before choosing NC State.  
"I remembered this is the place I wanted to go for the longest, and this has the best opportunities for me in animal science and for the career that I want to pursue, and I'm so grateful every day that I chose this place, this wonderful community."
McMillan appreciates the Goodnight Scholars' camaraderie.
"Taking part in the Goodnight retreat before coming to NC State allowed me to develop those connections before I was rushing to class every day or sitting in a classroom."
Applying Science, Digesting Advice
McMillan says his professors have helped him transition to a bachelor's degree program. He's taking sophomore-level courses in domestic animal physiology, quantitative chemistry and animal nutrition, where students are expected to apply what they've learned.
"Class was challenging for a lot of us, but getting that taste of, 'OK, this is what college is like. It's not all going to be a multiple choice test every time. It's not just going to be regurgitating this fact.' You might be asked, 'If a cow is eating this and they're not digesting this properly, what is the problem?'"
He's active in Pre-Vet Club, hearing presentations from veterinarians in settings from zoos to NC State's Emergency and Critical Care unit.
"We always have time at the end to talk to those individuals one-on-one while we eat pizza and to ask them questions about volunteering or 'You mentioned this in your presentation, what did you mean?'"
To unwind from academic and FFA responsibilities, McMillan learns and performs hip-hop routines with Fusion Dance Crew. "It's a new family in a sense, a community that I can go to — have fun, stay fit, exercise, but dance and grow my skills — and it's been really fun."
Right now, whether it's getting up early for class or staying up late for dance practice, McMillan is all in, following the advice he shares with FFA members statewide.
"I think the biggest thing is just to trust yourself and follow what makes you happy."