Women's History Month
From Paris to the Piedmont
French-born Sonia Murphy feels at home as the first female assistant dean for CALS Advancement.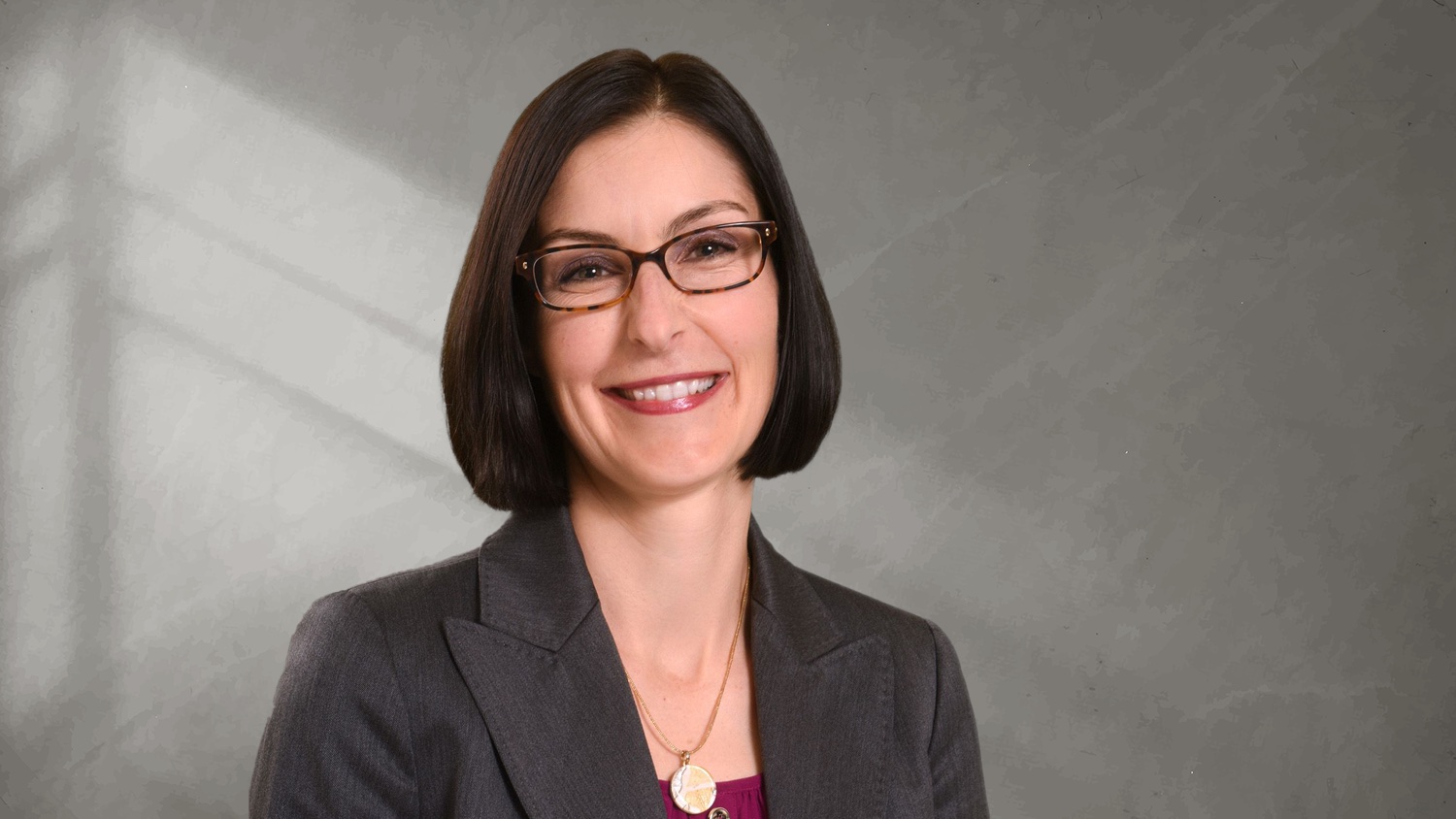 Written by Lea Hart
When she joined North Carolina State University's College of Agriculture and Life Sciences in 2006, Sonia Murphy stepped into a different world from the one in which she'd grown up.
Born and raised in Paris, France, Murphy attended Wake Forest University on a full women's golf scholarship. She went on to play golf professionally but decided against pursuing it long-term due to an ankle injury.
She worked briefly in financial services before moving into advancement. An opening for a director of gift planning brought her to CALS.
"Paris was about as far from the fields and anything agriculture-related that you can think of," she said.
More than 16 years later, CALS feels like home and presents her with exciting opportunities at every turn.
Today she is assistant dean for CALS Advancement and president of the North Carolina Agricultural Foundation. She previously held development roles for NC State Extension, the Department of Horticultural Science and the JC Raulston Arboretum.
Murphy is the first female assistant dean for CALS Advancement, and she doesn't take that lightly.
"It's an honor and responsibility," Murphy said. "It's an opportunity to speak up – there have been other women around the table, of course, and we can provide an additional perspective to the dean's table."
Her duties include leading CALS Advancement as the external facing piece of the college.
"Our role in advancement is to bring the college's circle of friends, industry partners and alumni closer together, so we can work as one community to advance agriculture and life sciences," she said. "We foster this keen relationship where we serve the community through our work, and the community supports us through their advocacy, their volunteering and their financial support."
Murphy loves connecting with people in her role, saying each person's story is unique.
Before joining CALS, she was associate director of planned giving for The Salvation Army in Raleigh. There, too, she found the personal stories inspiring.
"So many who were donors had been helped earlier in their lives," she said. "It was inspiring to hear the challenges that people had overcome."
In her current role, Murphy works to connect people to extraordinary stories within CALS.
"CALS' variety of programs is something I haven't experienced anywhere else," she said. "Our diverse program areas are our strength.
"We work in ornamental plants, nutrition programs, animals; and we also look at economics surrounding the agricultural and life science worlds – to name a few."
"Our lives are constantly impacted by the college's work."
The job comes with challenges, of course. Funding needs are greater than ever, and Murphy's team must be strategic about meeting their goals. Raising money to support bee research looks different from finding donors for a new building, for example.
Yet, she argues, the nature of what takes place within CALS lends itself to asking alumni and friends for support.
"Our lives are constantly impacted by the college's work," Murphy said. "Most people know about bees; most people eat sweet potatoes and animal protein.
"It's very energizing to talk about such tangible things."
She always looks toward the future for CALS. It's important the college and university remain relevant as colleges and universities compete for students, faculty and funds, she said.
"We want CALS to be a place where alumni, donors and stakeholders can look and say, NC State is where you want to be – it's where the experts are," she said.
Part of that, in Murphy's mind, is placing the role of technology in agriculture on the front burner.
"I am in awe of the depth of technology we use in both agriculture and life sciences," she said. "While we have shared many stories, there is so much more to learn about what we do here in CALS.
"Anytime we demonstrate the latest technology at donor events, our guests are inspired; they can picture what happens in the fields – the drones, the sensors on the plants, artificial intelligence, etc."
Murphy is equally focused on the nearly 30 staff members on the advancement team she leads, building a culture of collaboration and professional growth.
"I'm energized by my team everyday," she said. "They are all in, are passionate about the college's work, and they love talking about it."
Outside of work, she's a single mom to a middle and high schooler. Like so many working moms, when asked what she does in her spare time, Murphy wonders, what spare time?
She loves the balance, however, between her kids and her work. Even though, as most moms know, much of that time is spent shuttling them to work, volunteer and sports activities. "I'm everywhere," she says with a laugh.
As the girl from Paris reflects on where her life has gone, she said she's still sometimes amazed.
"That a community like CALS, that's through and through agriculture and life sciences, has embraced a girl from Paris – means the world to me," Murphy said.