Faculty and Staff
Enhancing NC State's Data-Driven, Climate-Smart Agriculture Talent Pool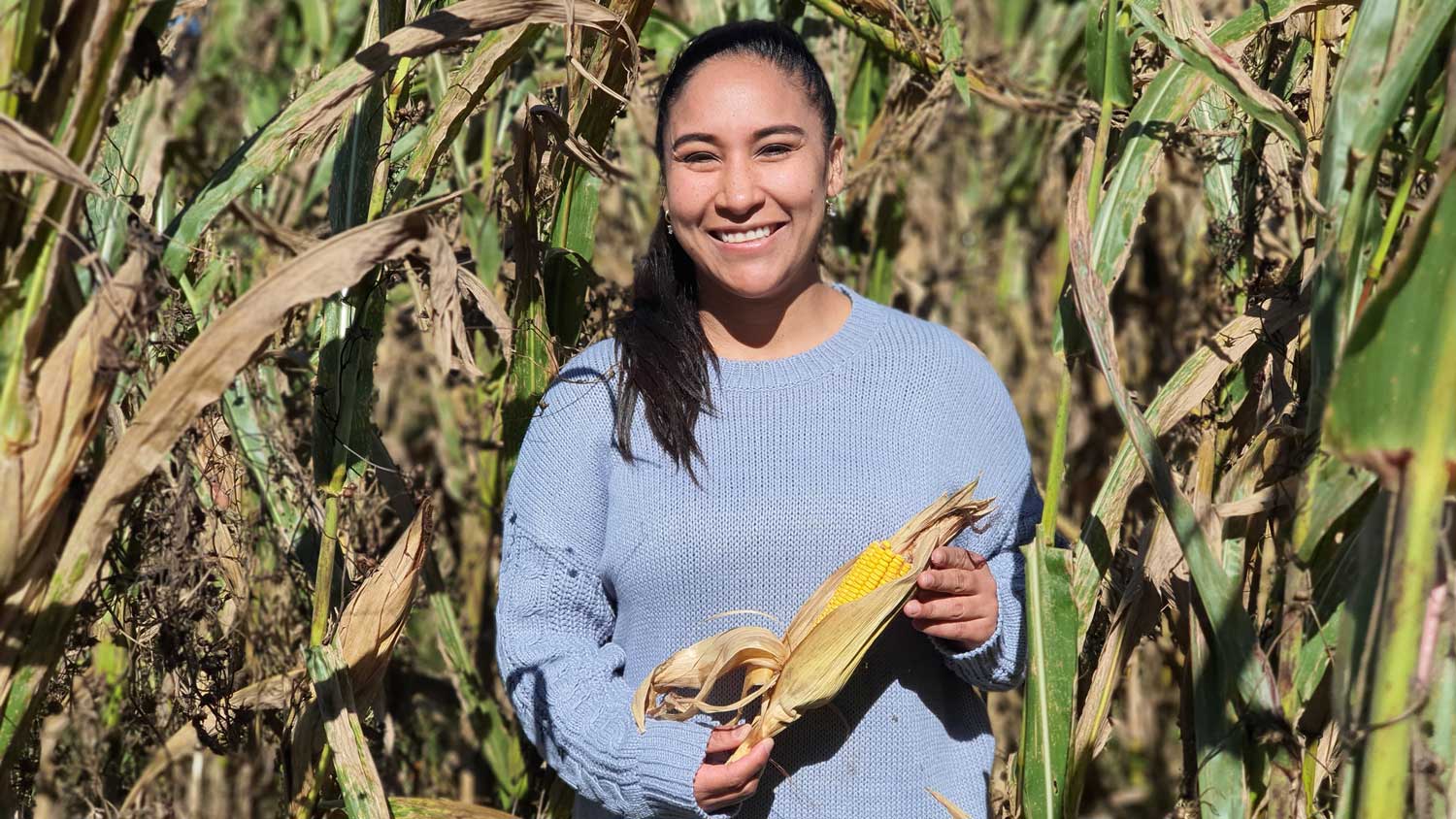 Research assistant professor Daniela Jones discovered her spark for solving problems as an industrial engineering student at Mississippi State University. She's brought that same energy to NC State and the Department of Biological and Agricultural Engineering. Jones holds a joint-faculty appointment with the Idaho National Laboratory and also serves as the director of the Agricultural Data Science Certificate at NC State. A native of Peru, Jones is passionate about improving the diverse workforce and talent within the fields of biological and agricultural engineering and renewable energy.
What brought you to NC State?
After completing my Ph.D. at Texas A&M University, I moved to North Carolina for family reasons. I enjoyed the challenge of working on renewable energy solutions and was beginning to understand the synergies between the environment and agriculture and how humans use natural resources. Before starting my position at NC State, I worked as a postdoc at Duke University. While there, I was part of a project to help students from historically underrepresented groups succeed in the biosciences. I realized that becoming a professor was my path to creating opportunities for students of other backgrounds in the field of renewable energy. Now I'm at NC State with a joint appointment with the national lab.
Can you tell us about some of your research projects?
I've been getting myself involved in projects that do not necessarily align with renewable energy, but have helped me to better understand agriculture and food production. During a talk in October, I shared some of my work including an N.C. PSI funded project involving sweetpotato analysis. Sweetpotatoes have different shapes and sizes. When we go to the market, we usually look at sweetpotatoes and decide which one, aesthetically, catches our eye. Essentially the store has already put out the most homogeneous potatoes to make a consumer's choice easier and faster. But when you're harvesting, you get all different sizes and shapes and the manufacturing plants use scanners to take pictures of all the potatoes to sort them out. Based on the pictures, the potatoes are classified into different lanes for different purposes.
These pictures, paired with the roots' provenance and field practices, could tell us a lot about the factors that affect the valuable traits of shape and size in sweetpotatoes, but packers don't have the capacity to save the immense amount of data that is collected for such analysis. That's where we come in. We have partnered with growers in North Carolina to help them better understand the factors that affect shape and size in hopes to increase sweetpotato profits. If we trace back the sweetpotatoes that are coming from each of the fields and trace back the different agricultural practices, the different times of harvest, the climates for that field, then we can see what shapes and sizes have been yielded and we can better predict what each field is going to produce. They can then make data-driven decisions on what fields to invest in, changes in agricultural practices during the growing and harvesting season, and how to manage potatoes at the packing house.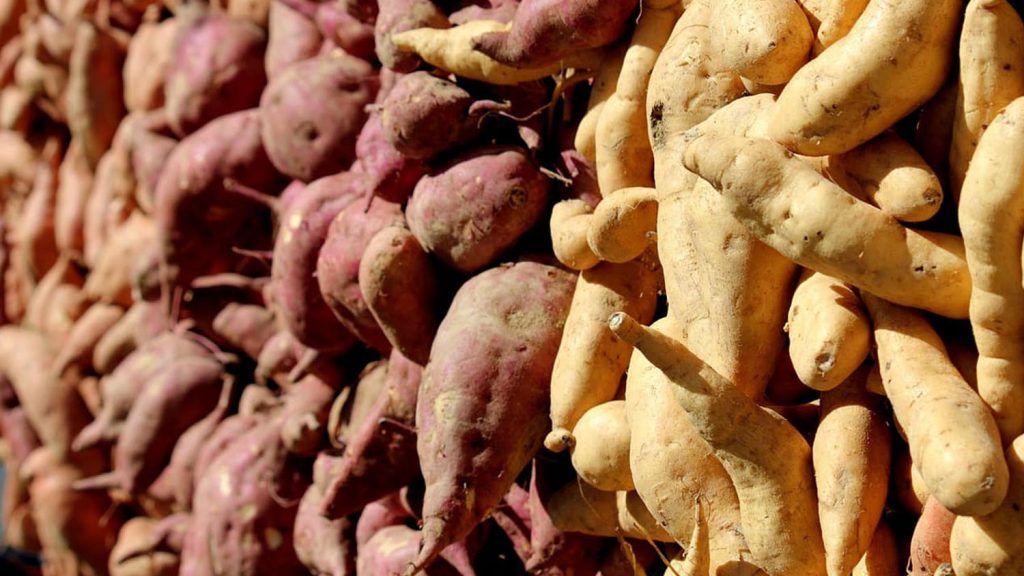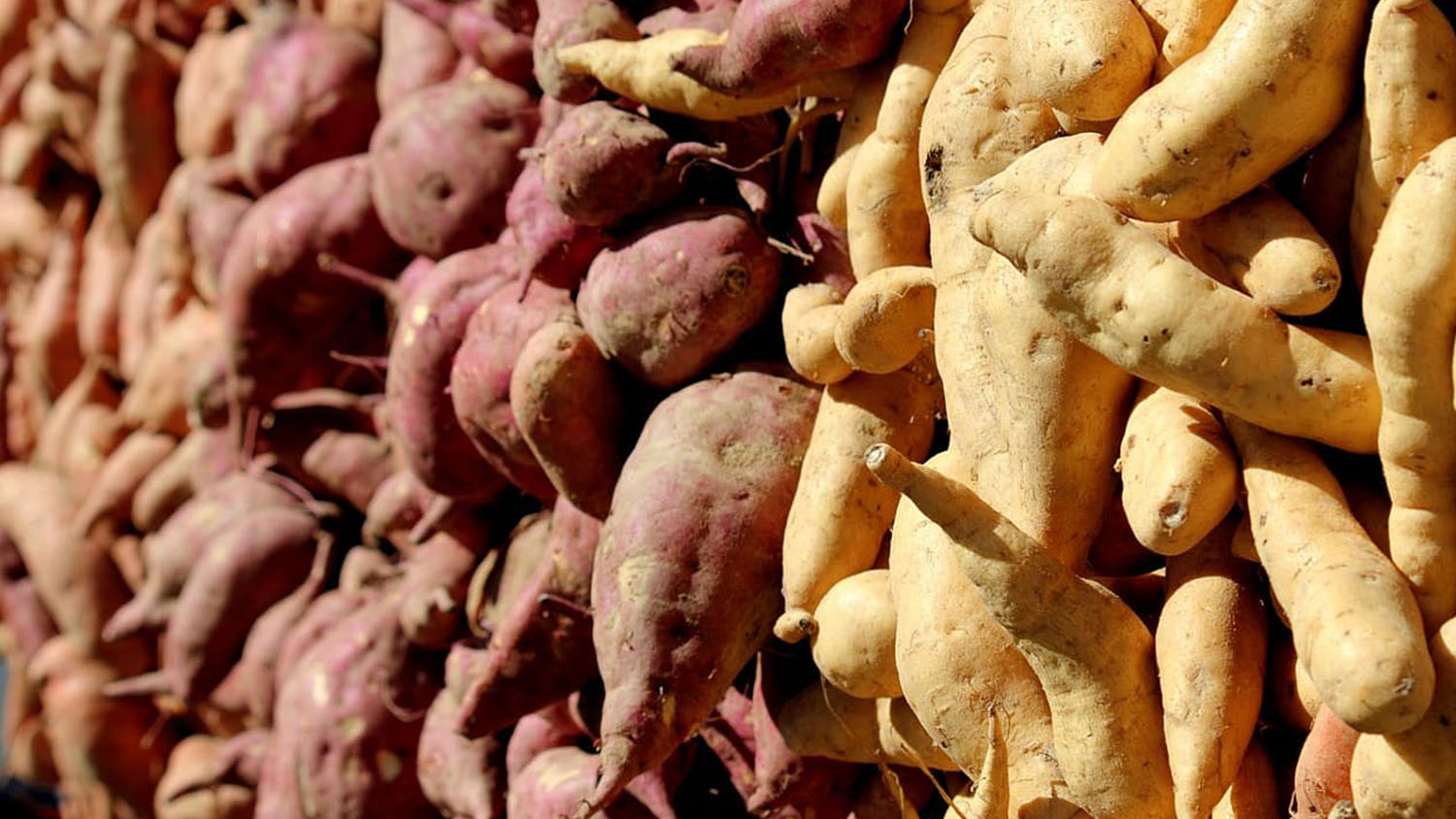 While being on that project, I'm getting a better idea of what growers think about when they're making decisions on what crop to put into their fields. It helps me better understand the environment of the soil qualities and where I might be able to pair my national level scope analysis of where in the U.S. could we create energy crops that can be used for bioenergy and/or byproduct production.
What upcoming project are you most excited about and why?
Before we created the Agriculture Data Science Certificate, NC State conducted a survey for industry to figure out what talent they'll be seeking in the future and they are looking for graduates who are versed in agriculture and data science. Essentially they are looking for unicorns right now and we don't have enough of them. This certificate is going to create that new pipeline of unicorn talent. I am excited to be a part of creating this pipeline that will represent our nation's diversity and ethnicity in various backgrounds. I want to bring in more students and make sure they're part of a learning community that embraces their differences, allowing them to come up with unique and new renewable energy solutions while also providing opportunities in which we can better take care of our natural resources.
What motivates you?
Working with students and being able to be a part of creating a workforce that is diverse and well versed in agricultural systems and big data to solve our great global challenges for data-driven, climate-smart agriculture. I learn from my students every day, which is why I really like working with them. When I finished my Ph.D, I didn't want to be a professor. But now I understand what my advisor used to say, which is, how working in academia with students makes you feel young and keeps you learning, which is something that I never want to stop doing. My students are the reason my research keeps going and I've been fortunate enough to get a great set of students working with me.