Students
Diana Ramirez Segovia Talks Inclusivity and Support at CALS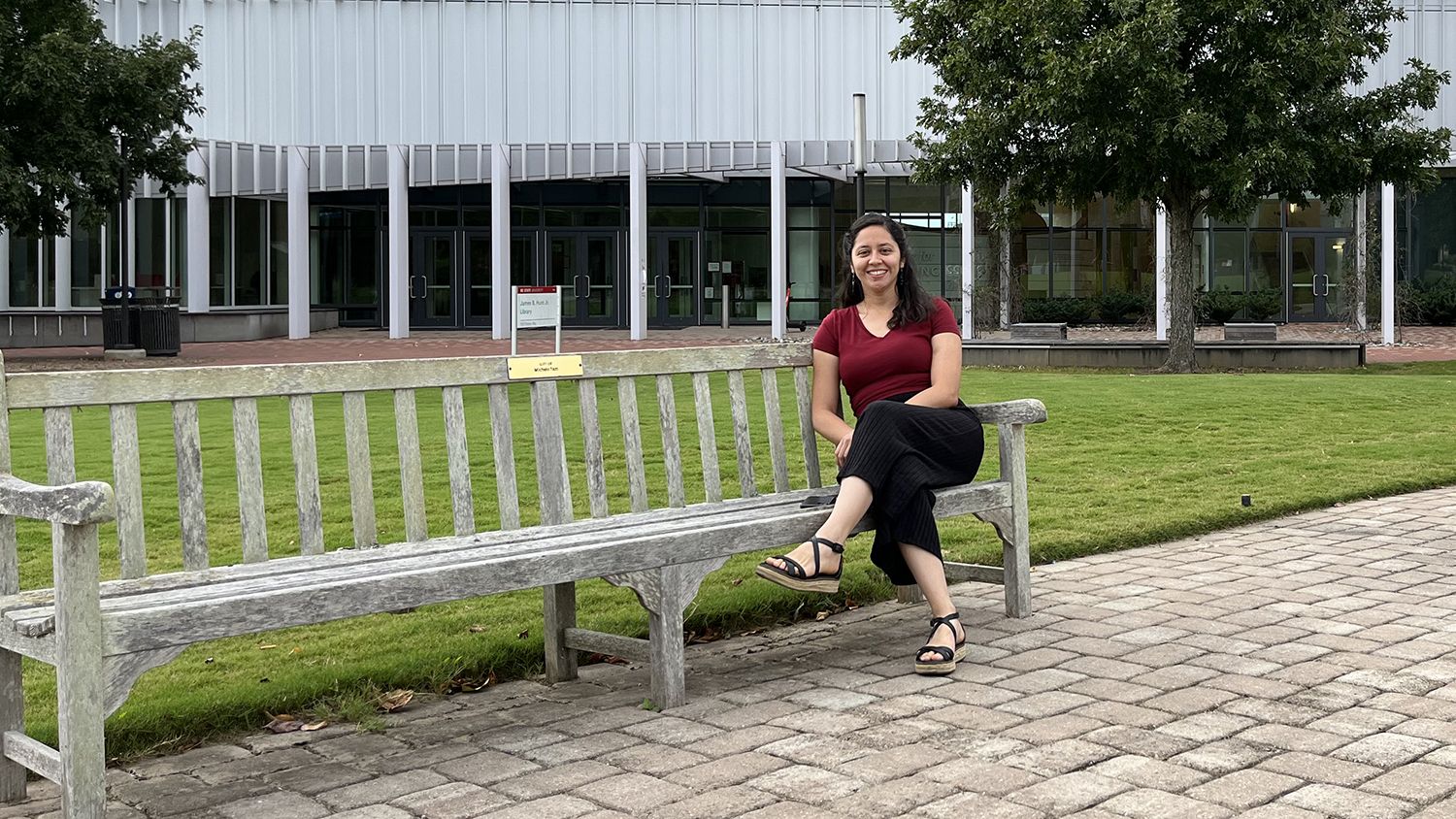 Calling a new place home isn't easy. But Salvadoran graduate student Diana Ramirez Segovia is acclimating to life at North Carolina State University despite the academic and cultural challenges many international students encounter.
Pursuing a master's degree in plant pathology through the College of Agriculture and Life Sciences' (CALS) Department of Entomology and Plant Pathology enables Ramirez Segovia to contribute to the advancement of agricultural and life science practices in North Carolina while also preparing her to take her knowledge back to El Salvador.
"Agriculture used to be my country's main economic driver, but this has changed over time," she says. "I realized that I needed further training to support our farmers and improve food security."
Ramirez Segovia chose CALS because of the college's focus on education and extension—which links the academic community with stakeholders through problem-solving—and because the college's agricultural research integrates industry, faculty and students with critical thinking in the life sciences.
"The opportunities I have as a plant pathology graduate student, and everything I learn from my professors, are some of the aspects I like most about being part of CALS."
Ramirez Segovia appreciates the college's dedication to graduate student success by offering various educational opportunities, such as conferences, fellowships, student associations and access to cutting-edge lab technology.
"The opportunities I have as a plant pathology graduate student, and everything I learn from my professors, are some of the aspects I like most about being part of CALS. We have many resources to help us develop our skills and to think and do extraordinary things through internships, seminars and research with our mentors. We also learn from other students who are advanced in their careers and can support us."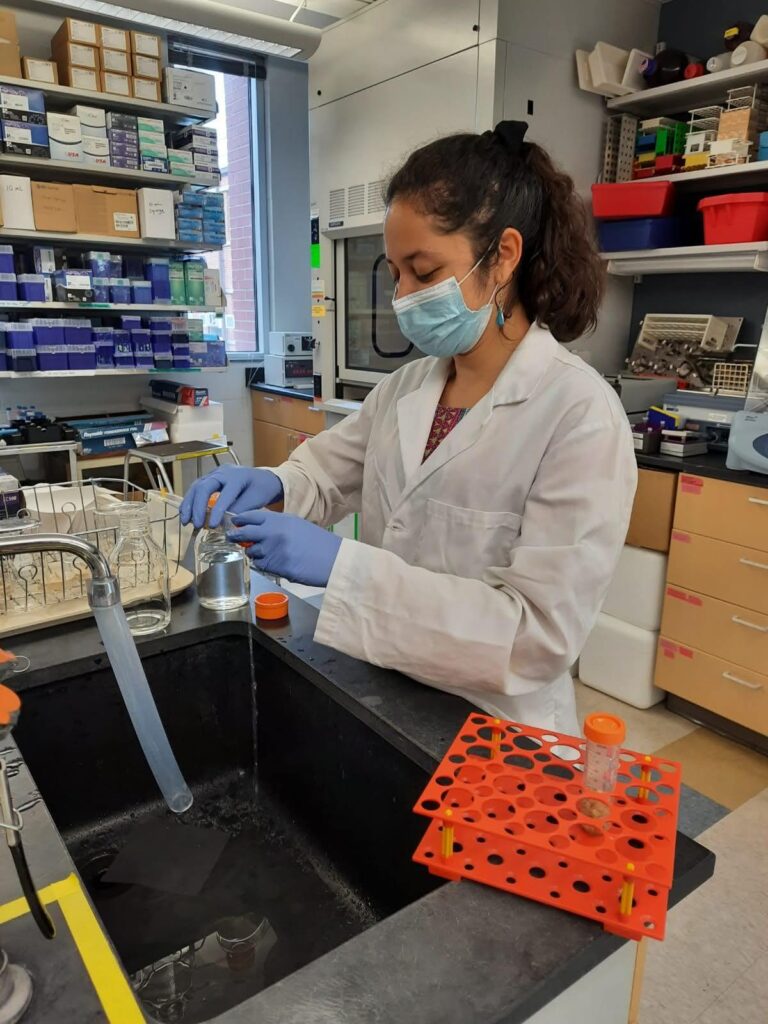 Ramirez Segovia's cultural roots are integral to her identity, and finding similar people with whom to connect has been vital to her personal and academic success.
One way she connects to the local Latinx community is through NC State's Latin American Student Association (LASA), through which she's attended activities around campus.
"I believe that getting involved in activities not only allows you to familiarize yourself with other perspectives but also makes you feel like a part of a community," she says. "Connecting is important because being abroad and far away from family and friends can affect you if you don't have a support system."
Ramirez Segovia is investigating local volunteer opportunities in Raleigh to expand that system. "I found that some organizations, like El Centro Hispano, work to support Hispanics and allow people from the community to volunteer."
Yet, Ramirez Segovia has faced challenges adapting to a new culture and language.
"The language barrier was one of my biggest concerns when I arrived. It made me feel insecure about my performance in class."
Moreover, finding housing and identifying shops and international grocery stores to help ease the friction of living in a new city took some resourcefulness.
But finding housing and groceries weren't her only challenges. Ramirez Segovia realized she also needed to adapt to cultural differences within academia. "The close relationship students can develop with professors and advisors was a new adjustment."
Since beginning her program, she's made an effort to develop relationships with her professors, which has improved her knowledge of plant pathology. She also used CALS' counseling resources and NC State's Office of International Services to help address her educational and personal concerns.
"I understand that reaching one's goals always brings challenges and that overcoming them helps us to grow."
Ramirez Segovia enjoys the diversity and inclusiveness among CALS students and faculty, noting that faculty actively encourage participation from all members, regardless of their backgrounds.
"We are all part of the same community."