CALS Employees Step Up to Help Colleagues Feel Safe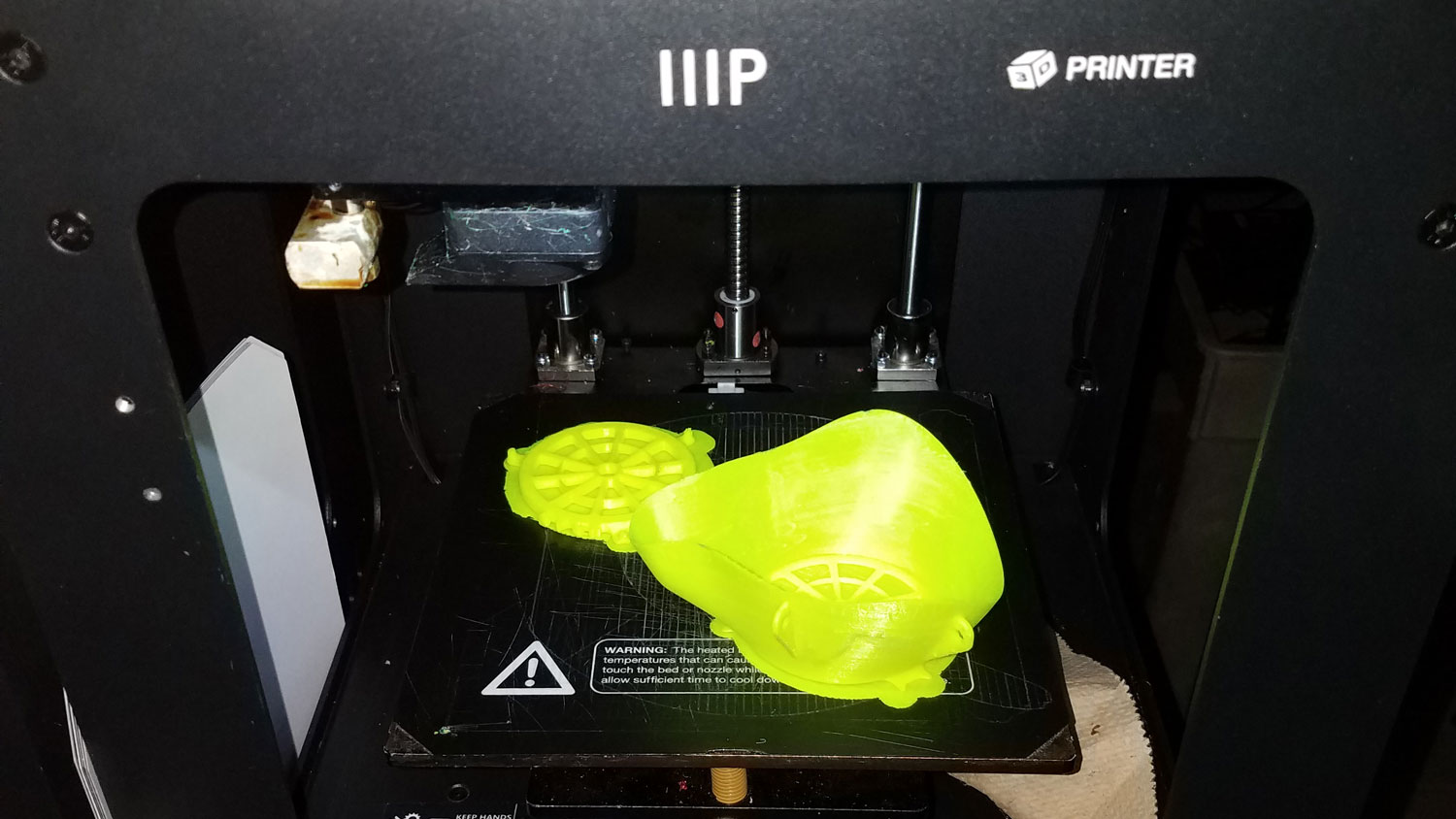 More CALS faculty and staff will be returning to work in the coming weeks, both on and off campus, as restrictions are lifted and new pandemic precautions are put in place. Employees might feel anxious or uneasy about returning to work. Thoughtful co-workers have stepped in to help give their colleagues a little peace of mind.
Keeping Family Safe
Lorie Beale,  a research technician at the Plants for Human Health Institute at the NC State University Kannapolis Campus, anticipated her coworkers' needs weeks ago.
"When this [COVID-19] was showing up in China and hitting the news, I felt a sense of urgency. We already couldn't find masks and hand sanitizer and it was only a matter of time before it really hit the United States," Beale said.
Before pandemic closures, Beale worked daily, performing extractions, anthocyanin, flavonoid analysis and more. She also started working on High Performance Liquid Chromatography and other analytical instruments in the lab of Mary Ann Lila, the institute's director and David H. Murdock Distinguished Professor. Concerned for her colleagues, who are more like family, Beale began looking into how to make hand sanitizer to share.
"I went to the World Health Organization's (WHO) website and saw what ingredients I needed and ordered them. Before I even received my orders, I thought I better go ahead and place another order just in case, because you never know," Beale said. Ingredients were already in short supply.
Once her supplies arrived, Beale collaborated with her co-worker, research technician Charles Warlick, to make hand sanitizer and package it in tiny spray bottles  for her colleagues. Beale went door to door on her way home, dropping off hand sanitizer.
"I live in Rock Hill, so I have an hour drive and could pretty much hit everybody between work and home," she said. "We're a very close knit group. It's the main reason I still work there even though I'm an hour away. There's not too many jobs that you can go to that you love working at, but I love working there." 
Beale has worked at the Kannapolis campus for nine years, with about five of those years in Lila's lab.
Since Beale's work requires her to be in the lab, she was not eligible for remote work. That didn't stop her from helping others during uncertain times.
"I'm not working from home and there's not a whole lot I can do remotely. I guess it was a small thing I could do and I enjoyed doing it."
Safe Place to Work
When the university closed to all nonessential employees in March, K.P. Sandeep, professor and head of the Department of Food, Bioprocessing and Nutrition Sciences, started thinking about how he could make Schaub Hall a safer and healthier place to work. 
"The first couple of weeks we were still getting our bearings and figuring out what this meant and how long it was going to last. How do we adjust," Sandeep said. "Instead of just sitting at home, let's figure out what different people can do. When we come back to campus, we need a few things in place, one of those being sanitizers".
Sandeep enlisted the help of research specialist, Mike Bumgardner, to make hand sanitizer and masks for the department.
"Mike's our 3D printing expert. I'm naive about it. All I know is that we have the capability and so I asked Mike. He said, "Sure, I'll give it a shot, and if I can make myself useful to others, I would love to. He was super positive and enthusiastic about it," Sandeep said.
Bumgardner said one of the biggest hurdles in printing masks is that no two faces are the same, but he did come up with a creative way to address the issue.
"The nice thing about the ones we're making is they have a fairly thin wall and you can heat them up with, for instance, a hairdryer or dip them in hot water, and mold it to your face." A person might need to do it several times to get the right shape. Bumgardner is also printing the covers for the N95-equivalent filter for each mask. It's a long process, but one that's worth it.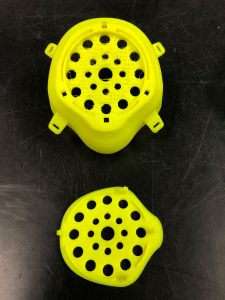 "One mask and one cover that covers the filter is basically a 12-hour print. The bigger machines could print more at one time and they're faster, but we're trying to figure it all out. I wanted to be able to mold the mask and that's why we went with the thinner wall design," Bumgardner explained. The masks are functionally similar to the typical N95 masks.
"Some people may find that it is  not easy to breathe through, but they are functionally better," Sandeep said. However, they'll be available to employees who want a moldable design with a high efficiency of filtration.
In addition to the masks, the department is making hand sanitizers for those in Schaub Hall. Bumgardner, like Beale, used a recipe from WHO. Getting supplies and ingredients was a little challenging at first, but items finally began to arrive.
The sanitizer is slightly pungent for a few seconds, but Bumgardner is pleased with the way it's  working. Next, he's hoping to add aloe vera for a smoother feel on the hands.  He has also made sprayable surface sanitizers for use in various laboratories and restrooms in the building. His efforts have contributed to enhancing the safety of people working in the building.