Faculty and Staff
Beloved Dairy Researcher Klaenhammer Dies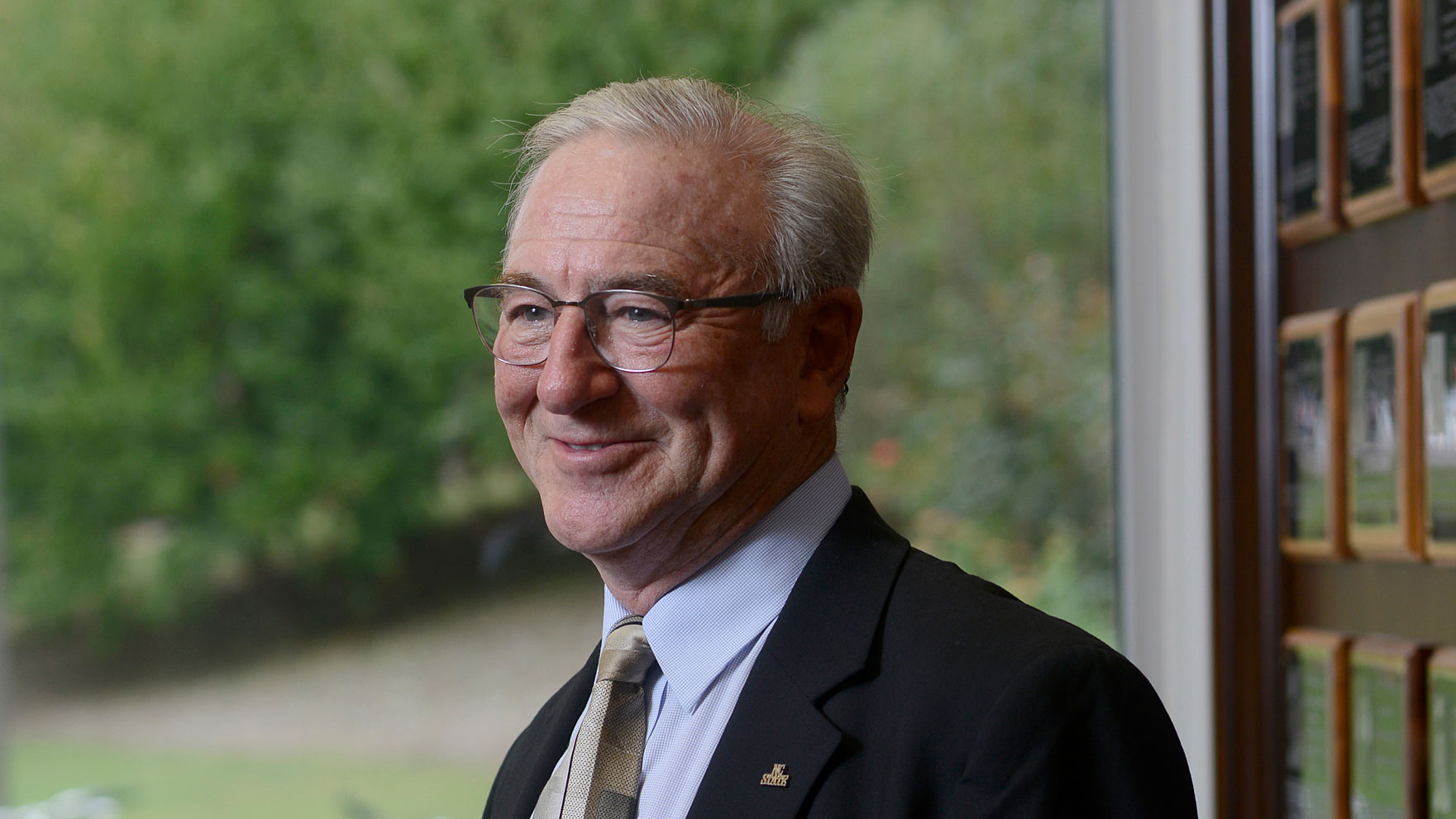 Probiotics pioneer Todd R. Klaenhammer, an NC State faculty member for 40 years and the first food scientist to be elected to the National Academy of Sciences, died March 6 at age 69.
Klaenhammer, an international expert on lactic acid bacteria used in starter cultures for dairy foods and in health-enhancing probiotics, retired in 2017 as William Neal Reynolds Distinguished Professor of Food Science.
He had visited campus recently to tour a new lab, a day before he was unexpectedly hospitalized, said Rodolphe Barrangou, who holds a named professorship established in Klaenhammer's honor in the Department of Food, Bioprocessing and Nutrition Sciences (FBNS).
Klaenhammer and his research team used genetic tools to manipulate beneficial bacteria and completed DNA sequencing for commercially important lactobacillus strains. The research laid the groundwork for CRISPR technologies.
A masterful storyteller, Klaenhammer knew how to hold his audience's attention when explaining science, whether speaking to sold-out sessions at an international research conference or sharing his knowledge on campus with students in the lab and in the classroom.
"Everywhere he went it was a packed house for a reason, because you wouldn't just get good science, you would get a great talk and a great show because of the way he delivered it," Barrangou says.
"His oratorical skills really translated well in the classroom. He even taught undergrad classes for decades, which isn't always the case for a distinguished professor but reflects his commitment to inspiring the next generation of scientists."
Klaenhammer had a powerful impact as a teacher, mentor and role model for hundreds of students who consulted him also for career and life advice, Barrangou says. Dozens shared their inspiring stories on Klaenhammer's obituary listing this week.
"Dr. Klaenhammer was a legend in his field, a mentor to many, and one who lent a helping hand to the FBNS family on numerous occasions," says K.P. Sandeep, FBNS department head and longtime colleague. "Despite all of his accomplishments and being sought out by people across the world, he always had time for his team. He also sported a welcoming smile, had a great sense of humor, and enjoyed life beyond work with his family and friends."
An unforgettable moment in Klaenhammer's career took place on the day of a scheduled red Belltower lighting in honor of his election to the National Academy of Sciences: Sept. 11, 2001. When news of the terrorist attacks broke, colleagues and students who had gathered to celebrate Klaenhammer's election stayed in the lab to take in the news together, sharing pizza. Klaenhammer had a photo of the team at the rescheduled Belltower lighting prominently displayed in his lab.
He earned many awards, including the top honors from two professional organizations: the Borden award from the American Dairy Science Association and a Nicolas Appert Award from the Institute of Food Technologists. He won the Holladay Medal for Excellence, NC State's top award, and the O. Max Gardner Award, given to a UNC system faculty member for contributions to the welfare of the human race.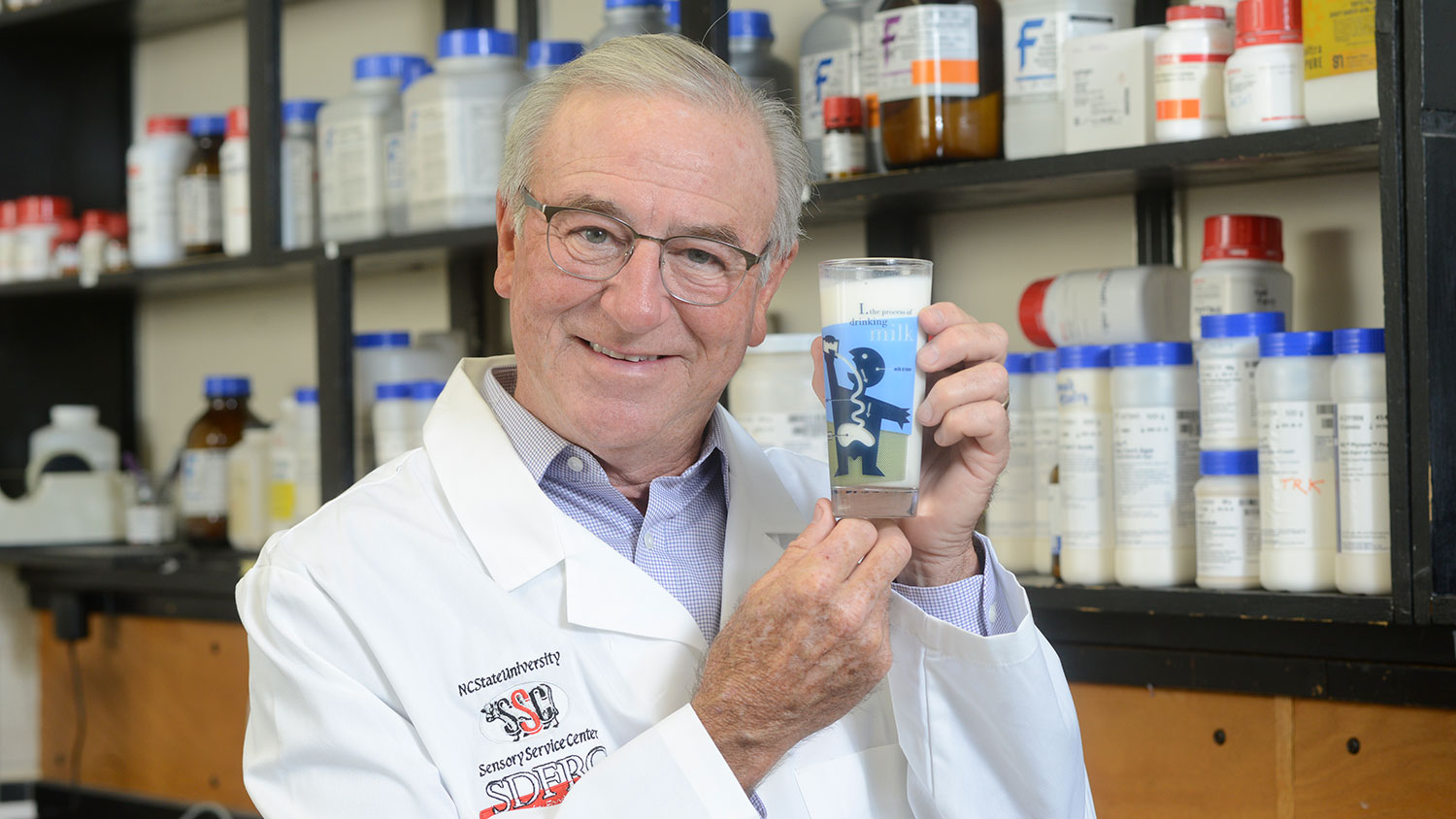 In 2015, as Klaenhammer entered phased retirement, he was honored with an endowed professorship, the Todd R. Klaenhammer Distinguished Professorship in Probiotics Research.
Colleagues, former students, family and friends created the Todd R. and Amy E. Klaenhammer FBNS Graduate Award Endowment in Food Microbiology and Functional Genomics to support student work.
Klaenhammer, a native of St. Paul, Minnesota, was the first in his family to go to college. His father, a fire marshal, died in a car accident on the way to a fire when Klaenhammer was 15. He used Social Security survivor's benefits and a series of jobs to pay his way through college.
He earned a bachelor's degree in microbiology and master's and doctoral degrees in food science, all from the University of Minnesota.
After earning his Ph.D. in 1978, he joined NC State. In a first-person account in the 2019 Annual Review of Food Science and Technology, Klaenhammer described himself as part of an NC State food science lineage that began with Marvin L. Speck, a pioneer in food microbiology who developed sweet acidophilus milk. It extended through Klaenhammer's 40-year career to his mentee and successor Barrangou, an expert in CRISPR technology.
Klaenhammer enjoyed golf, racquetball and training golden retrievers, the source of many entertaining stories.
Survivors include his wife, Amy, and daughter, Ellen. Cards for the family may be mailed to Amy Klaenhammer, 6509 Bakersfield Drive, Raleigh, NC 27606.
Continue the Klaenhammer Legacy