Student Spotlight
'Batty' for Undergraduate Research Opportunities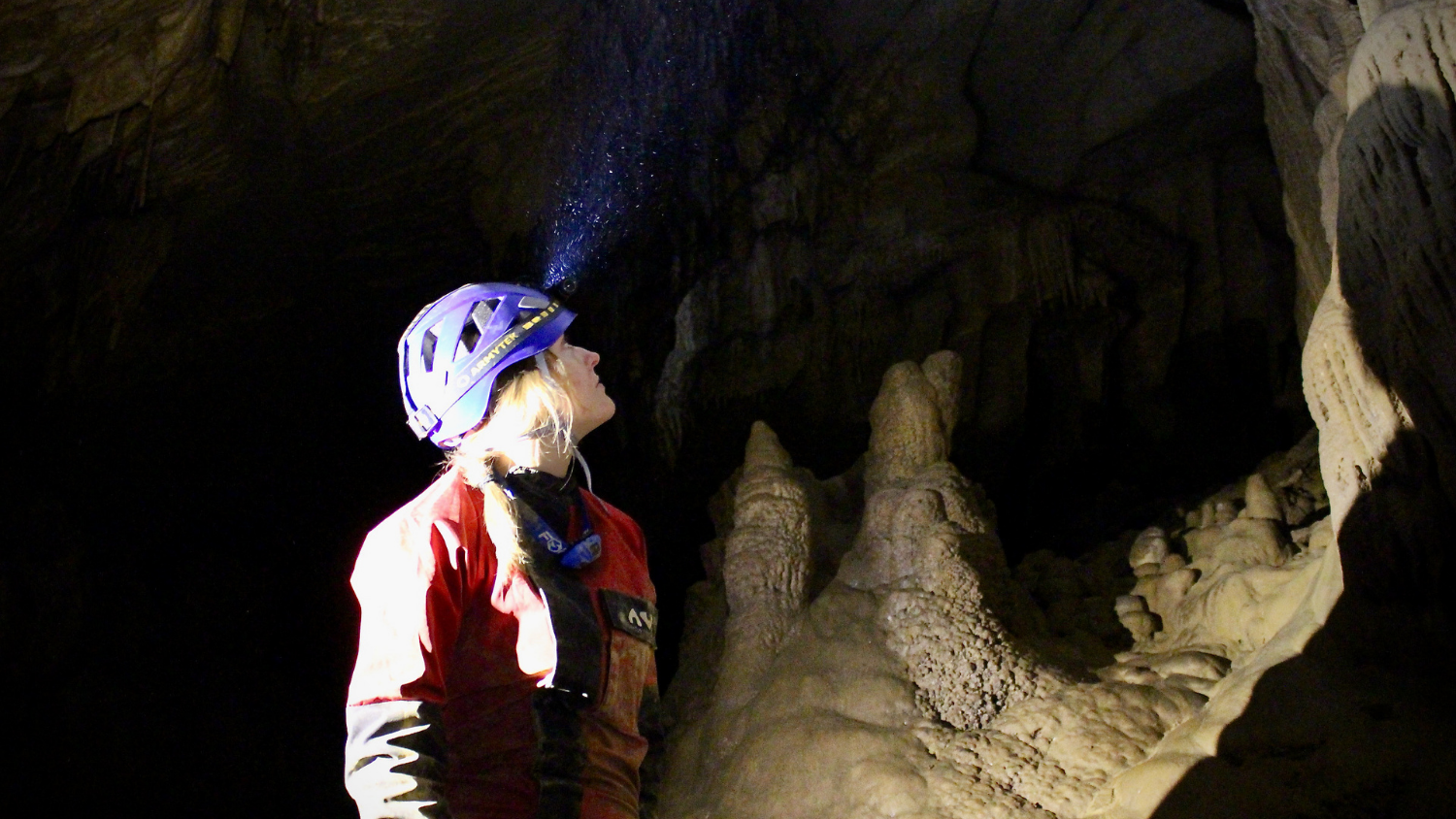 Note: This article has been updated with corrections.
Sophie Meng, a junior at NC State studying environmental science and applied ecology, went where most people won't for her research project. Her study site was dark, damp and filled with creatures that hide in the shadows. But it's one of her favorite places.
"I had so much fun," Meng says. "It was probably one of the best experiences I've ever had."
Accompanied by her advisor, assistant professor Skylar Hopkins, and several other researchers, Meng went underground to gather data about bats that spend their winters hibernating in caves. Bat populations have plummeted for more than a decade due to white nose syndrome (WNS), a disease caused by a fungal pathogen. Meng's research is focused on better understanding how bats in the warm southeastern United States have been impacted by the disease. She also discovered something important for future bat conservation: tri-colored bats are more likely to be present and abundant in caves when there are dense forests nearby.
Meng hasn't always been passionate about bats, but she has always loved the outdoors. She spent most of her childhood in a small, rural town in South Carolina called Landrum, but her parents are German, and her family also moved to Germany for a while and then returned.
A Push To Participate in Research
She decided to attend NC State because of the seemingly large number of opportunities available: "To me, it seemed like there were a lot of different, smaller communities within the giant campus, and that was attractive to me. There's always a lot going on, and there is always something to do, which I knew I'd enjoy."
The large number of opportunities continues within the applied ecology minor, especially for research.
"There's a lot of research opportunities within the minor that you get to take part in," says Meng. "There's also a lot of cool professors and students."
Students within the applied ecology minor must fulfill three credit hours of research, either internally with the department or externally. This requirement encourages students to develop their research interests and learn valuable skills needed after graduation. Research position openings are widely publicized, and students can apply to those they want to participate in.
Gaining Confidence in the Lab
When Meng found the opening in Hopkins' lab, she was instantly excited. She had been looking for a summer job, and she thought the advertised project sounded interesting. Even though it was her first time doing research, Meng quickly caught on to the programs being used.
"Skylar was the first person to provide me with an opportunity in my field," says Meng. "She gave me plenty of guidance, but also trusted me with the process. That made a huge difference in giving me confidence also in my own abilities."
For her research project, Meng used cave location information and satellite imagery to quantify how much forest cover was over caves in the Southeast US. It was hypothesized that forest cover affects bat cave use because it would impact cave temperature and humidity, which are essential environmental characteristics for hibernating bats. Meng confirmed the hypothesis, and researchers, including Meng, are submitting the publication to journals. The project collaborates with researchers at the University of Alabama in Huntsville.
"I thought it was really cool that Skylar just threw me in, but still gave her enough guidance."
Meng worked with satellite imagery of forest cover using a free program called Google Earth Engine. She had never used the software before, but she taught herself how to use it with some help from Hopkins. Meng also used another free software program, called R, to determine whether her results were "significant," or that they didn't happen by chance.
"I thought it was cool that Skylar just threw me in but still gave me enough guidance," says Meng.
Discovering a Passion for Research
This research project started as a summer opportunity, but Hopkins invited Meng to apply for a research grant to survey caves in Virginia from the Office of Undergraduate Research.
"I got the grant, which was exciting," says Meng. "It was awesome having that experience and that the university supported it."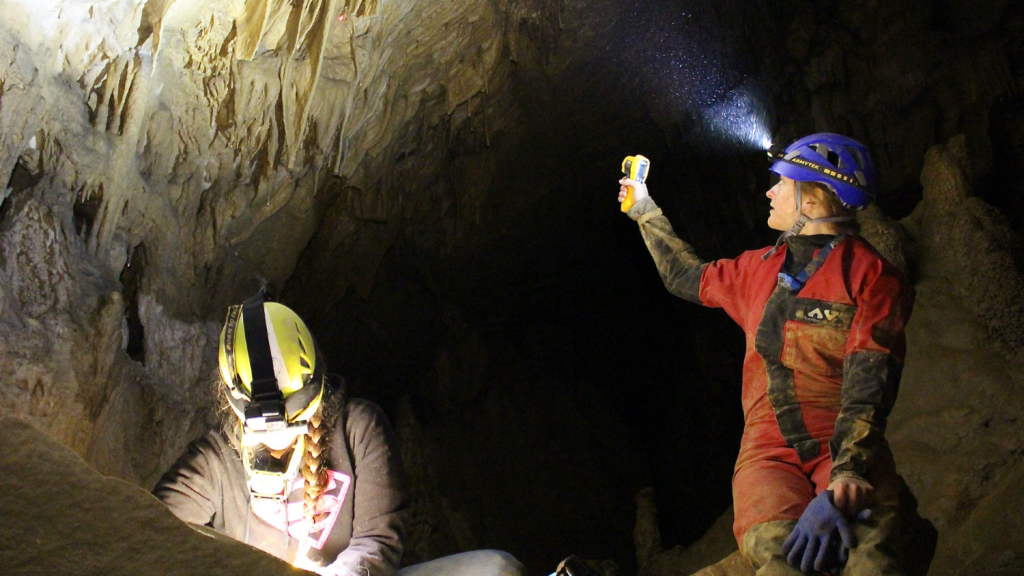 The data is being used to better understand how forests affect cave microclimates. Meng says that experience is what she's most proud of so far at NC State, and she knows it will be beneficial when applying for future jobs.
"Before that, I had a little bit of imposter syndrome," says Meng. "I was wondering how I would get experience because nobody's looking for someone without any experience in their field."
In the future, Meng plans to attend graduate school and continue doing research, but if she hadn't participated in research at NC State, she may not have chosen this path.
"I didn't think I was ever going to do research," says Meng. "I was just trying to figure out what job I wanted. But getting the research position with Skylar showed me that there's so much out there that is still to be discovered. Independent projects are a great way for undergrads to figure out if research is something they want to do."
Meng will be presenting her research as part of the NC State Undergraduate Research and Creativity Symposium on April 26-27 in Talley Student Union.