Student Spotlight
Applying Ecology: Graduate Lucie Ciccone
Lucie Ciccone, a fall 2022 graduate, reflects on studying zoology and ecology during a pandemic.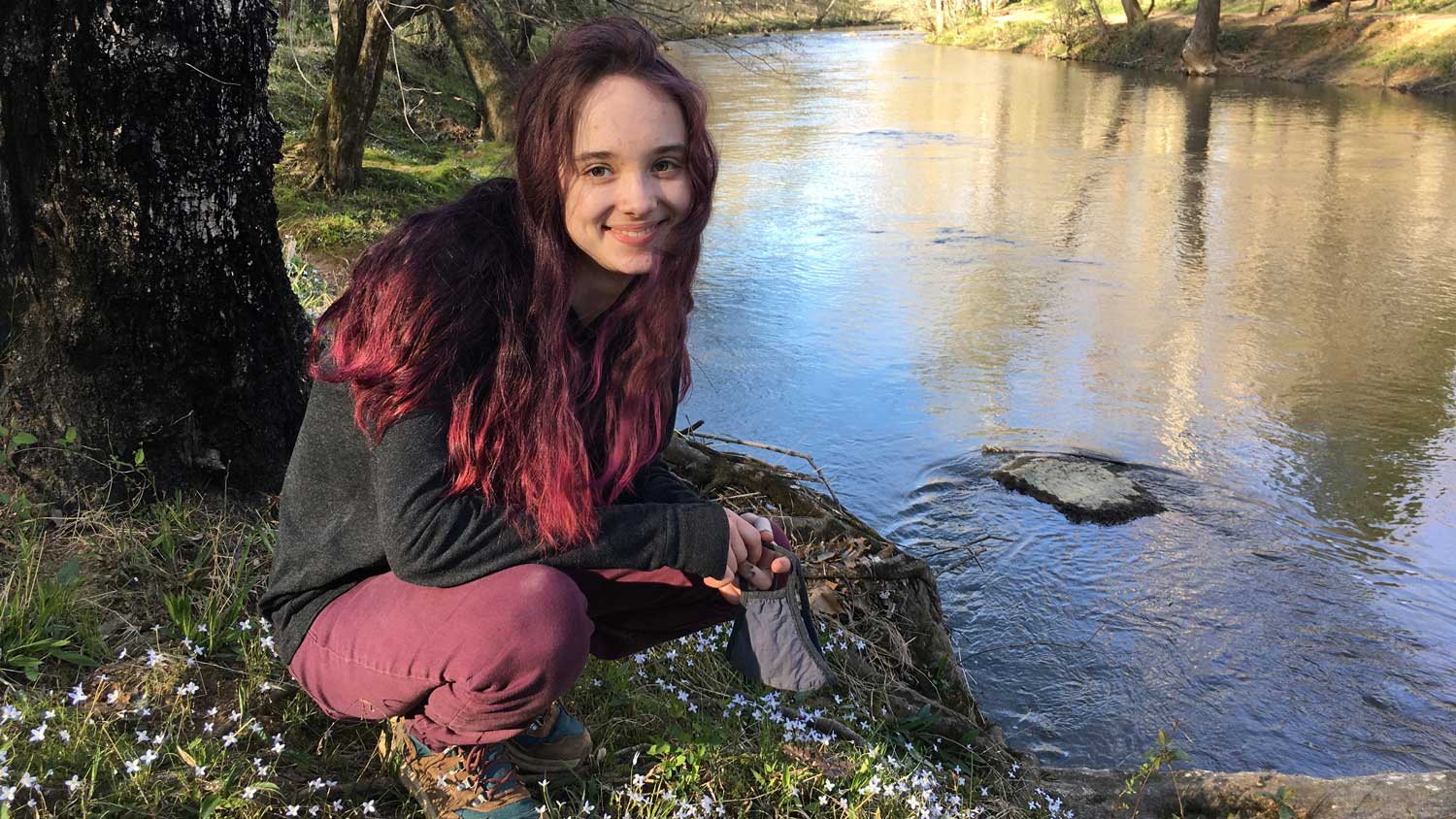 Lucie Ciccone always had a dream of working in the natural world around her. It wasn't until finding the zoology major in the College of Sciences that she realized her dream could become a reality. The Durham native graduated in December 2022 with a degree in zoology and a minor in applied ecology.
Ciccone's passion for animals and desire to work outside led her to explore different degree options as a freshman. While biology was appealing, she wanted to specialize more in animals, and zoology offered that opportunity. However, she discovered that she wanted to learn not only about animals in isolation, but also how they interact with their environment.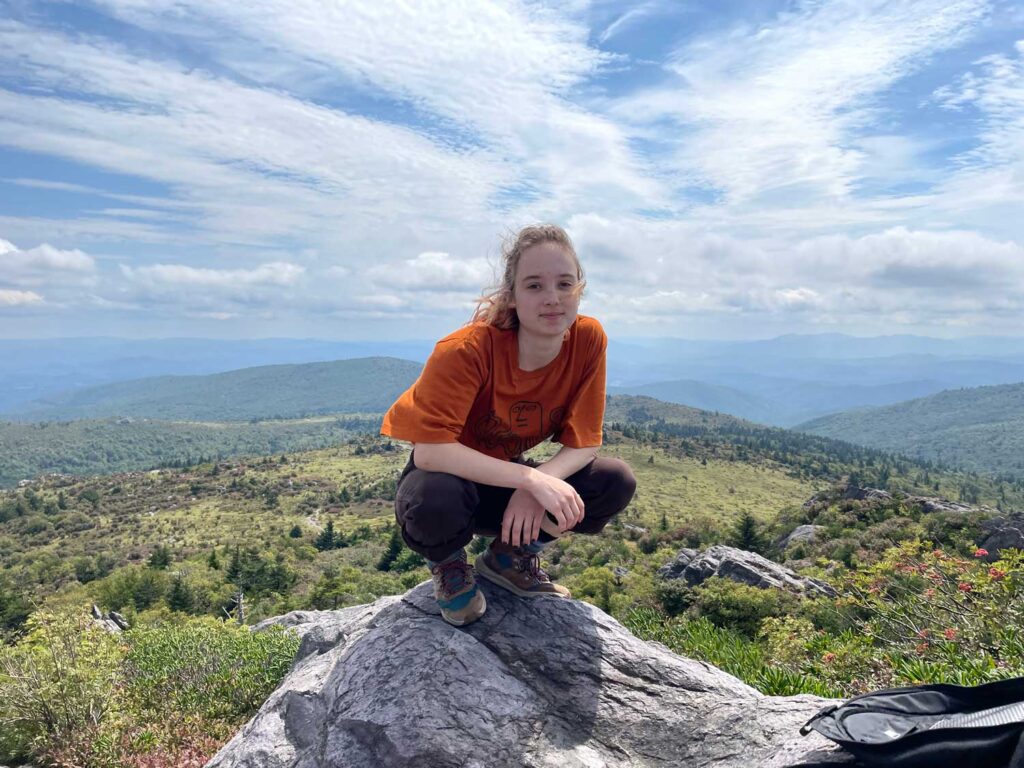 "I like working with animals, but I want to know what they're doing, how they're interacting with plants, how they are distributed in the landscape and how they respond to environmental change. That drew me to ecology," Ciccone says, "I would like whatever I end up doing to have some kind of applied relevance. I've realized that I don't want to do purely academic research. There are a lot of practical implications and applications of ecological knowledge that I'd like to be a part of."
Practical application is exactly what Ciccone found as she started working in Elsa Youngsteadt's Urban Ecology Lab studying ants — a taxonomic group she never expected to work so closely with. NC State gives undergraduate applied ecology students the opportunity to complete an independent project, one of several ways the department provides hands-on experience that stretches beyond the classroom.
Ciccone also never expected to add climbing experience to her resume. "The most fun part of this project is that Michelle Kirchner, who's the graduate student I'm working under, is mainly focused on ants that live in the tops of trees, so the field data collection requires reaching the tops of trees."
In addition to climbing and using a slingshot to set up ant baits in the tops of trees, another of Ciccone's favorite undergraduate memories happened outside of her primary departments. She says that one of the reasons she loves her degree and minor is because she gets to take such a wide variety of classes, her favorite being ornithology. Offered through the Department of Applied Ecology, the course helped her apply what she was learning in other classes. Under Ted Simons, students had the opportunity to go on a two-day field trip to the Outer Banks to look at migrating and overwintering waterfowl. Today, Ciccone finds herself with a deeper knowledge of birds and is a member of a local bird club.
Ciccone says that if she could offer one piece of advice to other students, it would be to get involved in things that interest them, like a bird club. She says that, like other students, she too experienced a strong feeling of disconnection during the online semesters of COVID-19. If she could do it again, Ciccone says, "I might not take as many classes and instead, spend more time trying to find people who enjoyed doing the same things as me. It would've been really cool to find groups that were going on trips or spending more time doing art."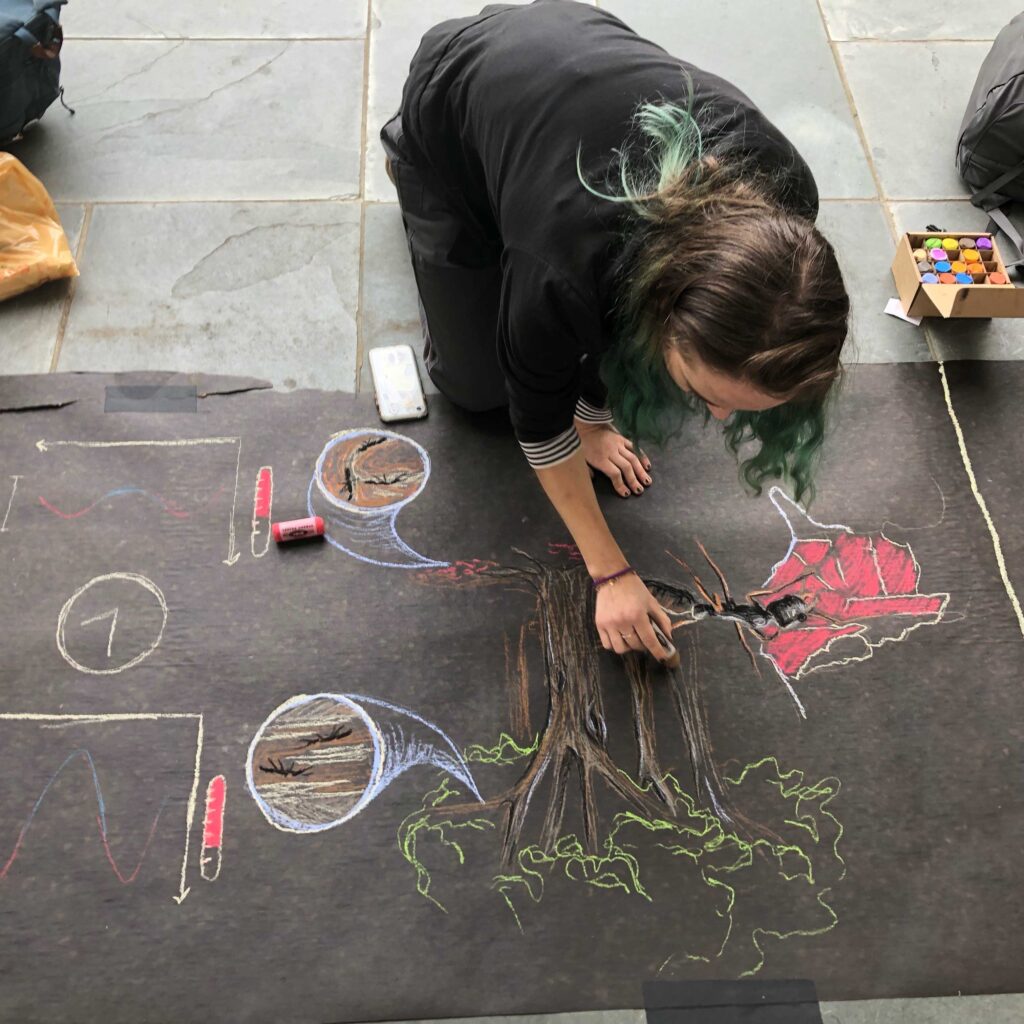 Ciccone was a second-semester freshman when she and other students were sent home in March 2020 and therefore missed almost a year's worth of socializing and connecting with peers outside of Zoom.
While she wishes she'd found some of them sooner, Ciccone is grateful for several communities she is a part of across campus, including the Leopold Wildlife Club, The Caldwell Fellows program and the Scholars program on campus.
Following graduation, Ciccone reflects on what she learned during her time at NC State and how her degree prepared her for this next chapter. One of the most beneficial aspects of her classes has been the networking opportunities between students and professionals, she says.
"I had a very murky idea of how research and fieldwork exist outside of academia. If I wanted to do these things, I thought I needed to stay in the university system, but there are all of these partnerships that academic researchers do with other agencies." Meeting people that work in the specific areas she is interested in has opened her eyes to the intersections of ecology, zoology and human health.
Ciccone plans to work as a seasonal technician doing fieldwork with a federal or state agency. She is also interested in working with a conservation organization or the U.S. Fish and Wildlife Service to help with wildlife monitoring.
Ciccone is proud of her accomplishments as she looks back over her three and a half years as an undergraduate student at NC State. Going to school during a pandemic created obstacles she never thought she would face, but it also gave her the opportunity to grow in ways she never expected.