Alumni and Friends
Alumna Gains Confidence for Medical Career at NC State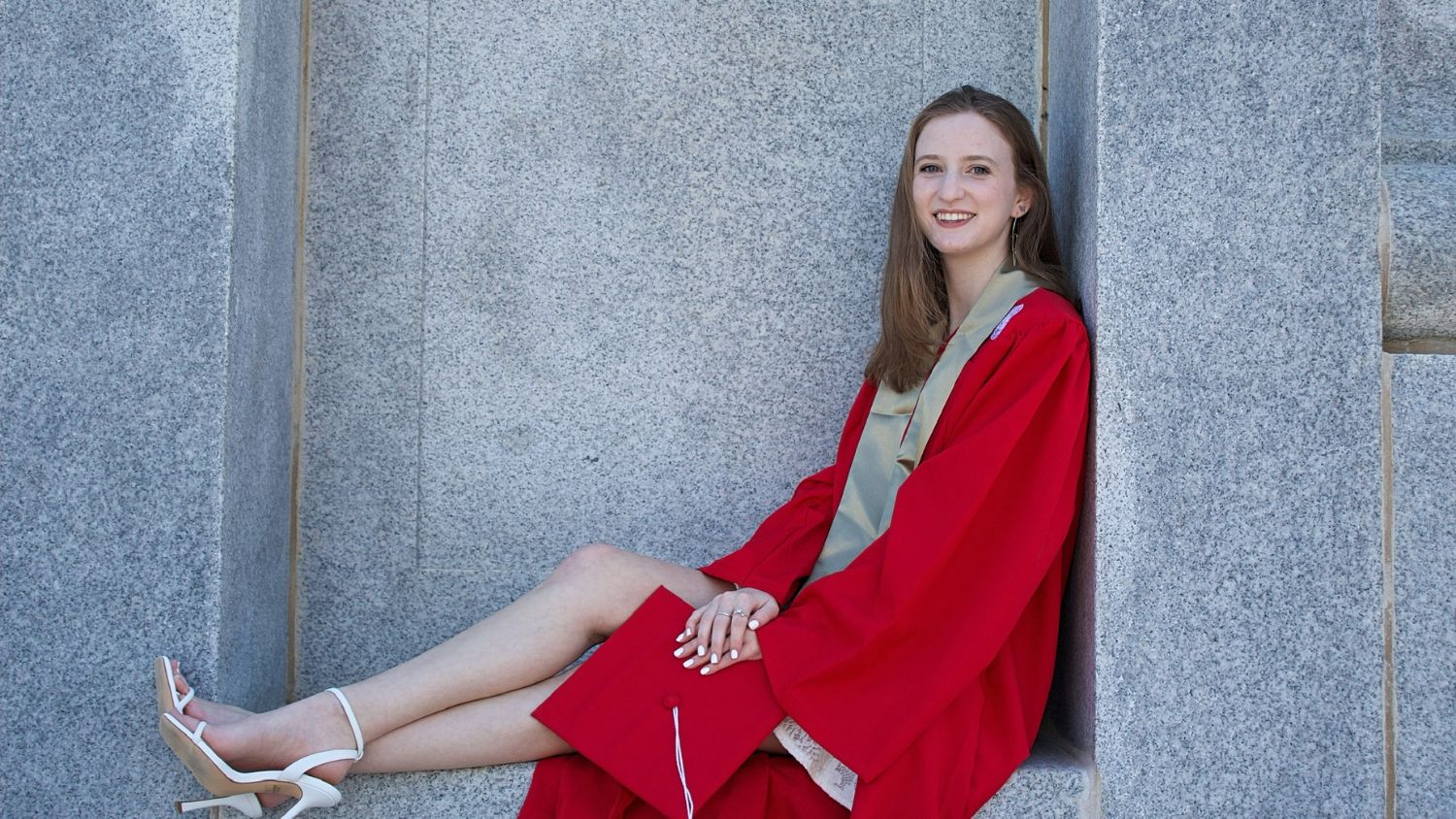 Malone Friedman, an alumna from North Carolina State University's Department of Molecular and Structural Biochemistry, always knew she wanted to work in the medical field.
"Science is hard to learn, but it was so exciting to me, and I actually liked learning it," Friedman says. "In high school, I did AP science courses, and those were the classes that I enjoyed and did well in. I think medicine is what will excite me and will make me happy."
But she didn't know if she wanted to treat patients directly or focus on medical research, so she joined a lab studying the molecular mechanisms that contribute to advanced prostate cancer.
"I went into college wanting to be a doctor and also having an interest in research, so my main goal was getting into a research lab and seeing if I liked it. I absolutely fell in love with it, and I could not get enough," she says.
Friedman also discovered she didn't need to make a choice between research and treating patients. She can do both in her future career, and is well on her way thanks to her extensive research experience at NC State.
Set-Up for Success
A St. Louis, Missouri, native, Friedman learned about NC State from a family friend in North Carolina. When Friedman toured the campus, she was immediately impressed.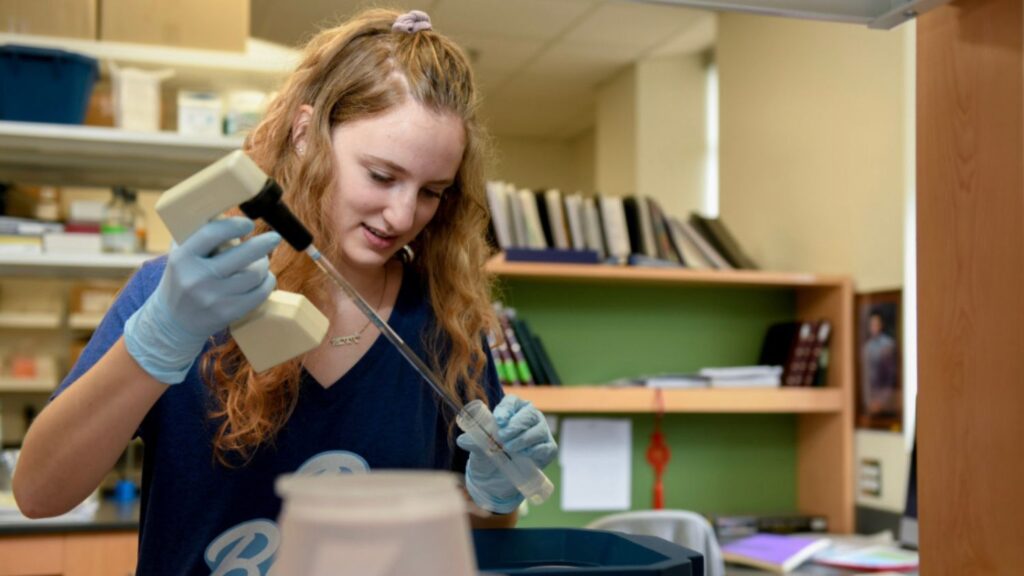 "I knew I wanted to do research in STEM, and NC State did a great job conveying how much funding and energy they put into STEM and research opportunities for students. That really attracted me," she explains.
Friedman joined the Simpson/Barycki lab — a joint lab between Melanie Simpson, biochemistry department head, and Joe Barycki — her freshman year and continued through graduation in May 2022. Friedman worked closely with Brenna Zimmer, a postdoctoral researcher, on cell cultures.
"When you have prostate cancer, you might get chemical castration, which cuts off testosterone with the hope that cancer cells will stop growing," Friedman says. "I was working with two cell lines: one of them stimulated a prostate cancer that responded to that treatment, and the other cell line didn't respond to the treatment."
Specifically, Friedman studied if lowering the expression of a molecule improved cells' response to cancer treatment. During the pandemic, she also participated in a remote project focused on the molecule causing lung issues with COVID-19.
"Malone was a very talented undergraduate researcher and a valuable member of my team," says Simpson. "What stood out about Malone were her strong interest in research, excellent communication skills, and exceptional initiative and leadership."
Combining Her Passions
Friedman enrolled in a combined M.D. and Ph.D. program at the Medical College of Wisconsin following graduation. The Medical Scientist Training Program — based in Milwaukee and spans eight years — is funded by the National Institutes of Health.
"Doctors who see patients and interact with them are able to develop better research to better help their patients."
For the first two years, Friedman is in medical school, and will complete research rotations over the summers to help her choose where to complete her doctoral degree. Then, she'll take a break with medical school for four years to earn her doctoral degree. Once she earns her degree, she'll complete the clinical years for medicine school and then earn her medical degree.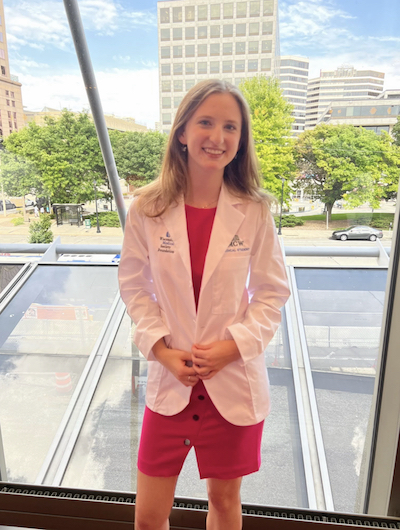 In the future, she hopes to work with kids and split her time between treating patients and research.
"I'm interested in pediatrics," Friedman says. "I'm really hoping to do either primarily oncology or something else that allows me to see patients for a longer period of time. I really want the long-term patient experience that I can also base research questions off of. Doctors who see patients and interact with them are able to develop better research to better help their patients. I think that's really important."
Looking back at her time at NC State, Friedman is confident her experience helped prepare her for a career in medicine.
"NC State has a ton of amazing opportunities for students to get engaged in," Friedman says. "If you go out and look for them, you're almost guaranteed to find something to get involved in. NC State is focused on everyone being engaged, and that prepared me to have the confidence to strive to do what I want."