Get to Know Molecular and Structural Biochemistry's Josh Strable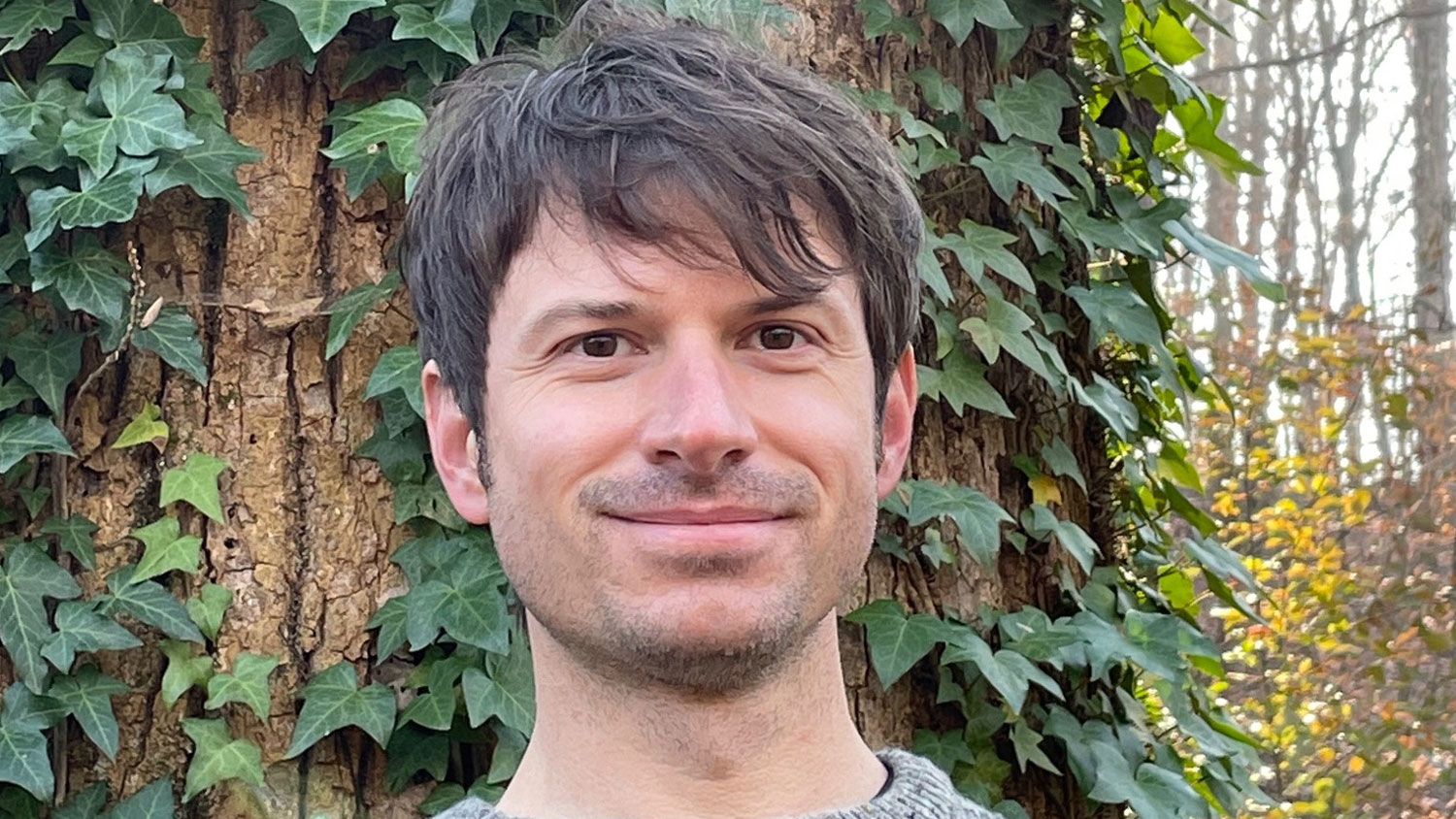 Josh Strable is one of the newest faculty members in the Department of Molecular and Structural Biochemistry in the College of Agriculture and Life Sciences. Strable grew up on a century farm in Iowa and was a first-generation college graduate. Strable looks forward to mentoring and advocating for undergraduate students, especially first-generation college students like himself.
Tell us about your path to NC State?
I completed my B.S. and M.S. degrees in biology at the University of Iowa and my Ph.D. in Plant Biology at Iowa State University. For my postdoctoral research at Cornell University, I was awarded an NSF Postdoctoral Fellowship in Biology. I started my current position as an assistant professor in the Department of Molecular and Structural Biochemistry at NC State in December 2020.
What's your area of focus and any research you can tell us about?
Two big and exciting questions motivate my research: what are the factors that determine plant architecture and how do these factors regulate plant shape? In crop and wild species, leaf shape affects light capture and plant density, and inflorescence and floral forms directly impact yield through the number and arrangement of seed/grain-bearing structures. These topics are highly relevant in agriculture and plant ecology, and much remains to be learned about the genetic and molecular mechanisms that regulate plant architecture.
Additionally, I am interested in how plants interpret environmental cues, especially extreme signals in the form of heat or drought stress, to modulate development and growth. The gaseous plant hormone ethylene is a pivotal regulator of development, growth and response to stress. My current work in maize and other cereals aims to understand what role ethylene plays in development and how this pathway can be fine-tuned to mitigate stress response. A long-term goal of this research is to utilize ethylene response to improve crop performance under extreme growing conditions
In related research, we are interested in understanding the genetic mechanisms that regulate meristem function, as well as those that underlie development of vegetative and reproductive organs. Meristems are stem cell tissues that produce all plant organs. Plants have the remarkable ability to initiate new organs throughout their life due to active meristems. Ultimately, learning more about how meristem activity is regulated will provide a deeper understanding of plant architecture for crop improvement.
What made you choose your current field?
Years ago, as an undergraduate, I worked in a lab that utilized mouse stem cells to generate preclinical models of human diseases. The unique ability of stem cells to develop into diverse cell types cultivated my interests in developmental biology. I moved to plants as a model for my graduate research because meristems are an excellent system for studying cell fate and organogenesis. And I have always loved plants! One of the things I like most about working in this field is that a component of the work is carried out in the field. Similar to many plant research groups on campus, my work does both lab and field studies. Though the growing season can be quite hot, I enjoy performing genetic crosses and studying maize outdoors; it is a nice complement to being in the lab running molecular experiments.
What are you most excited about in your role at NC State?
My academic upbringing was largely in departments that hosted a wide range of research. I feel right at home in the Department of Molecular and Structural Biochemistry, where an impressive range of research defines our collective momentum: "the pursuit and application of knowledge that impacts everything from microbes, to plants, to human health." This vision, along with myriad opportunities to collaborate with colleagues within the department, across campus and within the UNC system is quite exciting.
What goals do you have for yourself?
An immediate goal is to get to know new colleagues and build the lab safely during these challenging times brought on by the pandemic. I am enthused by the research and teaching that defines the department, and I am looking forward to growing my research and teaching programs such that they align with the department's vision and add to its momentum. I embrace new challenges and chances to learn. NC State, undoubtedly, will be a rich source of opportunities to expand professionally and personally.
Favorite Howling Cow Flavor?
Howling Cow has some awesome flavors…but I keep returning to vanilla!
Anything else you'd like to share?
My personal journey involved navigating academia as a first-generation student. I had excellent mentors during my academic journey. Having the opportunity to be an effective mentor and an advocate, especially for undergraduate students, who may also be first generation, is truly important to me. I am looking forward to offering students my help in navigating what are often unfamiliar and new paths.
This post was originally published in College of Agriculture and Life Sciences News.