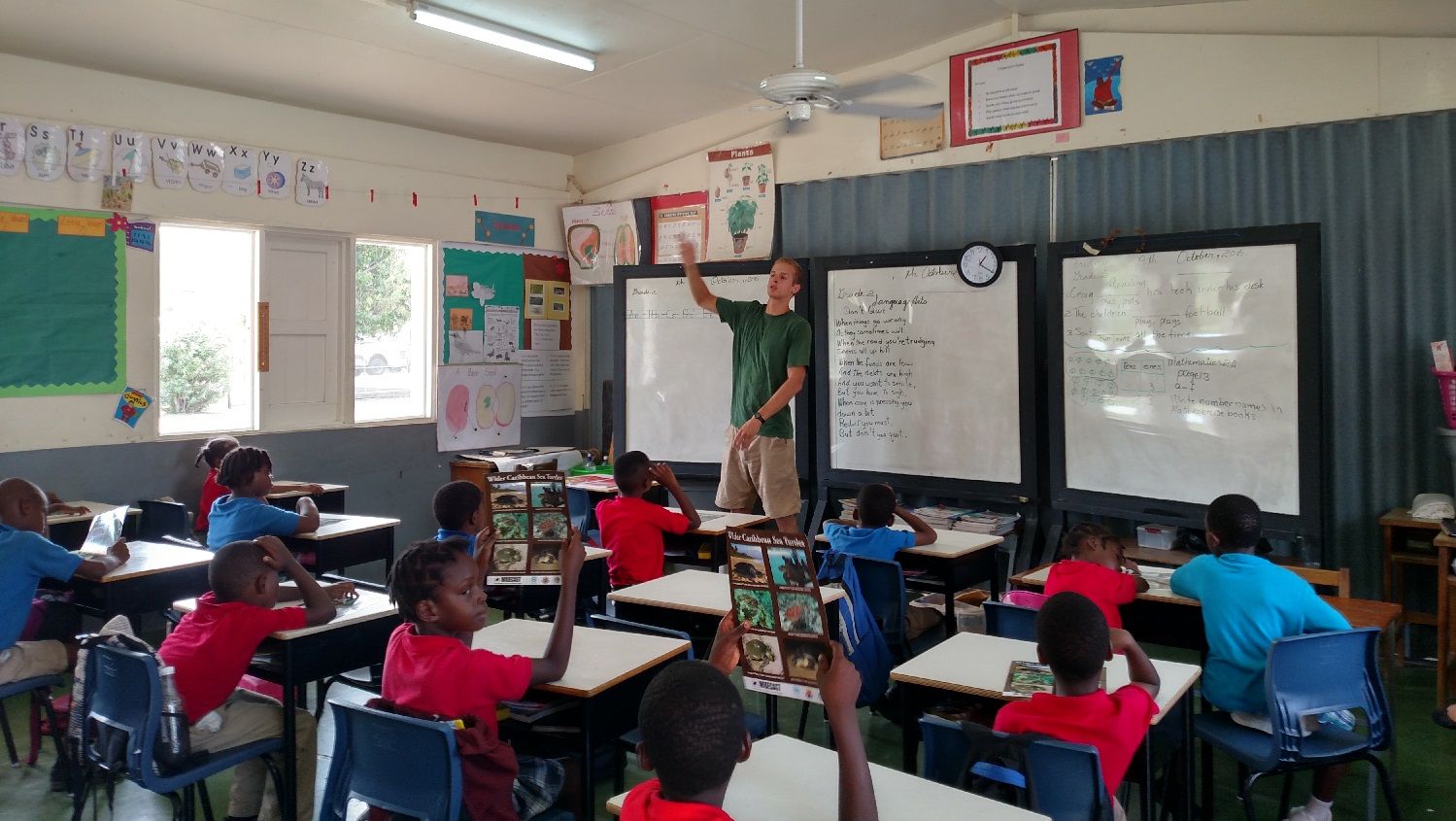 Research is exciting in its own right, but this week we cast our attention onto Andrew Maurer, a graduate student in Applied Ecology, who's taken a massive undertaking in the undertow. Down in Antigua, Andrew is hard at work researching endangered hawksbill sea turtles with a Fulbright Fellowship.
"The focus of my research is hawksbill sea turtle nesting ecology and demography," Andrew revealed in an interview. "So far I have examined the factors that affect nest hatching success and incubation temperatures, the latter of which is important in the context of temperature-dependent sex determination."
The grad student has more to measure, however, and has included another progressive step in his research in Antigua. He not only wants to observe the nesting of the turtles here, but he wants to examine other habits and look into them for insights on the turtle population.
He said, "Moving forward, I will be using satellite tracking to focus more on migratory ecology and connections between foraging and demography." He gave the example of seeing if there might be some data to indicate if certain foraging locations result in higher reproductive output. "I enjoy the fieldwork and appreciate researching something I am really invested in," he added.
Andrew has been coming to Antigua to monitor the this critically endangered species and the role this Caribbean nation plays in their livelihoods. The graduate student has been excited about what he's accomplishing with this visit, in particular with the added opportunities his Fulbright brings. His prolonged engagement with the hawksbill sea turtles is incredible in itself, but his additional outreach with areas of his host county has been another exciting point in the grad student's time there.
"I have been coming to Antigua since 2015 to research hawksbill sea turtle nesting for my graduate research. Being able to do a Fulbright here was an exciting opportunity, as I can expand outside of the field research into a lot more outreach and education."
Although his original fellowship was specifically focused on sea turtle ecology and conservation, Andrew brought forward another component to incorporate to his project. I also proposed to coordinate a seminar series and visit primary and secondary schools to present conservation science modules." We asked him about his favorite part about teaching to which he replied, "It refreshes my passion for the research I am doing. Seeing the interest and excitement of students is contagious. I also have the hope that just maybe I am inspiring a few of these students to become biologists or conservationists."