Mason Davis Interns and Finds a New Pack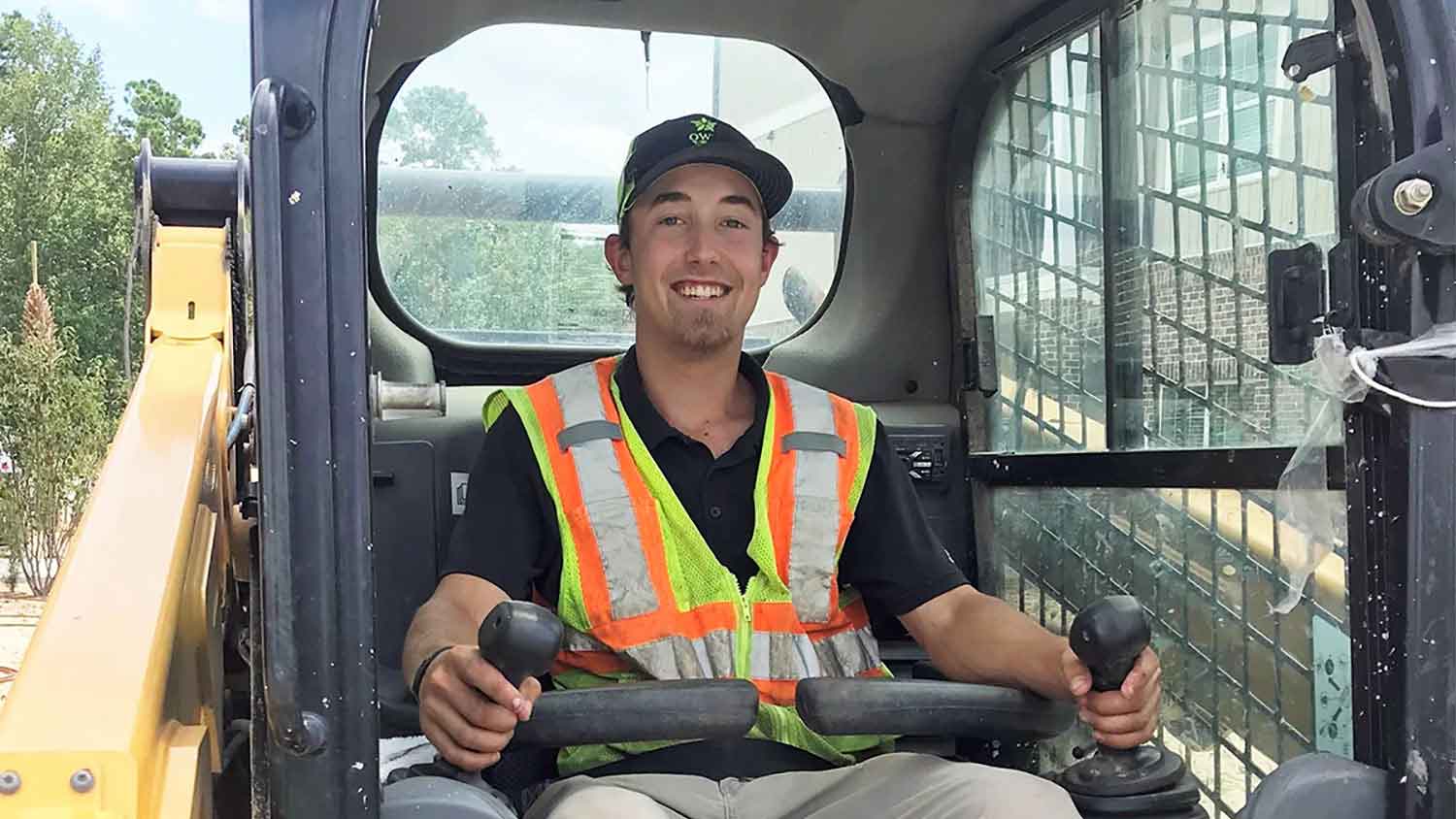 The following is a guest post was written by Mason Davis, a Horticulture Science and Ag Business Management alumni, about his internship experience with us this summer.
From a young age, I knew that I wanted to be involved in the green industry. After high school, I decided to continue my education at North Carolina State University where I am studying Horticulture Science and Ag Business Management. With horticulture being such a broad field, I wasn't exactly sure what I wanted to do. Yellowstone Landscape has changed that! After speaking with Intern Recruiter, Lisa Hall, and the Charleston Branch Manager, Remington Phillips, I knew that interning with Yellowstone Landscape would not only be a great learning experience but a family to join. The staff at Yellowstone is remarkable, they welcome you with open arms, answer any questions you have, and work diligently to ensure you have everything you need to be successful.
With previous experience in residential landscaping, Yellowstone Landscape has opened my eyes to the commercial side and how it is different. I have experienced every aspect of the company including maintenance, irrigation, construction, and sales. I have seen these aspects from many perspectives, having the opportunity to work with crew members, Superintendents, Account Managers, Project Managers, and Business Development Managers. Each person I have worked with has had a positive impact on my 12 weeks here. The employees are knowledgeable and want to help you grow as a young professional in the industry. I can truly say I have gained a tremendous amount of knowledge about landscaping as a whole.
After rotating through all the departments, I decided to finish out the remainder of my internship working with the landscape construction division. I worked under the supervision of Project Manager Erick Castelo and Landscape Construction Business Development Manager Ashleigh Ewing. They have both been instrumental in my success within the company! For my project, I oversaw a small hardscape job and had the opportunity to run the project every step of the way. I learned about pricing the job, working with vendors on quotes, the review process, and creating a contract to deliver to the General Contractor. After receiving the signed contract, I learned about the installation process. From grading to forming and pouring concrete, installing a base for pavers, and finally laying the pavers. I took a lot of pride in this project and it looks great!
Working at the Charleston Branch has been a great opportunity, which has allowed me to gain firsthand experience in the commercial landscape field. From running equipment to enhancing my professional skills Yellowstone Landscape has covered it all. The internship program has allowed me to travel to a new place and gain new skills at the same time. I would recommend the Yellowstone Landscape Internship experience to anyone!
– Story by Mason Davis, NC State Agriculture Business Management student and recent Yellowstone Landscape intern.
Is your company interested in hosting a horticulture student career experience?
Potential career experience hosts in these areas are encouraged to learn more about providing student opportunities and how to register their company.