Harnett County Superintendent Grateful for Wolfpack Roots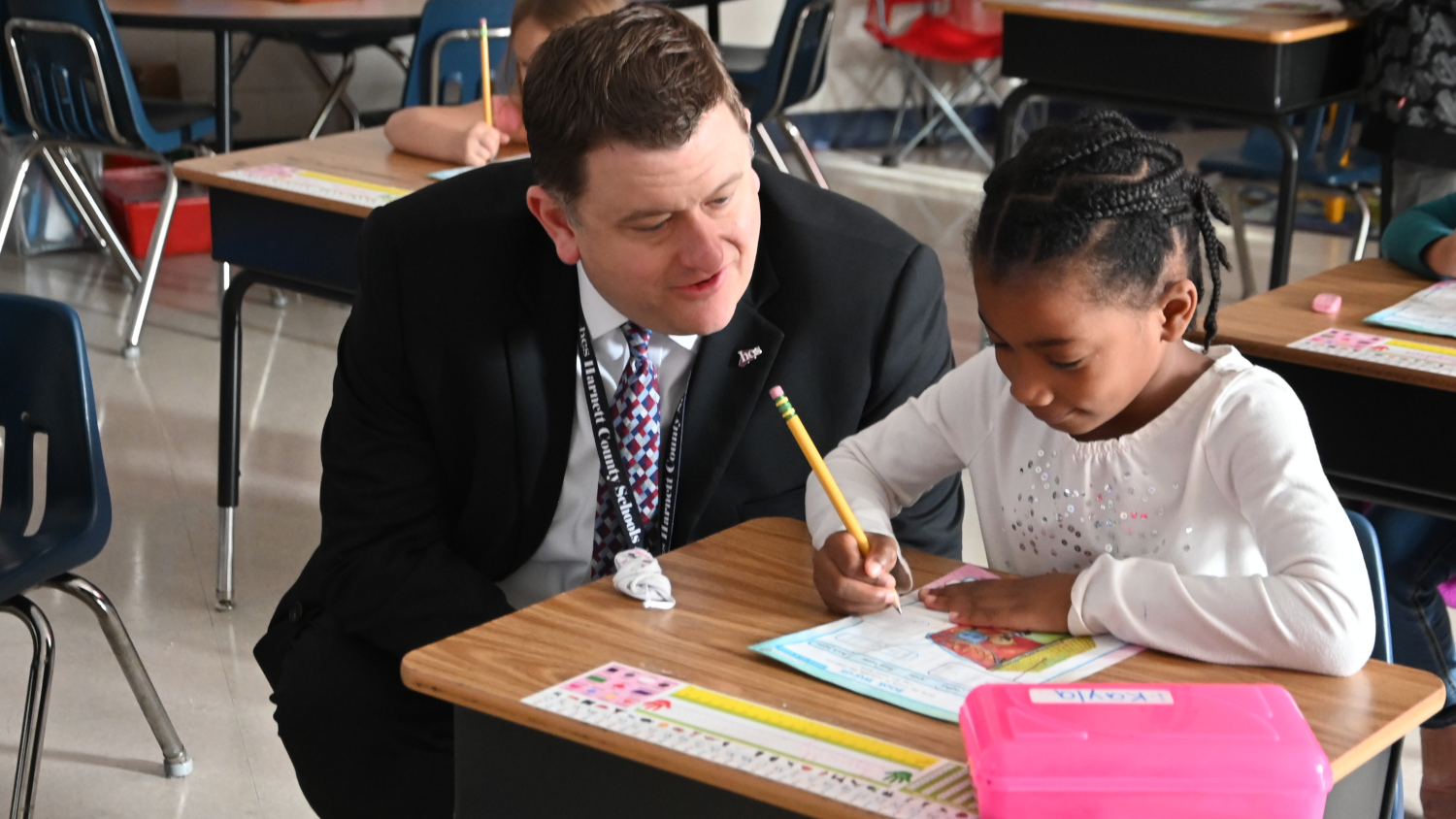 For Harnett County Schools Superintendent Aaron Fleming '00 '03, it was his family's three generation background in dairy production that first "kickstarted" his passion for agriculture. But it was his experience as a high school student studying agriculture and participating in FFA that motivated him to join the Wolfpack and pursue a career in agricultural education.
"My high school agriculture teachers inspired me to become an educator", says Fleming. He earned his bachelor of science degree in Agricultural and Extension Education with a minor in Poultry Science in 2000, and went on to earn a M.Ed. in Agricultural Education in 2003.
While at NC State, Fleming grew his passion for agricultural education with the support of mentors and role models, including Jim Flowers and Gary Moore. "I appreciate Jim Flowers and Gary Moore for their impact not only on their ability to model and grow great agriculture teachers", notes Fleming, "but also their impact on the agriculture industry, public education, and higher education. Their students and advisees have strived in their careers both in the public and private sector."
Fleming says that connections made while at NC State continue to benefit him today. "While I continue to grow my career in public education", he notes, "I still work closely with those I originally met as an undergraduate or graduate student."
Fleming's journey in public education has led him to his current work as superintendent of Harnett County schools. When he was deciding whether to make the transition from teaching to school administration, Fleming says that he was "fortunate enough to have mentors in my life that encouraged me to take the leap". Since making that decision, he's also worked with other school superintendents who have provided inspiration during his career journey.
As superintendent, Fleming's leads and administers all functions of the school district, including tasks as varied as working with school principals one day and meeting with architects to discuss building new schools the next. "It is an ever changing and diverse environment", says Fleming. At the end of the day, it's all about serving the students. "I feel the most important function of my work is to ensure that our students are prepared to become successful citizens", notes Fleming.
"We never know what roads we take in our future", Fleming says of his future plans. "I have been in professional roles that I never imagined myself in. In five years, I hope to continue serving the public school students in North Carolina in some capacity."