Alumni and Friends
The Little Family Farm: Built On Love and Hard Work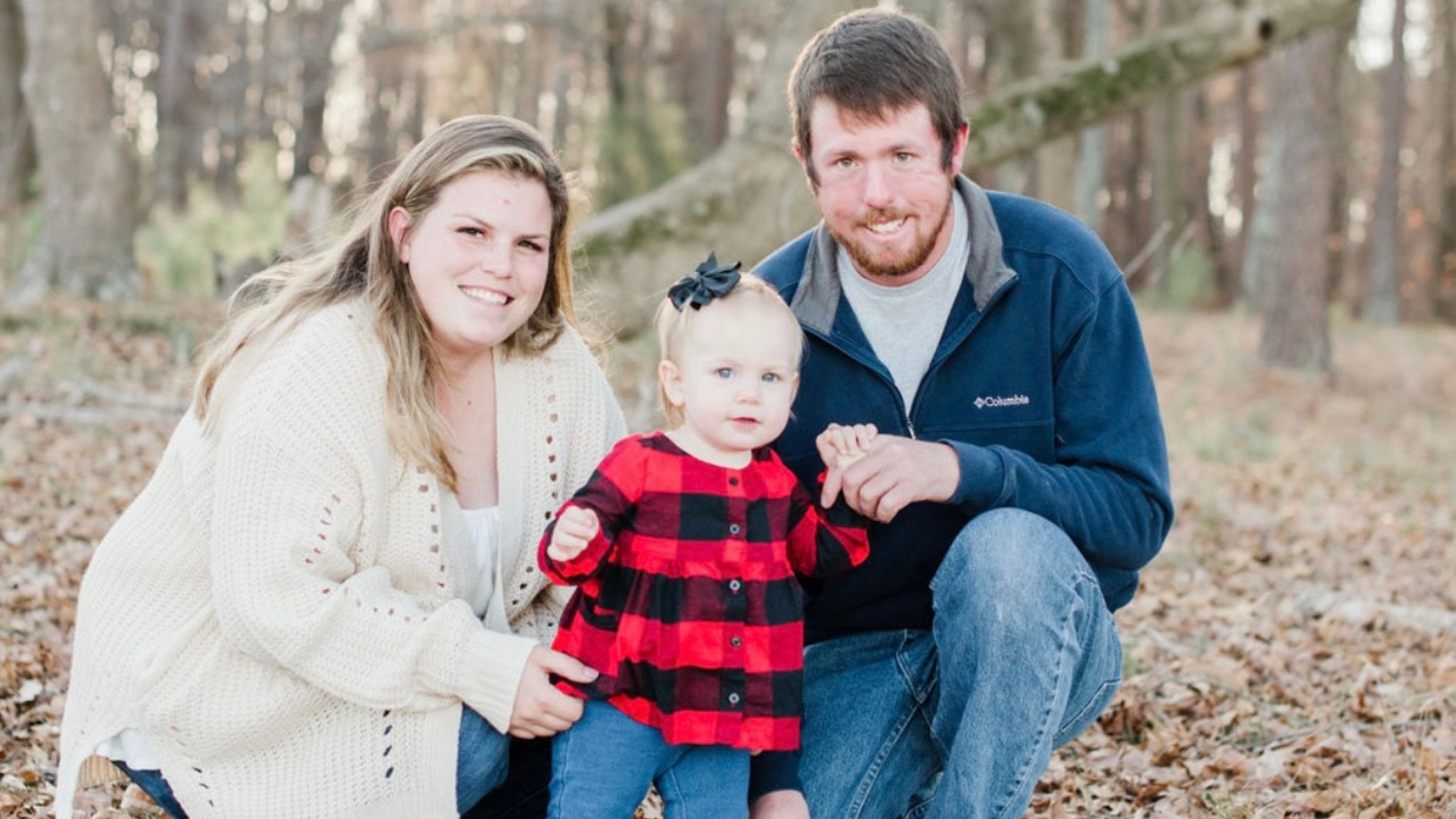 Kate and Kaleby Little are living the life they always dreamed of. After meeting at NC State, they got married, bought a beef farm, and are now raising their 1-year-old daughter to love agriculture just as much as they do. From their shared goals to their strong work ethics, Kate and Kaleby are a perfect match.
Kate and Kaleby's Path to NC State
Kate grew up in Guilford County. She lived on a small farm that raised cows. "We didn't have anything on the scale that we do now," she shares.
Kate's father graduated from NC State, and she wanted to attend college there too. She originally wanted to go to veterinary school, but after doing the Poultry Science Summer Institute while in high school, she decided to pursue poultry science instead. It also confirmed her choice to go to NC State. Kate graduated in December 2018.
Kaleby grew up in Union County, which is where the Little family lives now. He also grew up on a farm and always knew he wanted to own one of his own.
"I didn't like school, but I knew I wanted to farm," says Kaleby. "NC State was really the only option with a crop production degree. Once I got there and got started, I enjoyed it."
Kaleby graduated in May 2018 with a bachelor's in crop sciences.
How They Met
Though they both learned a lot while at NC State, what stands out most is meeting each other. They were introduced through a mutual friend when Kate was a sophomore and Kaleby was a junior. The two became really good friends, doing a lot together through school. The next year, they began dating.
"We hung out a lot and found we had the same end goals in life of having a farm and keeping everything in the family," says Kate. "The rest is history. We've been together ever since."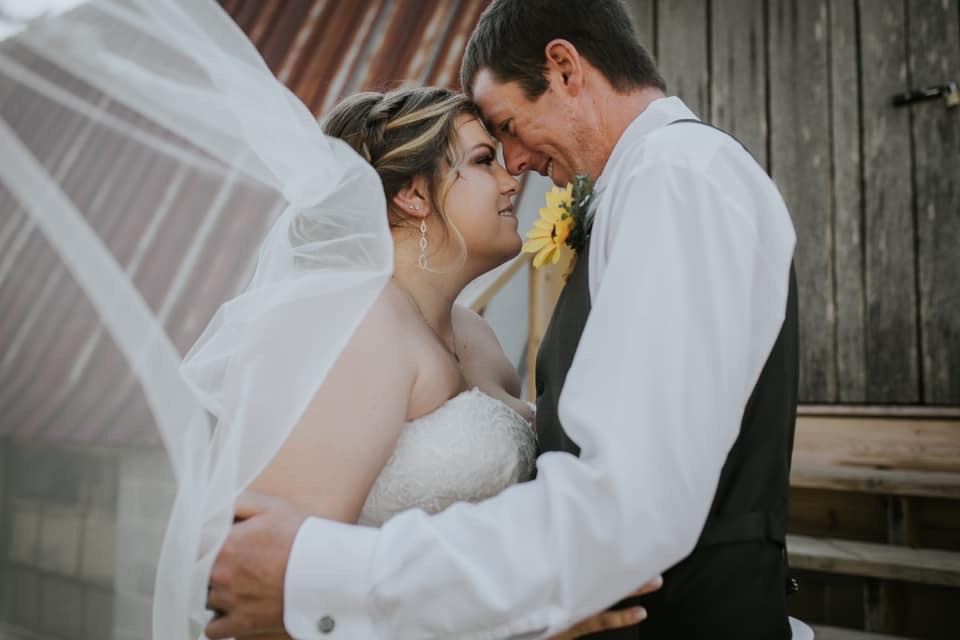 Besides having the same goals, they also discovered they had the same work ethic, which was important to both of them. Kaleby first noticed this when Kate helped him and his brother bale wheat straw.
"That was pretty impressive," shares Kaleby. "We hadn't even been dating for a year, and she was working on Saturdays on her days off of school and throwing straw bales."
Kate's affection for Kaleby strengthened when he went to a Hereford cow sale with her, even though he liked the Angus breed better.
"He helped me buy a cow from the North Carolina Hereford sale," Kate says. "We brought her home, and he said 'Yeah I kind of like her. She's OK.' That was the moment when I thought 'OK, well maybe he's a keeper for going to a Hereford sale all day looking at red cows and not complaining.'"
After dating for less than a year, they got engaged in November 2018. "We actually were engaged longer than we dated. We felt like we had been together for a while." They got married in September of 2019 and their daughter, Kennedy, was born in December 2020.
The Little Family Farm
Kate and Kaleby's strong work ethic continues today with their challenging schedules. Kate works full time as a broiler service technician with Pilgrim's Pride Corporation in Marshville. Kaleby calls her a "certified chicken checker." Kaleby helps with the day-to-day operations of his dad's farm, which produces corn, wheat, soybeans, turkeys and cows.
They both also work at their farm, Little Family Farms, at night and on the weekends. "It's definitely a balancing act of being able to do our normal jobs, but the farm can also be a full-time job too," says Kate.
The farm sells beef, but they also grow wheat, corn, soybeans and milo to make a custom blend of feed to give the cattle.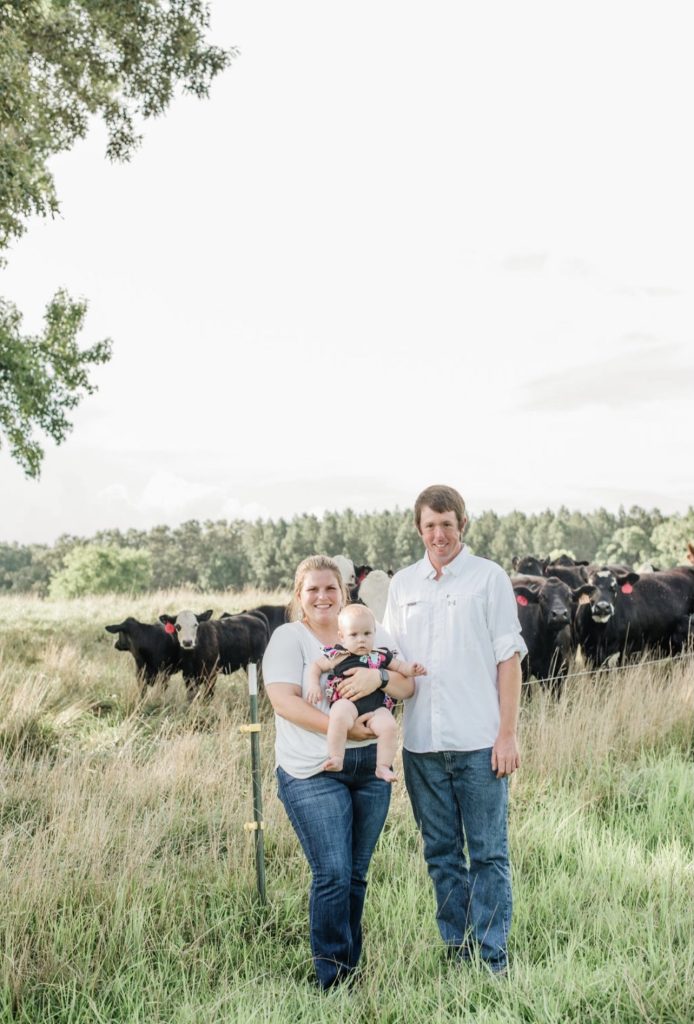 Feeding Into the Next Generation
Their daughter has had a front-row seat to the farm's activities since she was born, starting with being in a carrier on Kate's chest.
"She would sit there in front of Kate and work cows with us from the time she was 3 months old," says Kaleby. "Now that she can walk it's a little bit harder because she can get around. She really likes to pet the cows on the head and get in front of them and get in the way a lot, but she'll learn."
Kennedy also loves mud and puddles. "She comes inside from the cow pasture covered in mud, soaking wet, and freezing, and she doesn't even care," says Kate. "She just has a smile on her face."
"Family time" on Sundays is usually spent riding around in the truck to check on their cows. But even though there's not a lot of time for rest, the hard work brings Kate and Kaleby even closer because it's the lifestyle they both always wanted.
"I couldn't imagine life any other way," shares Kate.