The Bahamas Meets Patterson Hall: Ambassador, Officials Visit CALS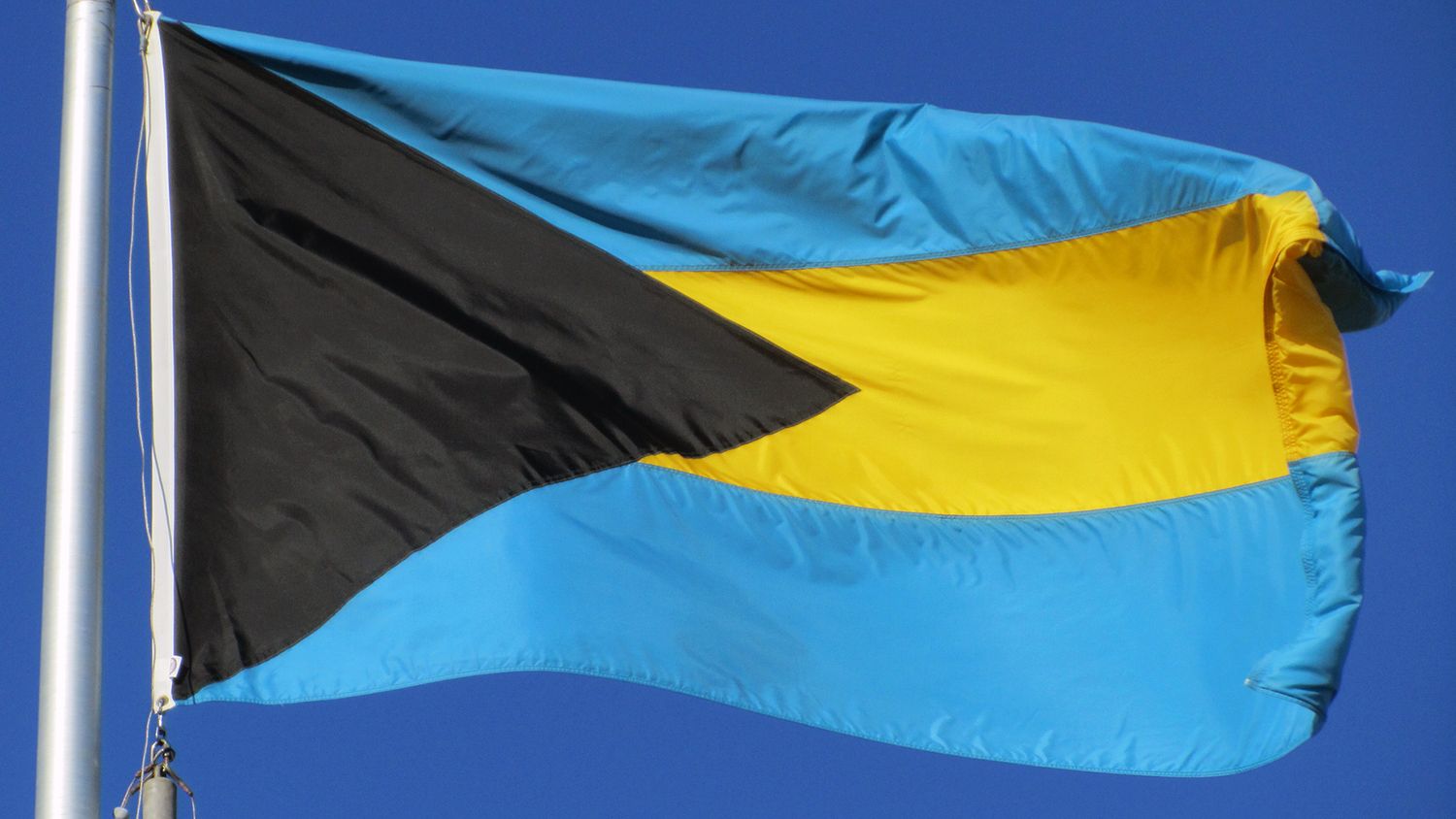 The visit of a high-level delegation from The Bahamas didn't just bring some of CALS' top minds together with the island nation's ambassador and other key officials – it sparked an idea for a new motto for CALS.
When Animal Science Department Head Todd See showed a photo of CALS' Lake Wheeler Field Labs – city skyline in the background – to Michael Pintard, The Bahamas' Honorable Minister of Agriculture and Marine Resources, Pintard exclaimed:
"Your slogan should be, 'that's the skyline that agriculture built.'"
Pintard was one member of a delegation that included the Bahamian Ambassador to the United States, the Honorable Sidney Collie, who met with CALS faculty and administration on Oct. 22.
Collie told the assembly at CALS that the group has been tasked by Prime Minister Nubert Minnis to look for opportunities where The Bahamas can develop nationally. Their interest in CALS' work included the areas of technology, marine sciences and education.
"You all really are one of the best-kept secrets – North Carolina in general and NC State in particular," Pintard said.
CALS faculty look forward to building on the existing international relationship in Conservation Planning to develop new research programs that span the two countries, Associate Dean and Director, NC Agricultural Research Service Steve Lommel said. Pintard encouraged CALS to continue building its relationship with the international community in terms of education as well, saying NC State's influence across the globe could increase "exponentially" through recruitment of international students.
Why NC State?
Currently, 86 percent of the Bahamian food supply is imported, and 99 percent of the energy is from fossil-fuels. The Bahamas' new prime minister and his government are concentrating heavily on diversification of the Bahamian economy – especially in the areas of sustainable energy, technology and agriculture. The delegation that visited CALS also made stops in Texas, Washington, Maryland, Illinois, Georgia and Florida.
The Bahamian landscape looks a little different from North Carolina: Composed of 700 islands and cays, 30 of which are inhabited, The Bahamas has a population of 350,000, with more than two-thirds of that population living in the capital city of Nassau. The economy is primarily tourism-based, with more than 3 million visitors per year.
But top exports to the Bahamas include poultry and meat, dairy, pork and pork products, as well as fresh vegetables. Not only could our farmers benefit from increased trade with the Bahamas, said Director of Research Partnerships Deborah Thompson, but NC State and NC A&T University could help with sustainable farming practices and the development of new technologies.
The Days Are Just Packed
In addition to Collie and Pintard, the delegation that visited CALS included Astra Armbrister Rolle, Bahamas Consul General, Atlanta; Kwasi Thompson, the Minister of State for Grand Bahama; Edison Sumner, president of the Bahamas Chamber of Commerce; and Derek Newbold, senior manager of business development with the Grand Bahama Port Authority.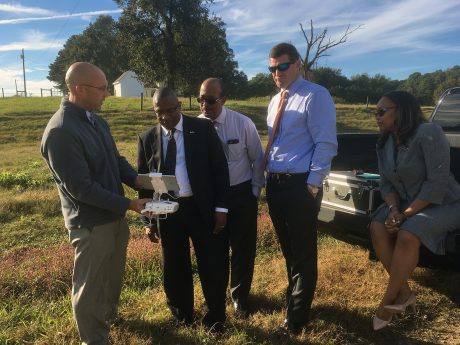 They arrived at CALS after meeting with officials from the NC Port Authority, the NC Department of Agriculture and a variety of scientists with NC State, NC Sea Grant and UNC-Wilmington that morning, as well as Wake Tech Community College.
At CALS, the group first learned about the NC Plant Sciences Initiative from Launch Director Stephen Briggs and the Food Animal Initiative from Animal Science Department Head Todd See and Prestage Department of Poultry Science Head Pat Curtis. They then received briefings from Agricultural and Resource Economics Undergraduate Coordinator and Distance Education Director John Russ; International Programs Director Jose Cisneros; Chancellor's Faculty Excellence Fellow and Applied Ecology professor Craig Layman; and Poultry Science's William Neal Reynolds Professor Peter Ferket.
And it wasn't all academics on their trip to the Triangle: After meeting with CALS faculty and administration, the delegation spent the next day touring SAS and the Wake Tech RTP campus – and, with Agricultural Commissioner Steve Troxler, stopped by the NC State Fair.