Only the Fair-est: Capture CALS' Fair Spirit And Win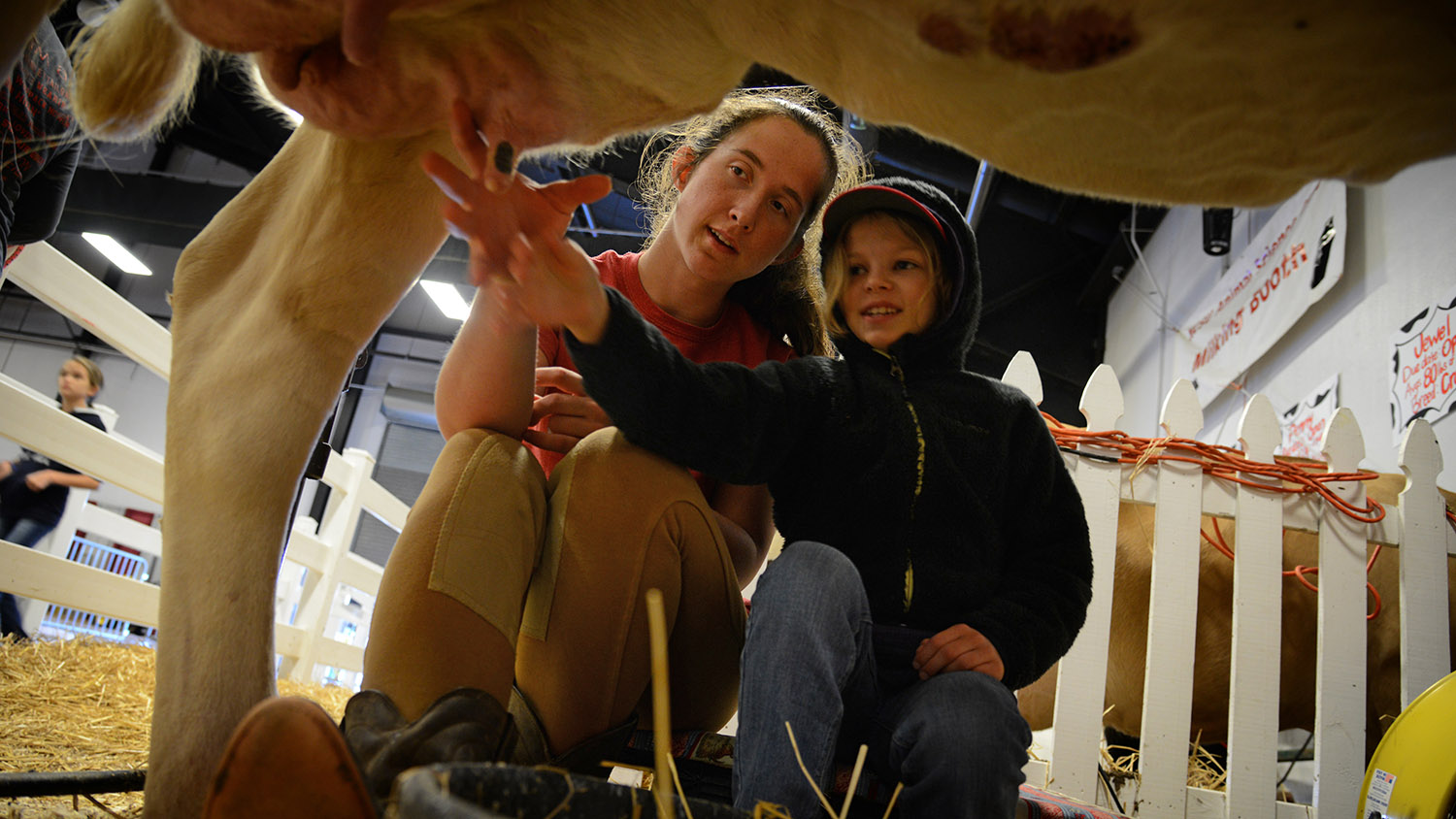 By CALS Communications intern Kevin Moye

Capture and share CALS' fair spirit this year, and you could win a prize.
Nearly everywhere you look at the State Fair, the College of Agriculture and Life Sciences is there, with people and programs showing off baby animals, judging jam and jelly competitions and so much more.
CALS is sponsoring a social media competition from the fair's opening on Oct. 12 through its closing on the 21st. Three winners will receive a CALS-sponsored tour of the Randleigh Dairy Heritage Museum.
How Do I Participate?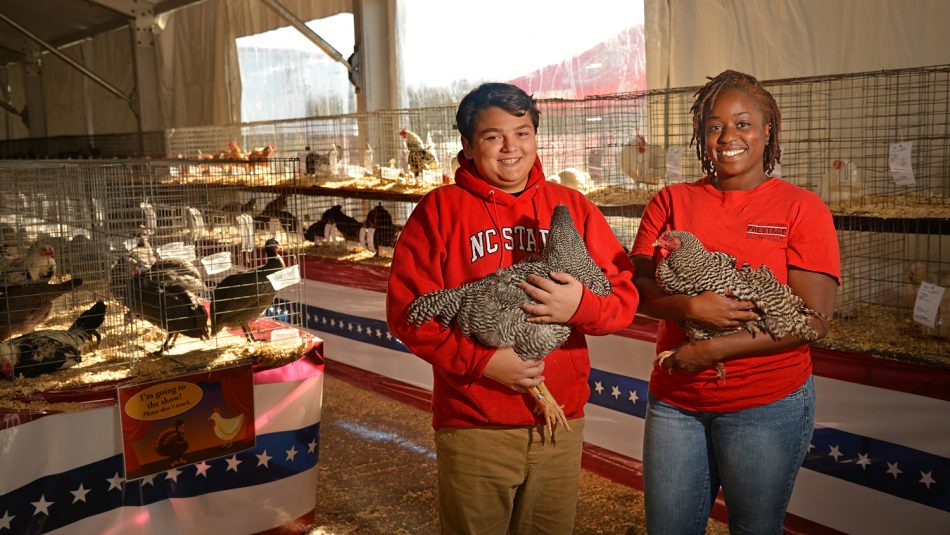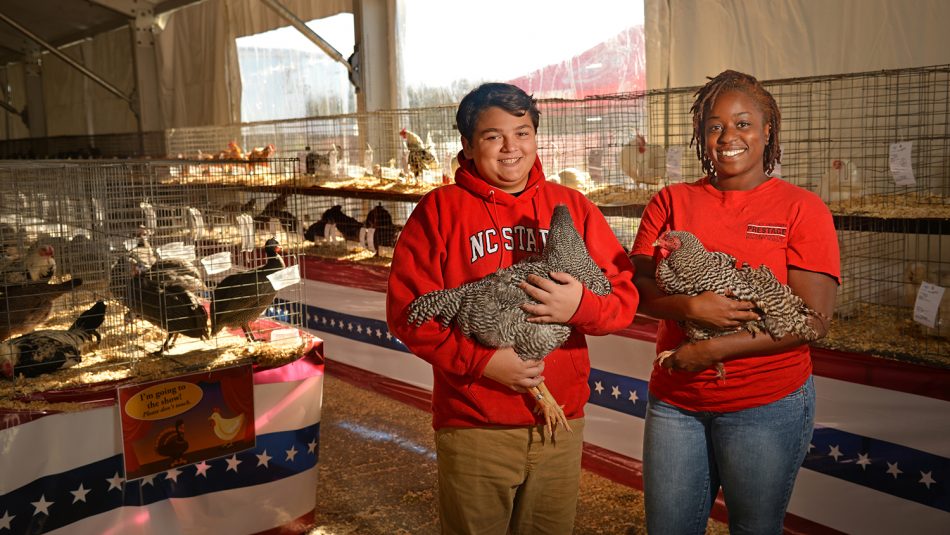 To qualify, participants should follow CALS on Facebook, Instagram or Twitter and have public profiles so we can see your awesome State Fair pics.
Use the #CALSStateFair hashtag on all pictures posted for the competition.
Here are the qualifying tasks you can choose from:
Milk a cow.


Come to the Expo Center and see what it's like to milk a cow (and say hello to the Animal Science Club students running the booth!) CALS will have a Facebook event page for that you can use to get more information about the event. For those posting on Facebook, be sure to use the event filter to really make your picture stand out.

Take a picture of yourself with a large vegetable.


If you've been to the State Fair before, you'll know that a large vegetable does not mean just an ordinary pumpkin. The State Fair hosts an annual Great Pumpkin Weigh-off Competition with last year's winner coming in at 1,485.5 pounds! The bigger the better holds true for this part of the competition.

Visit a CALS club.


Throughout the State Fairgrounds, you can find CALS clubs at work. Dairy science, food science, animal science, agronomy and horticulture are just a few.

Take a selfie with a flower at the Extension Master Gardener exhibit.


The Extension Master Gardener volunteers put on the Flower and Garden show, where you can see many beautiful flowers.

Take a picture of the CALS exhibit in the Jim Graham Building.
CALS will be in the Graham Building located alongside 4-H and FFA's livestock events. Look out for how 'We Grow' talent, opportunities, solutions and economies.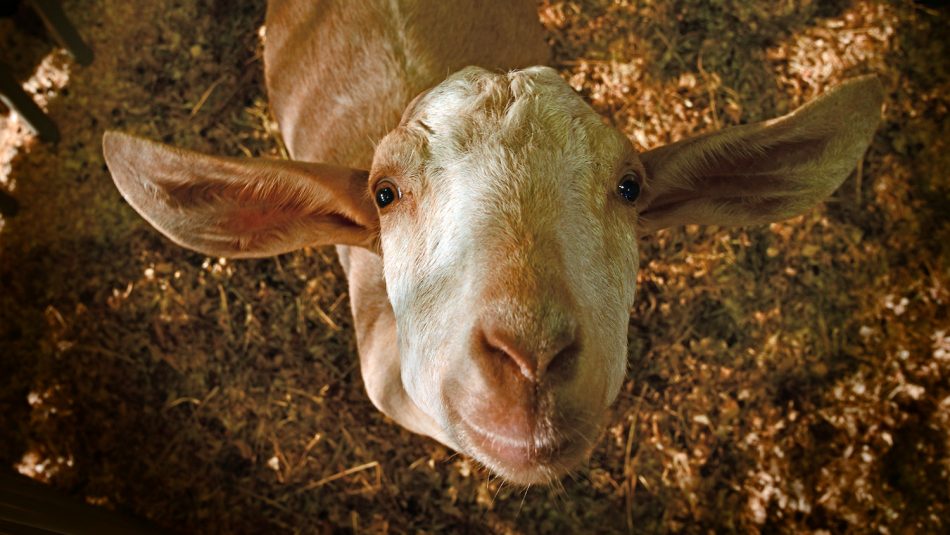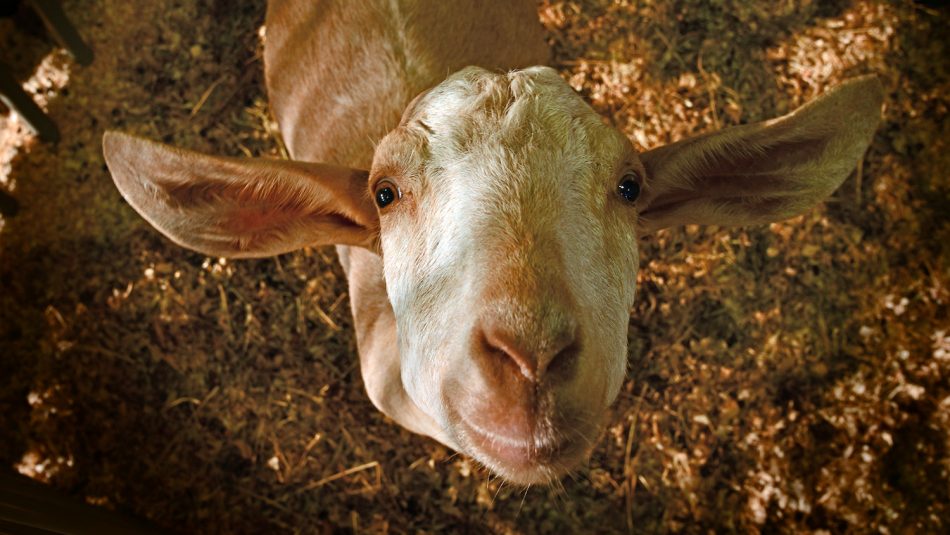 Planning a trip to the State Fair?
[button]Check out 6 Wolfpack Wonders[/button]