Extension
Rich Bonanno Named Vice Provost for Outreach and Engagement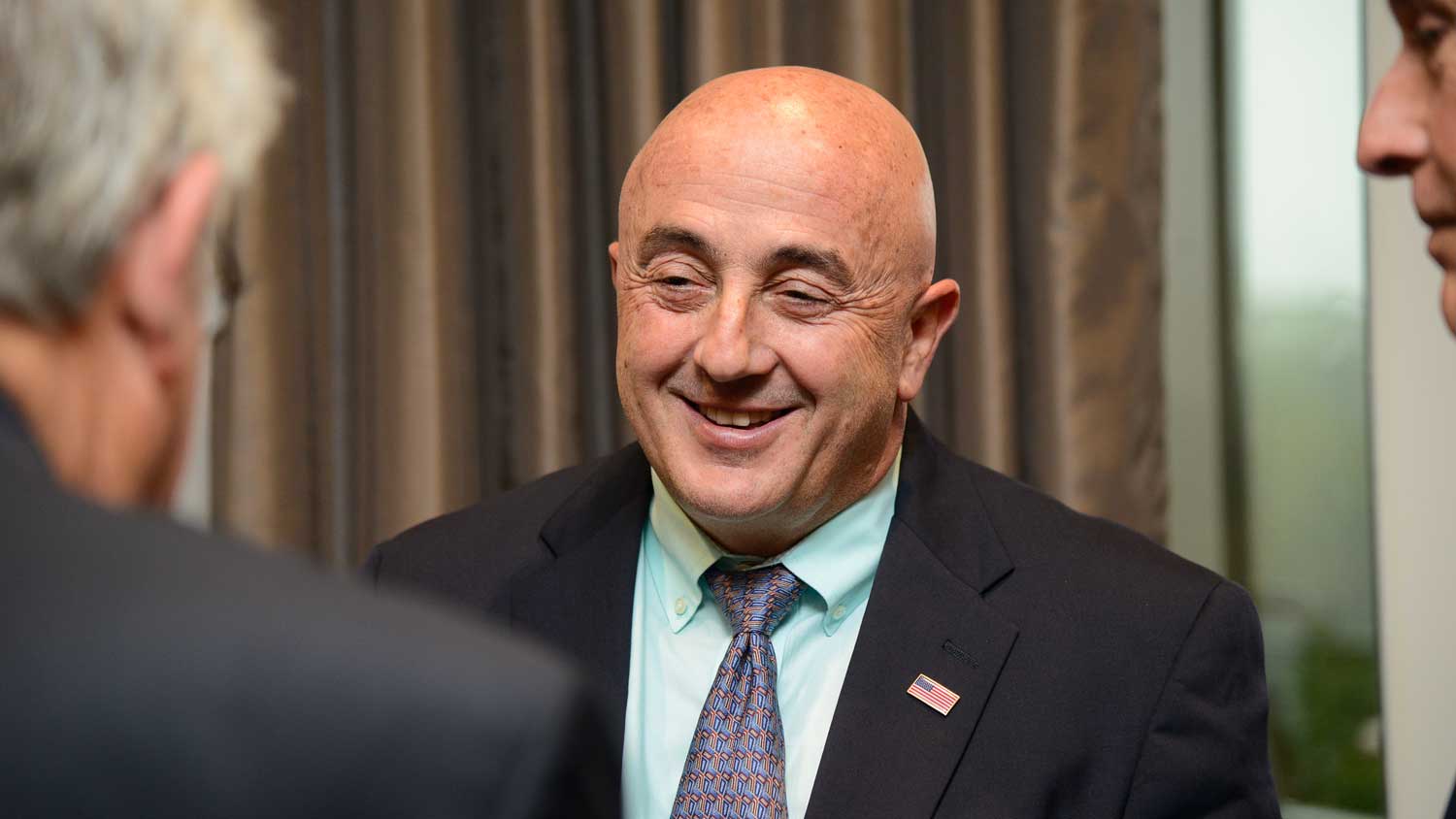 Rich Bonanno has been named Vice Provost for Outreach and Engagement, effective January 1, 2023. Executive Vice Chancellor and Provost Warwick Arden made the announcement today.
Bonanno currently serves as associate dean and director of NC State Extension in the College of Agriculture and Life Sciences, and as a professor of horticulture in the Department of Horticultural Science. He will retain these positions and continue to report to the dean of the college, in addition to reporting to Provost Arden. In his vice provost position, Bonanno will work with Outreach and Engagement staff, the Engagement Operations Council and other key community partners, faculty and staff to support the unit's mission and vision and to help achieve strategic goals. 
"Rich's deep involvement in the agriculture industry and agricultural education give him the knowledge and skills necessary to advance NC State's outreach and engagement efforts, and to further strengthen relationships with university partners," said Arden. "His experience with extension will prove essential in helping us reach more diverse populations, and I look forward to working with him to build relationships with those in and outside of NC State."
Prior to joining the College of Agriculture and Life Sciences in 2016, Bonanno was an extension educator and adjunct professor at the University of Massachusetts. He is owner of Pleasant Valley Gardens, a family farm started in 1910. He currently serves as chair of the Association of Southern Region Extension Directors, and is a board member of the National Coalition for Food and Agricultural Research, the Association of Public and Land-Grant Universities Committee on Legislation and Policy and the APLU Extension Committee on Policy. 
He is a member of the American Association for the Advancement of Science, the American Society of Horticultural Science, the Council for Agricultural Science and Technology and Sigma Xi. Bonanno is both a member and fellow of the Northeastern Weed Science Society and the Weed Science Society of North America. 
"I am excited to lead such a proactive office that focuses on the growth and engagement of people on campus and within the community," said Bonanno. "What we do in the Office of Outreach and Engagement helps fulfill our mission as a land-grant university and positions NC State as a leader in higher education."
Bonanno received a Bachelor of Science in agronomy, along with a Master of Science in vegetable crops/weed science from Cornell University, and a Ph.D. in horticulture/physiology from Oregon State University.
This post was originally published in Provost's Office News.