Faculty and Staff
PSI Profile: Cranos Williams, Platform Director for Data-Driven Plant Sciences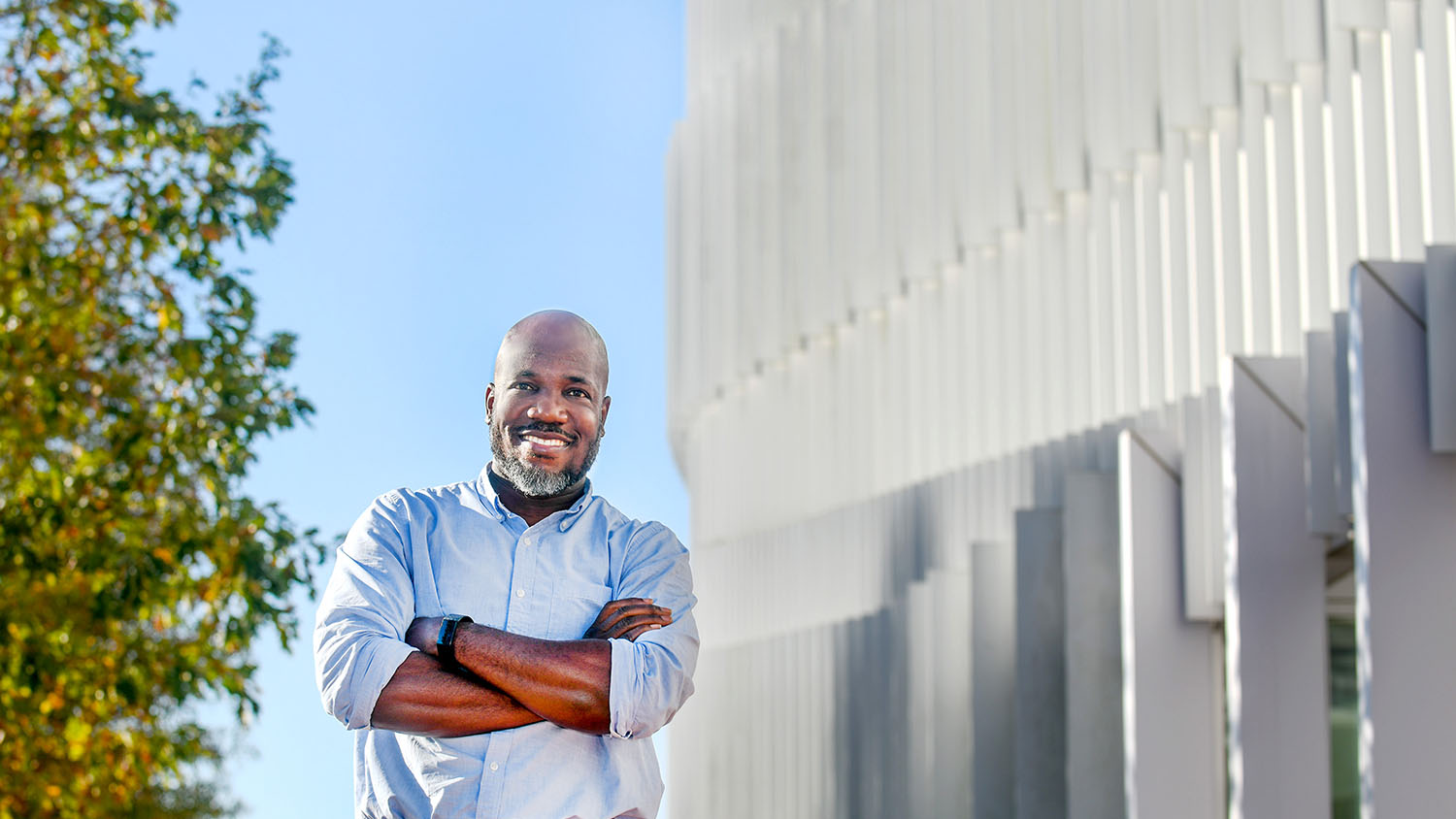 Cranos Williams, a professor in the Department of Electrical and Computer Engineering, has been named the director of the Data-Driven Plant Sciences platform for the North Carolina Plant Sciences Initiative (N.C. PSI).
He is well-known for his interdisciplinary research leveraging big data and machine learning to solve biological challenges. He was highly involved in shaping the N.C. PSI as a co-chair of the Plant Data Sciences Platform Sub Task Force and as a member of the Research and Technology Task Force. He is leading one of the GRIP4PSI research projects and is involved in another.
As the platform director for Data-Driven Plant Sciences, he will help guide the development of the initiative's research activities where they intersect with his platform. Specifically, he will help steer the infrastructure needed for plant science data collection and analysis and data science training for plant scientists, as well as leading his own data-driven plant science research.
Williams joined NC State's Department of Electrical and Computer Engineering as a faculty member in 2008, after receiving his Ph.D. from the same department.
We talked with Williams to learn more about his new position, and his favorite plant.
How do you see the position of director for the Data-Driven Plant Sciences platform?
I see the overall platform as an opportunity to lead discovery, innovation and translation of plant science research through innovations in data management and integrated data analytics. My hope is that by being able to address that fundamental component, we will unlock the potential of the information that can be gathered and help push plant sciences to the next level on NC State's campus and in North Carolina.
It's exciting to be a part of the N.C. PSI. When I was Ph.D. student collaborating with researchers in the forestry department, I never envisioned something like N.C PSI. But the work that I did there, and the work that I was able to participate in even as a faculty member, is actually in line with the ultimate vision and the short-term, medium, and long-term goals of the N.C. PSI. I'm just excited, honestly, to be able to use my background and my abilities to help accomplish those goals.
What are your specific goals for the new position?
The first core aspect or core activity for plant science data analytics is acquiring the data. To really be able to translate research from the laboratory to the field, we need to support the development of the sensors, sensor technology, and data acquisition systems to bring in different types of data and help provide insight into what's actually going on within these plant-based cropping systems. Therefore, we need to have an environment where the sensors can be developed, turned into complete systems, and tested.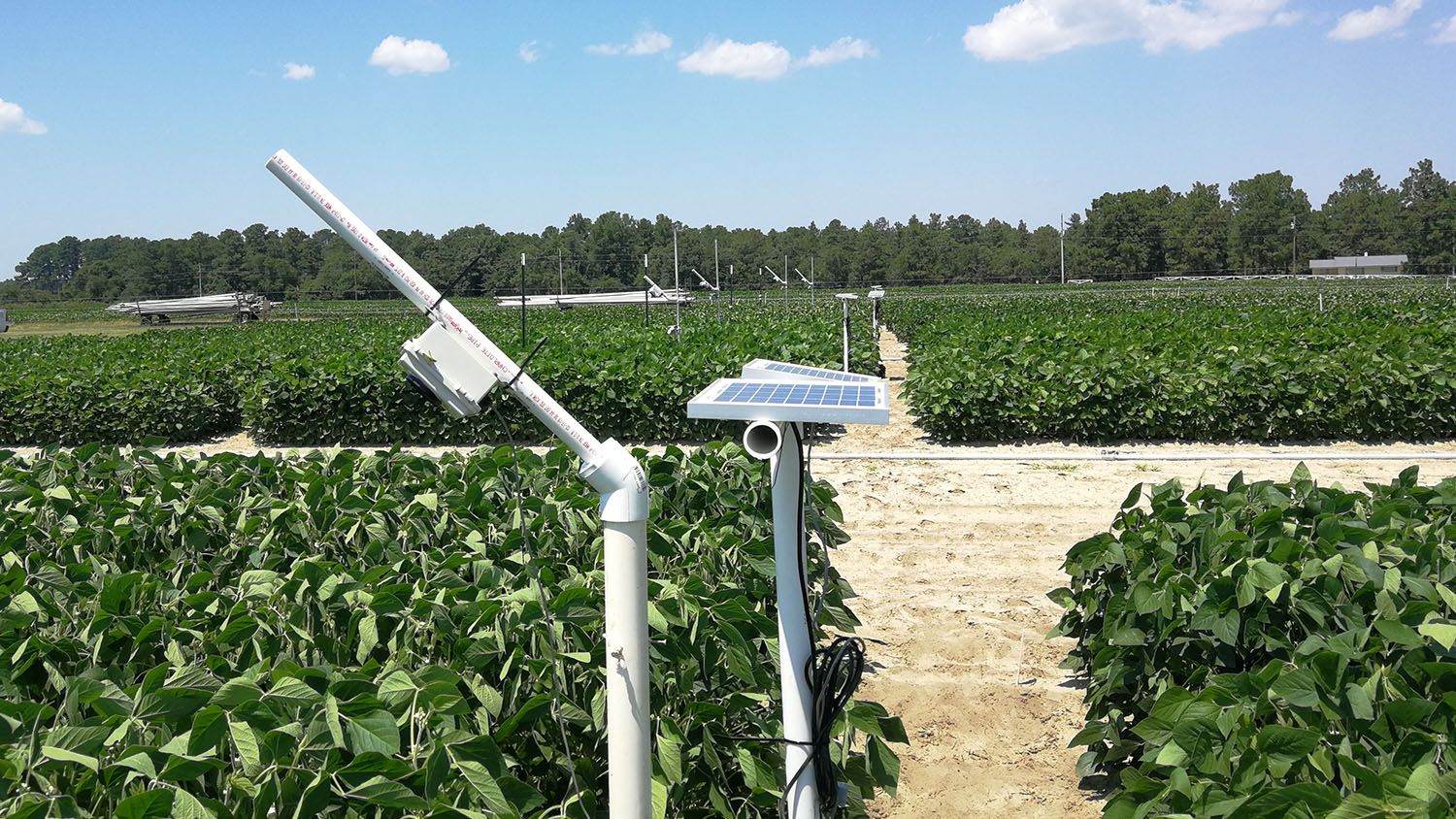 Secondly, we need to be able to work with all the data and effectively manage it. We need to look at the data management architectures that would collect, curate and manage the information that we obtain. This includes the ability to store it, the ability to catalog it, the ability to share it amongst people on the project and across different projects, and the ability to do that in near real time.
The third aspect is the analytics; looking at opportunities for integrated analytics and machine learning in plant sciences. We need to look at both local and cloud-based solutions to perform the types of analyses that are needed. And, we need to look how we can scale these types of computing solutions, both local and cloud-based solutions, within large projects and across projects.
The fourth component is training and education. My goal is to train faculty, and their students and postdocs, on how to efficiently and effectively gather data, manage data, and process them. The goal is they will be able to identify ways and resources to process their data early in the project, rather than as an afterthought. We also need to train the next generation of plant science students. This means enabling the production of modules that would potentially link to ongoing data science certificates and help train students on the types of environments and skills that they're going to need to advance their careers, whether they want to be researchers or go work in industry.
What do you love about being at NC State?
I've been here as a master's student, I've been here as a Ph.D. student, I've been here as an assistant professor, associate professor and full professor. I think one of the things that is unique about NC State is that it provided me with an opportunity to grow outside of the boundaries of my discipline during all of the stages of my career.
This was true when I was a Ph.D. student in electrical engineering working on biological problems. It was true when I was an assistant professor identifying opportunities for collaboration. There was being able to participate in, and promote aspects of the Chancellor's Faculty Excellence Cluster Hire Program that were in line with the interdisciplinary research that we were doing. Then there was the opportunity to engage in the planning of something like the N.C. PSI and having the opportunity to identify meaningful projects that could be competitive for large-scale internal funding initiatives, like the GRIP4PSI.
At every step, NC State and its culture helped to facilitate all of those things. The things that I've been fortunate enough to be able to do along those 20 years is a testament to the underlying culture that NC State has, and in the way that it has promoted my ability to function as an interdisciplinary researcher.
What is your favorite plant?
There was this type of tree that grew right behind my grandma's house. I grew up in the Virgin Islands, so you won't find this tree anywhere near here, but it's called a Genip. There were several right behind my grandmother's house, and me, my siblings and my cousins used to hang out on her ledge and pick the fruit from this tree. It's one of my favorite fruits which is probably why it's my favorite tree. And, obviously, the memories associated with being at my grandmother's house, just me and my siblings and my cousins laughing and talking around this tree. I would say that that tree probably is my favorite tree. I have the best memories associated with it.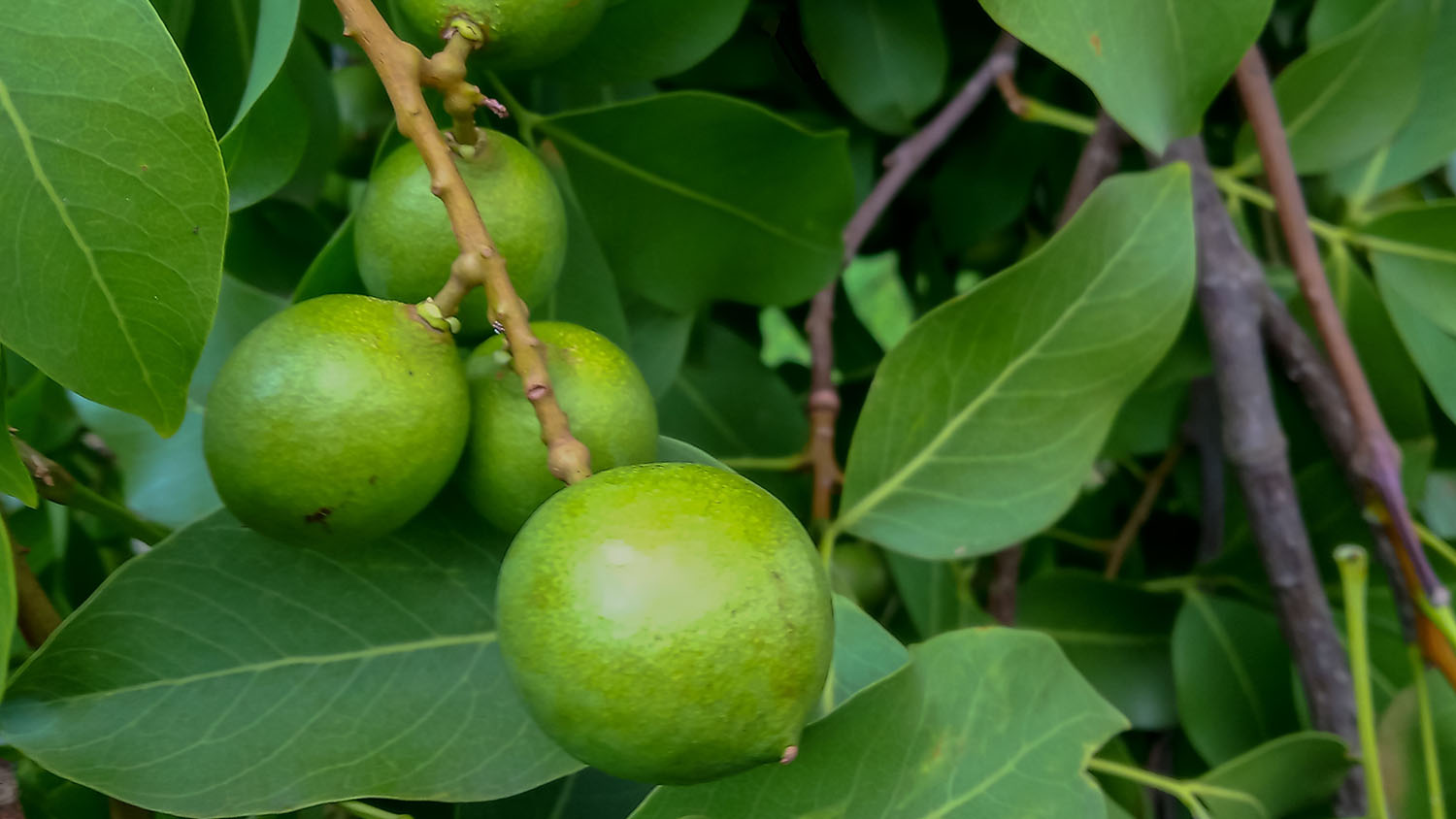 Do you have a favorite way to analyze data?
Carefully!
I would say MATLAB, C++ and Python would probably be my favorite environments. When I was trained, I used MATLAB a lot, and C++. Over time, other software languages have moved in to make room, like Python. I work mostly with Macs, so working in a UNIX/LINUX environment is probably the most comfortable for me. Of course, I need to start being more adept to some of the other newer approaches that my students end up using.
We're improving the world through plant science innovation.