Alumni and Friends
Preserving the Future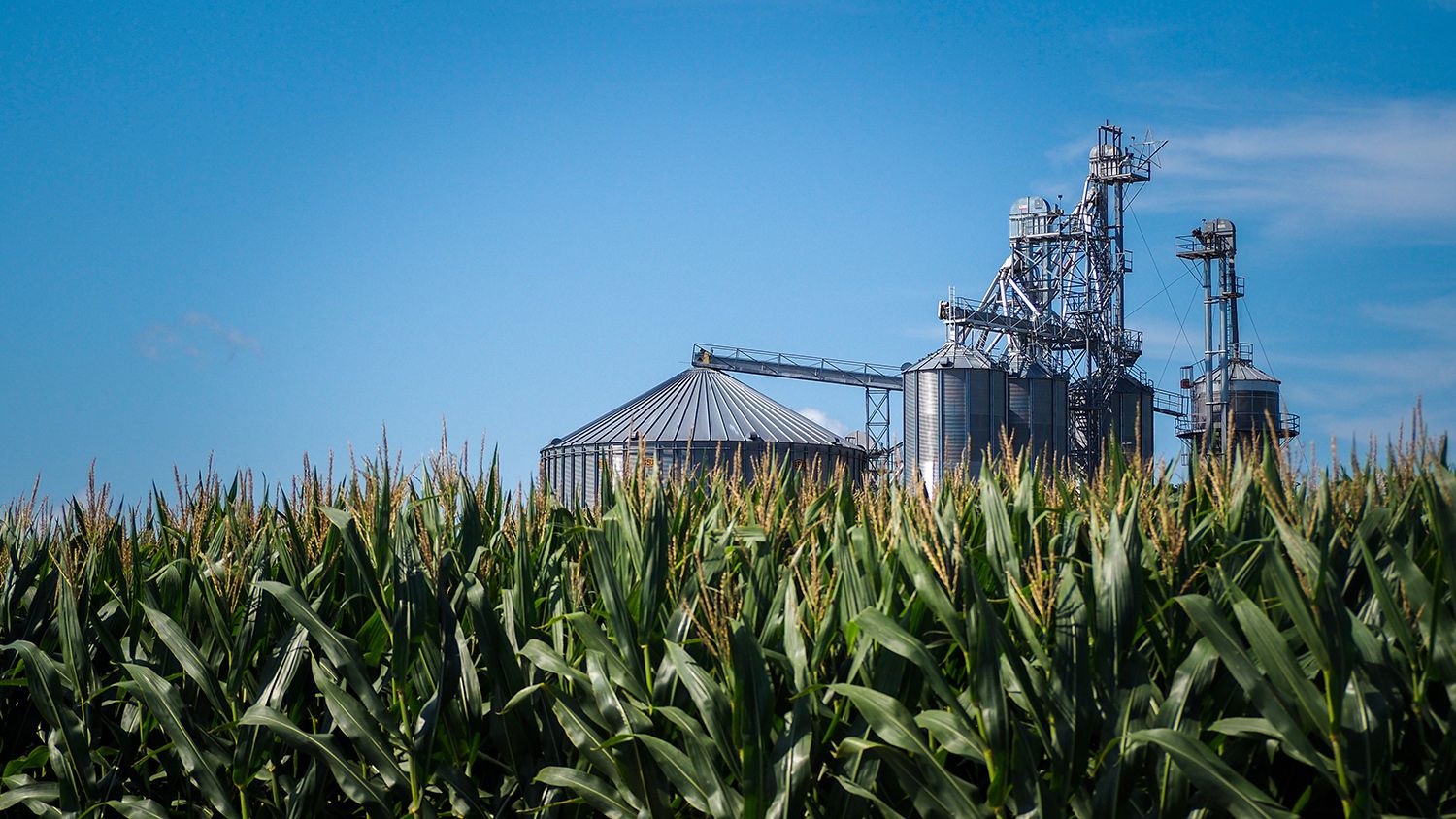 Carroll McLawhorn has been an advocate for NC State, Extension and the Agricultural Institute for more than 50 years. The 1964 graduate of the Agricultural Institute says the two-year program was the foundation for a fulfilling career in agriculture.
Growing up in Ayden, North Carolina, McLawhorn first developed a real love and appreciation for animals and agriculture while working on his grandfather's farm in Greene County.
"I started working with him when I was about 8 years old, and I would spend all my summers with him," McLawhorn said. His first job was trucking tobacco, but he later became a field hand and worked his way up.
McLawhorn spent all of his summers working for his grandfather. During high school, he learned about NC State's Agricultural Institute, which had just launched in September of 1960. A couple of McLawhorn's older friends had gone to NC State and told him about the Agricultural Institute.
"I started inquiring about it and decided that it was a perfect fit for me. It was a two-year, hands-on program that's focused on applied agriculture in the field. At that time in my life, it was perfect for me."
McLawhorn says the Ag Institute exposed him to innovative research.
"Tobacco had been the backbone of the economy for much of North Carolina and particularly Eastern North Carolina where I grew up," McLawhorn recalls. But as agriculture began to shift away from a tobacco economy, farmers needed to diversify what they produced, with many getting into swine and poultry.
"NC State is a university that doesn't sit still when it comes to research. Even in 1962 or 1963, I couldn't believe or fathom the embryo transplants they were doing with animals to enhance the breed."
It's the continuous innovation, applied research and hands-on learning that McLawhorn finds so valuable to future generations. To preserve the next-generation of agricultural leaders, McLawhorn created an endowment.
"I saw how difficult it was for so many students and researchers to have the right resources or money to do their work. So, I started a small endowment that I've been putting in a couple of thousand dollars a year."
McLawhorn credits others for making it possible for him to earn an education at NC State.
"I know the Ag Institute is a two-year program, but I truly felt as invaluable as any other student who graduated with a four-year degree," he said. Now, he simply wants to return the favor.
"It's rewarding to be able to give back. If my gift can provide a young guy or girl with an opportunity to spark their interest in agriculture or help them find their passion, then I'm pleased to make that happen for them."
But the endowment didn't seem enough for McLawhorn. He wanted to do more for a program that jump-started his career.
"I'm retired. I got to looking at my future plans, and I have designated my 401K to go to the Ag Institute. I have been blessed and fortunate in my life, and I just want to give back to the place that aided me in who I am today," he said. "The future with research, experiments, and trials are needed to take us to the next level. We are the building blocks that add to the structure so that the next generation can do the same. Giving back makes NC State stronger."
Stronger in research, innovation and giving the next-generation of leaders the resources they need to solve tomorrow's challenges.