Extension
Picking Blueberries for a Good Cause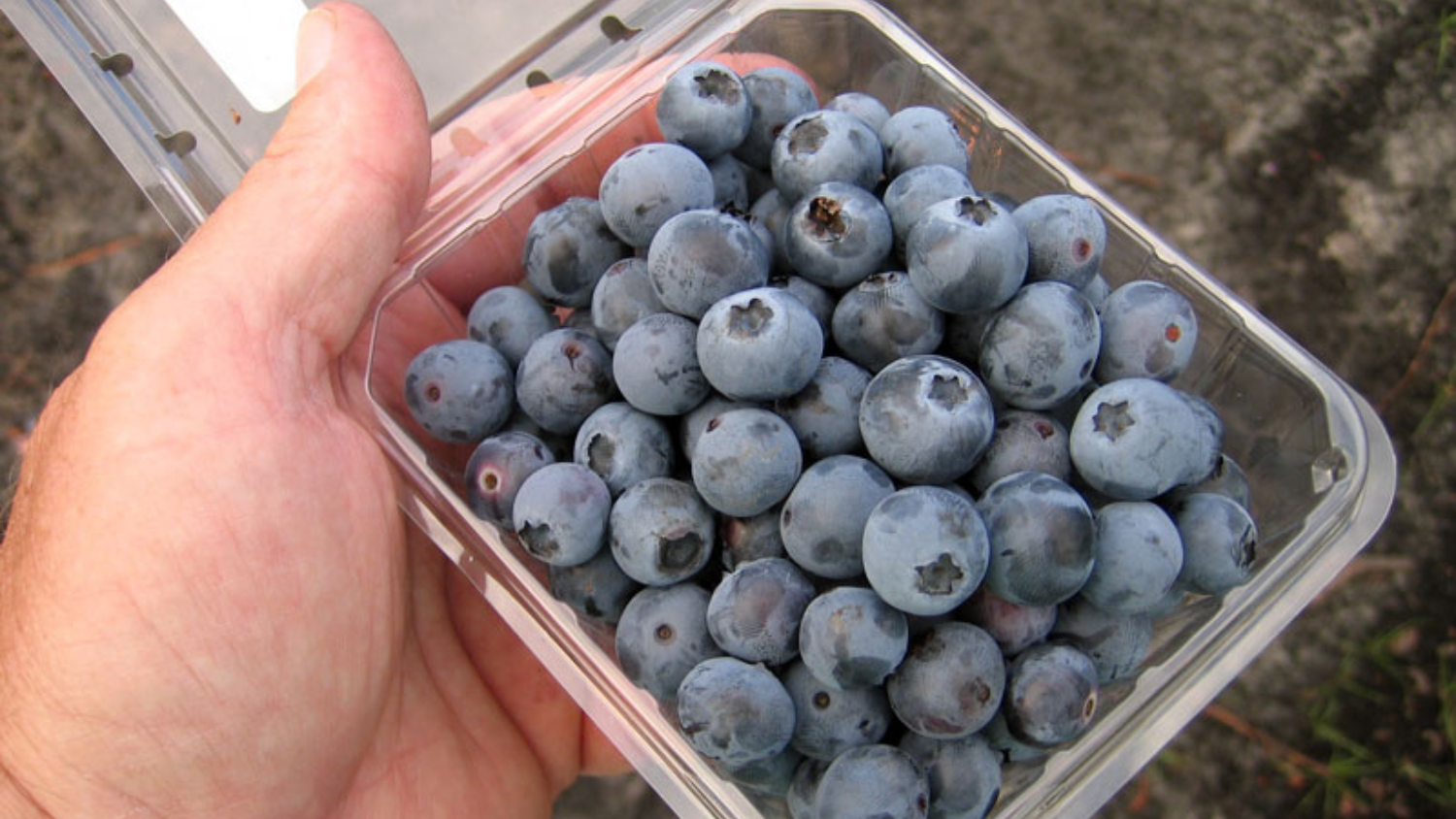 Some serious behind-the-scenes science takes place at the NC State Horticultural Crops Research Station in Castle Hayne, where dedicated researchers are on an ongoing quest to improve the state's blueberry crop.
They plant acres of blueberries, breeding for new varieties that produce higher yields, have improved disease and cold resistance, and have superior flavor. Each growing season, taste tests are conducted and data is studied to evaluate the most promising plants.
The station provides a valuable service for North Carolina blueberry farmers and consumers. What it hasn't provided, though, is fruit. Extension exists to support growers, not compete with them, so the trial berries don't get picked and sold.
Instead of leaving the fruit for the bears and birds, why not donate it?
"A lot of the fruit that's grown at the research center doesn't get harvested," said Mark Seitz, director of the Extension center in Pender County. "The blueberry industry helps fund the research, and we don't want to compete with the growers. There are lots of acres of varieties out there. If it doesn't get picked, the bears and birds get it."
Amy Mead, Extension area agent for natural resources and environmental education in Brunswick County, came up with an idea. Instead of leaving the fruit for the bears and birds, why not donate it?
"She used to work in New Hanover and had contacts at the Wilmington food bank," Seitz said. "This was an untapped resource in terms of food for families in need."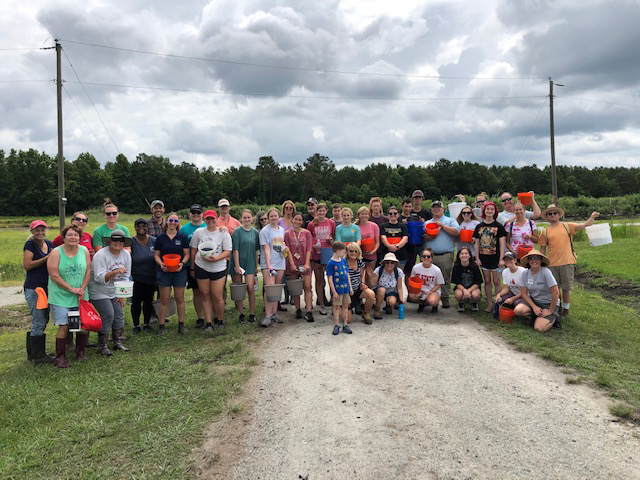 Extension staff and partners, including NC State Extension Master Gardener volunteers, youth from area 4-H clubs and Topsail High School FFA students, held a gleaning day at the research center in 2021. They picked about 400 pounds of fruit and donated it to the Food Bank of Central and Eastern North Carolina.
In 2022, they doubled their efforts. Gleaning days were held June 3 and 10. Everything was handpicked on the first day. The second provided a trial for the station's mechanical harvester.
"We had 50 youth and adult volunteers that picked blueberries," Mead said. "The research station staff demonstrated the use of the mechanical harvester and then we took those berries back to be mechanically sorted. The kids especially were fascinated by the sorting machine that separates out the overripe and green berries."
Not everything can be picked — plants that are part of disease or pest management trials are off limits, for example — but it was still a productive time.
"In total over the two days, we were able to harvest 770 pounds of blueberries," Mead said. "These blueberries were given to the Food Bank of Central and Eastern North Carolina in Wilmington where they will be distributed to partner organizations that help our food insecure neighbors."