Extension
NC State's Cow Camp: An Udderly New Learning Experience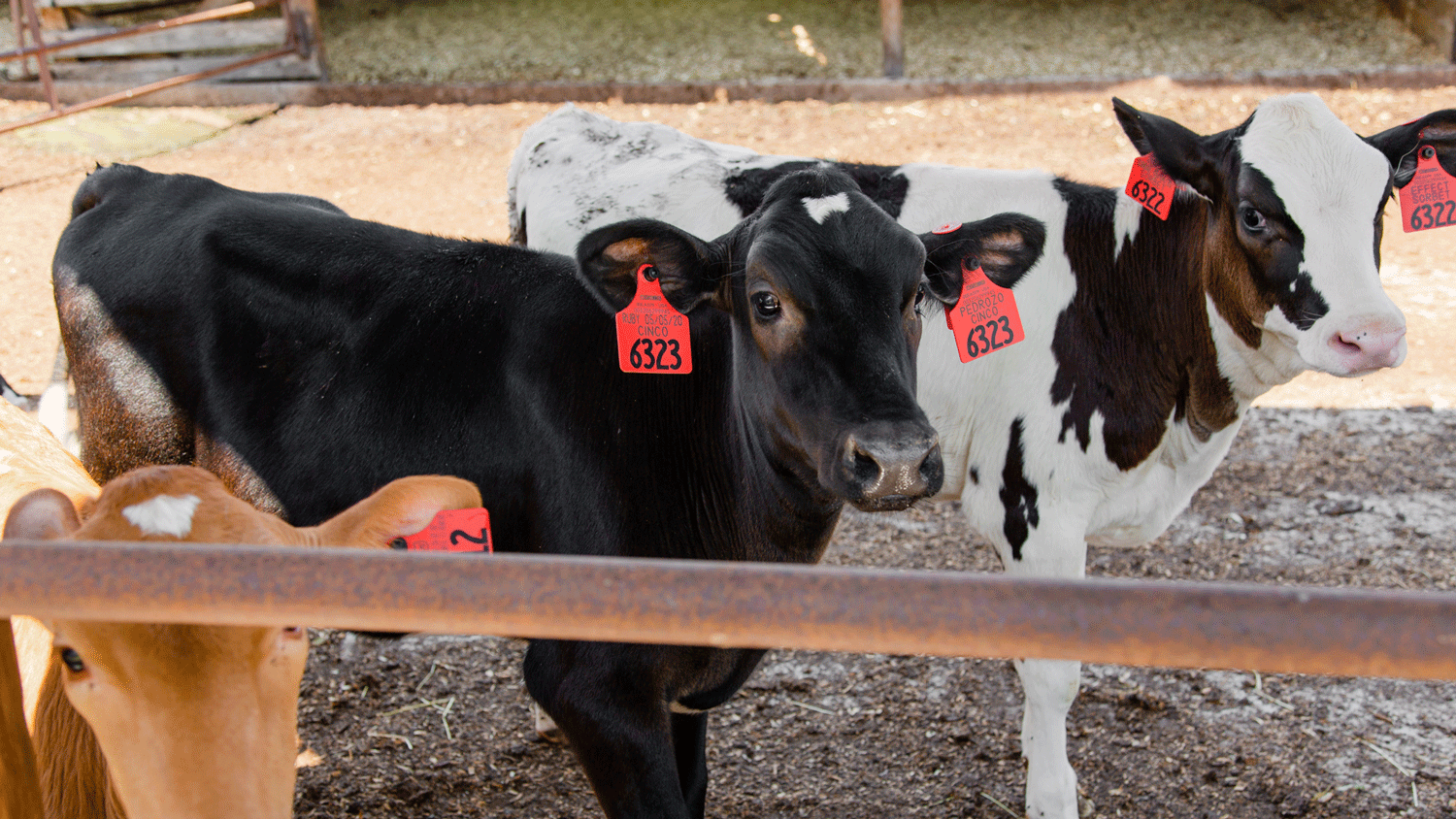 The mission of NC State University's Dairy Enterprise System has always been about teaching people where their food comes from. Now they're taking it a step further, allowing youth in our state the chance to spend two weeks at NC State's Dairy Farm experiencing firsthand what it's like to be a dairy farmer.
"This whole thing comes from a series of different experiences I had as a child and participating in 4-H," says Alex Ives, dairy education coordinator at NC State. It's something he's been working on the past couple of years.
"Alex had the idea for cow camp about two years ago, and he was developing it with 4-H and NC State Extension agent Marti Day. They had everything almost in place when COVID hit," says Carl Hollifield, director of the Dairy Enterprise System at NC State. "The idea is to provide kids with the experience of what it's like working on a dairy farm."
That's something Ives is very familiar with, having grown up on his family's dairy farm in upstate New York. His family would host a two-day event at the farm where 4-H'ers could come and learn how to halter and clip their calves to be shown and judged.
"This is the foundation I built Howling Cow Camp on. We're going to host 10 kids, each pairing up with another camper to work with their calf. We're going to work with the calves prior so they are halter broken. Then we'll go through the progression of how to show an animal," Ives explains.
The camp will be held July 5-16 at the main dairy farm located near the Howling Cow Education Center and Creamery on Dairy Lane Road in Raleigh.
"When you come here for a tour, we don't allow anyone to touch the animals. Having camp was something we could do that could physically get the kids involved with touching an animal and really understanding the ins and outs of the dairy farm and how a dairy farm operates," says Ives.
In addition to learning safety and rules, campers will learn how to identify different cow breeds, as well as proper handling and halter-breaking techniques. They'll also visit and get an inside look at Simply Natural Creamery, a dairy processing operation in Ayden, North Carolina. Campers will also visit a feed mill to learn proper animal nutrition.
Ives says the first week of camp will essentially focus on working with the animals and preparing both the campers and calves for showmanship, which they'll do at the end of camp at the Greensboro District Jr. Dairy Show. Campers will get to show their heifers and get feedback from the judges.

"It really is going to build confidence with these kids," Ives says. "Hopefully we're going to give these kids a broad spectrum of knowledge and potentially spark their interest in coming to NC State down the road."
Kids who are in 4-H and are between 13-17 years old are invited to register for NC State's Howling Cow Camp. Registration is $600. Ives says they one day hope to help alleviate some of the financial burden for underserved youth who are interested in cow camp.
Did we forget to mention campers will get to devour Howling Cow® ice cream at the end of each day?
Support the mission of the Howling Cow Education Center and Creamery by making a gift to the Dairy Farm Enhancement Fund.