Faculty and Staff
NC State Named A 'Bee Campus USA'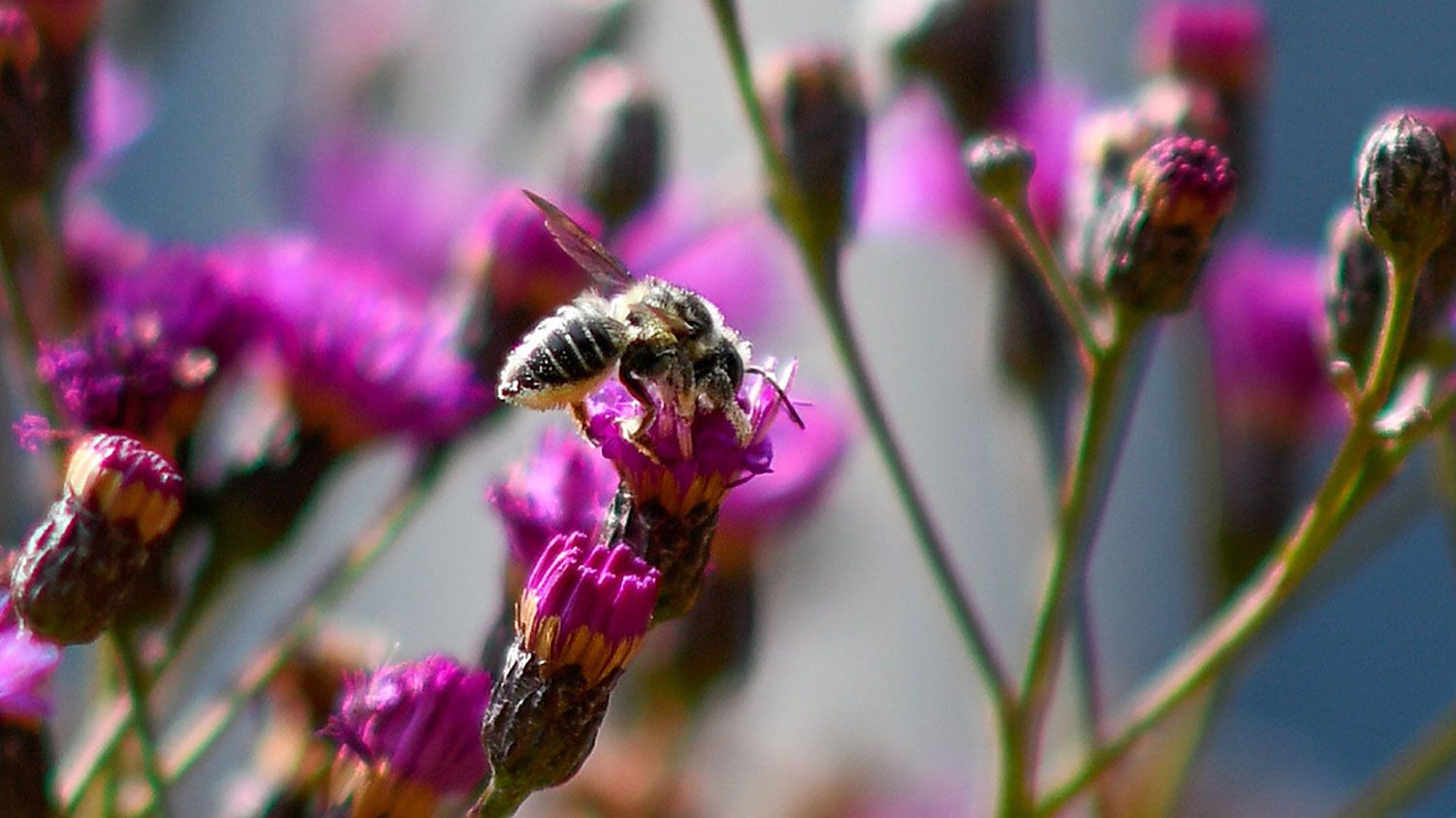 NC State University recently received certification as a Bee Campus USA for its ongoing efforts to conserve pollinator species. NC State joins 114 other campuses designated as Bee Campus USA affiliates by the Xerces Society for Invertebrate Conservation.
"Becoming a Bee Campus means that the university has taken steps to protect [pollinator] species by establishing habitat, addressing pests with fewer pesticides, raising awareness about the importance of biodiversity and more," said student Courtney Smith, who is part of NC State's Bee Campus USA committee. "As a student, it makes me proud to know that my university is doing its part to protect the pollinators that we all depend on."
Research shows that some pollinator populations are on the decline, and university campuses nationwide are seeking to better support pollinator species as Bee Campus USA affiliates. To earn Bee Campus USA designation, NC State commits to:
Establishing a committee of students, faculty and staff to advocate for pollinators
Demonstrating the creation and enhancement of pollinator habitat on campus through efforts such as prioritizing native plants and providing nest sites
Reducing use of pesticides through an integrated pest management plan that expands use of non-chemical pest management practices
Offering university courses that feature education on pollinator conservation
Hosting service-learning projects that enhance pollinator habitats on campus
Displaying signage that raises awareness of pollinator conservation
Promoting its pollinator conservation activities and efforts via a website
The university has a long history of enhancing pollinator habitat through gardens with plants native to North Carolina, an apiary on Centennial Campus and even student-built bee hotels for solitary-nesting bees. Several student organizations are pollinator-focused, and NC State is also home to many pollinator-related labs, courses and research facilities.
"Pollinators are essential for sustaining our natural and agricultural ecosystems. Becoming a Bee Campus USA really recognizes all the great things NC State is doing to support pollinators through education, outreach and habitat creation," said Elsa Youngsteadt, an assistant professor in the Department of Applied Ecology and chairperson of NC State's Bee Campus USA committee.
There are also many ways the campus community can extend support of pollinators off-campus such as using native plants or pollinator-friendly plants in home landscapes. Stay tuned for future campus events focused on practical tips for protecting pollinators.
This post was originally published in Sustainability News.