Morgan Weinberg: Professional Candy Maker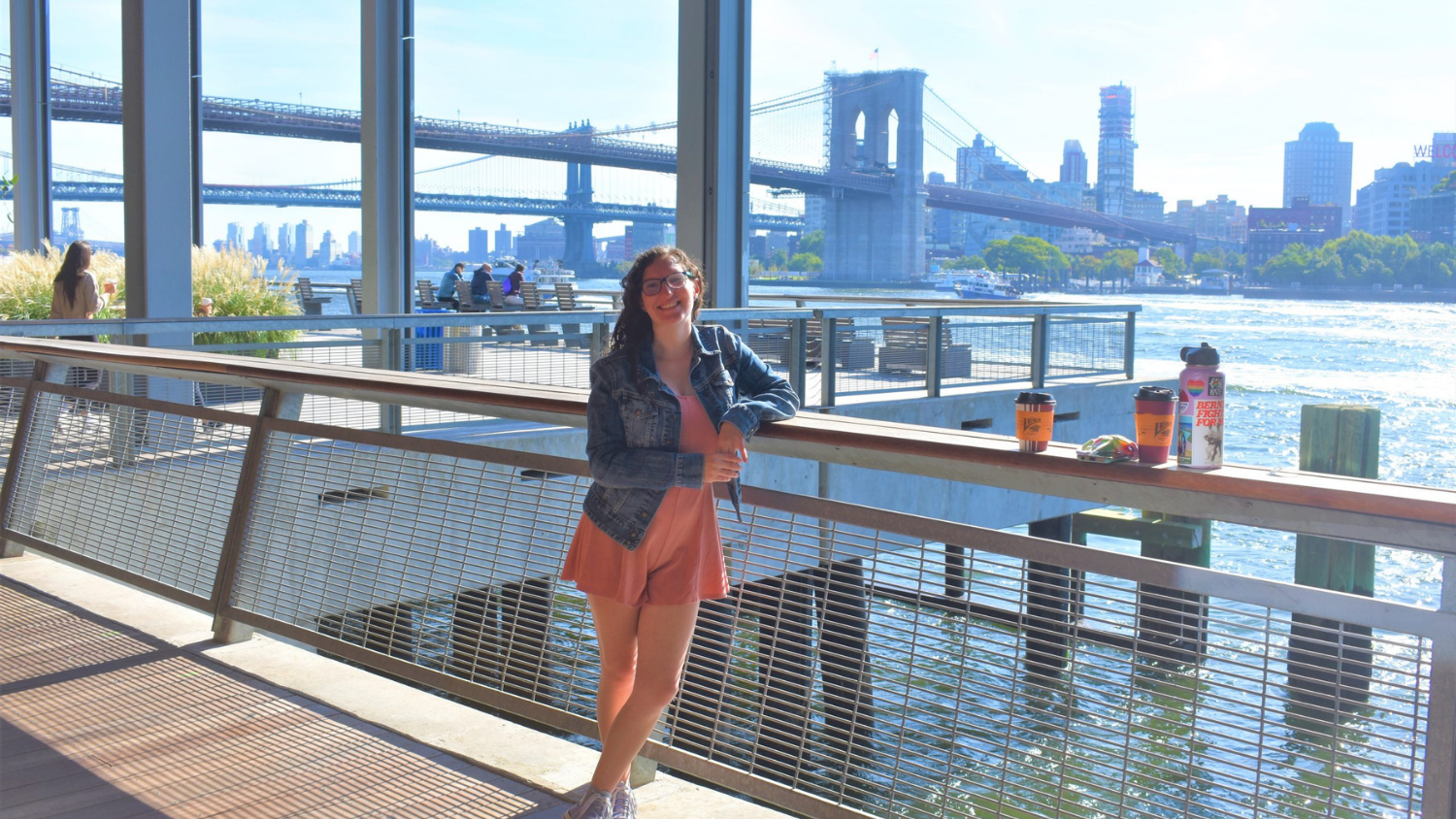 Morgan Weinberg is a senior double majoring in food science and history. The Chicago native has dreams of working in research and development for all of the sugary treats that are so popular this time of year.
Weinberg had the opportunity to explore this passion in the summer of 2021 with an internship at a company called Glanbia Nutritionals. Weinberg's hands-on experience in the lab led her to create sparkles and glitter used in confections across the country.
"Basically, if you go to a confection shop and they have little sparkles or glitter on their treats, I made those products," she says. "The company I developed them at is the one that provides to the U.S."
After being given the responsibility of creating her own blue bubble gum glitter, she realized she found what she loves doing.
"This is the creative aspect of food science, still using the food science, but adding creativity in it," she says. "And it's not staring at numbers all the time. Because as much as I enjoy doing quality control work and running the machine, I wouldn't want to do that every single day."
When Weinberg started her senior capstone project in the fall of 2021, she knew exactly which team she wanted to be assigned to: the one working with candy. Each year, seniors in food science complete a capstone project that consists of a product review in the fall and production in the spring.
"When we were deciding which projects we wanted to do, it was like, I want to do that one. It's candy because there's a lollipop", says Weinberg. The lollipop she was so excited to be working on will consist of only turmeric, honey and black pepper as the three main ingredients.
The class was given eight options to choose from and told to pick their top three, including a project developing a lollipop exclusive to students in the in-person section. She recalls, "I was on the online section, so they paired off with half of the projects for online, half the projects for in person. And I was like, 'No, I want the lollipop. I want to work in confections. I want to have this experience like, please let me do this.' And I got the turmeric lollipop project."
Weinberg's time as an undergrad has taught her that sometimes you have to advocate for yourself, and that's okay. "It was kind of like just a growth and maturity thing of realizing that like nothing's ever handed to me, it's never been handed to me. And if I want something, I'm going to have to fight for it", she says.
As president of the Thomas Jefferson Scholars, vice president of the Food Science club, Chinese club president, a CALS coach last fall, and an employee of an on-campus lab, Weinberg knows what it takes to be successful at NC State and it all starts with introducing yourself.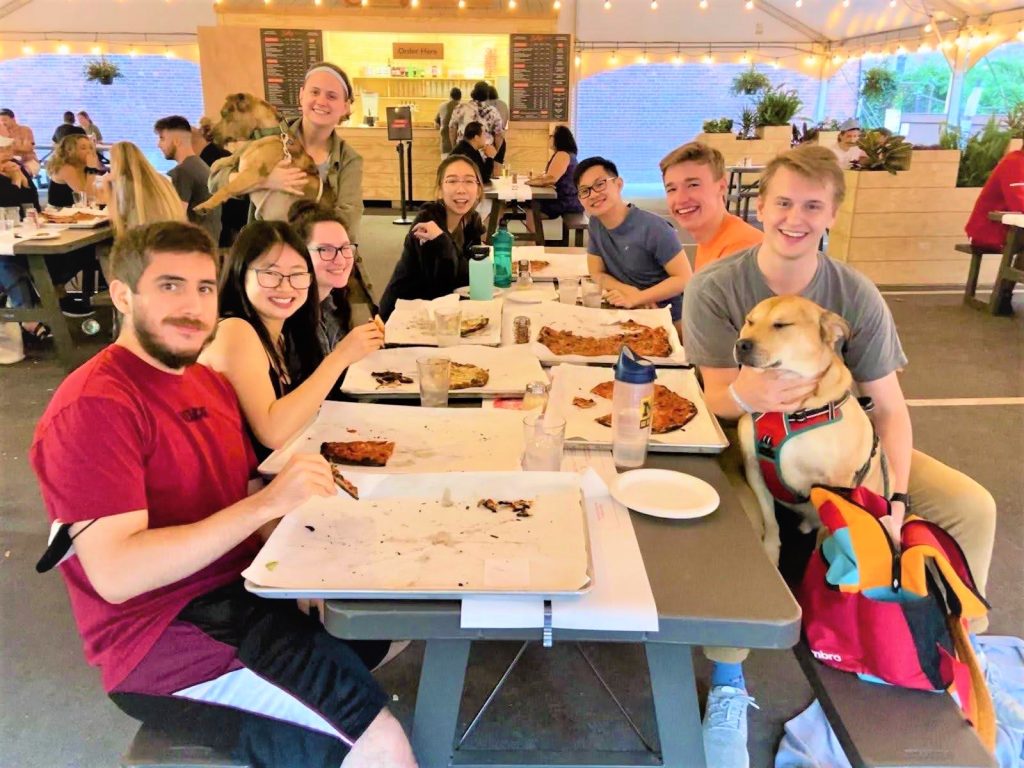 She tells incoming food science students, "Get involved. If you're interested in something, just go do your own research. If someone in the building isn't doing the research you're interested in, go try to do your own. Go learn, go do anything. Use your professors for help and use them to the full capabilities that you can because that's what they're there for. They're there to help you."
Weinberg's favorite memory as a student is the annual ice cream sale at the N.C. State Fair. "I know the amount of work that goes into it because I ran it this year, but it's such a unique opportunity to sell your college ice cream at the State Fair where there's upwards of millions of people showing up. And so it's a lot of work, but it's a lot of fun too." She encourages all food science undergrads to experience this at least once, especially because it's such a great way to meet people.
Weinberg is looking forward to graduation this spring as she sends off some final graduate school applications. She plans to either attend grad school or enter into research and development, but she isn't closing herself off to other opportunities.
"I actually took a food law class last semester and really enjoyed it," says Weinberg. "I had never thought about food lawyers being a thing and I could really see my food science and history degrees pairing nicely together with that."
No matter what exactly she ends up doing after graduation, there is one goal that is non-negotiable: spending time abroad. "Hopefully, one day I'll be able to work in Europe because that's my long-term goal, to work abroad," she shares. "It always has been since I was younger and it will definitely be something I accomplish at some point."
Wherever Weinberg ends up, she will always cherish her time as an NC State student. "I came to visit NC State and as soon as I talked to the history department and the food science department, I was like, these people are super nice," she says. "They're really willing to let me do everything. Not to mention I really loved the campus, especially the bricks."