CALS Weekly
Shoppers, Meat Your Local Farmer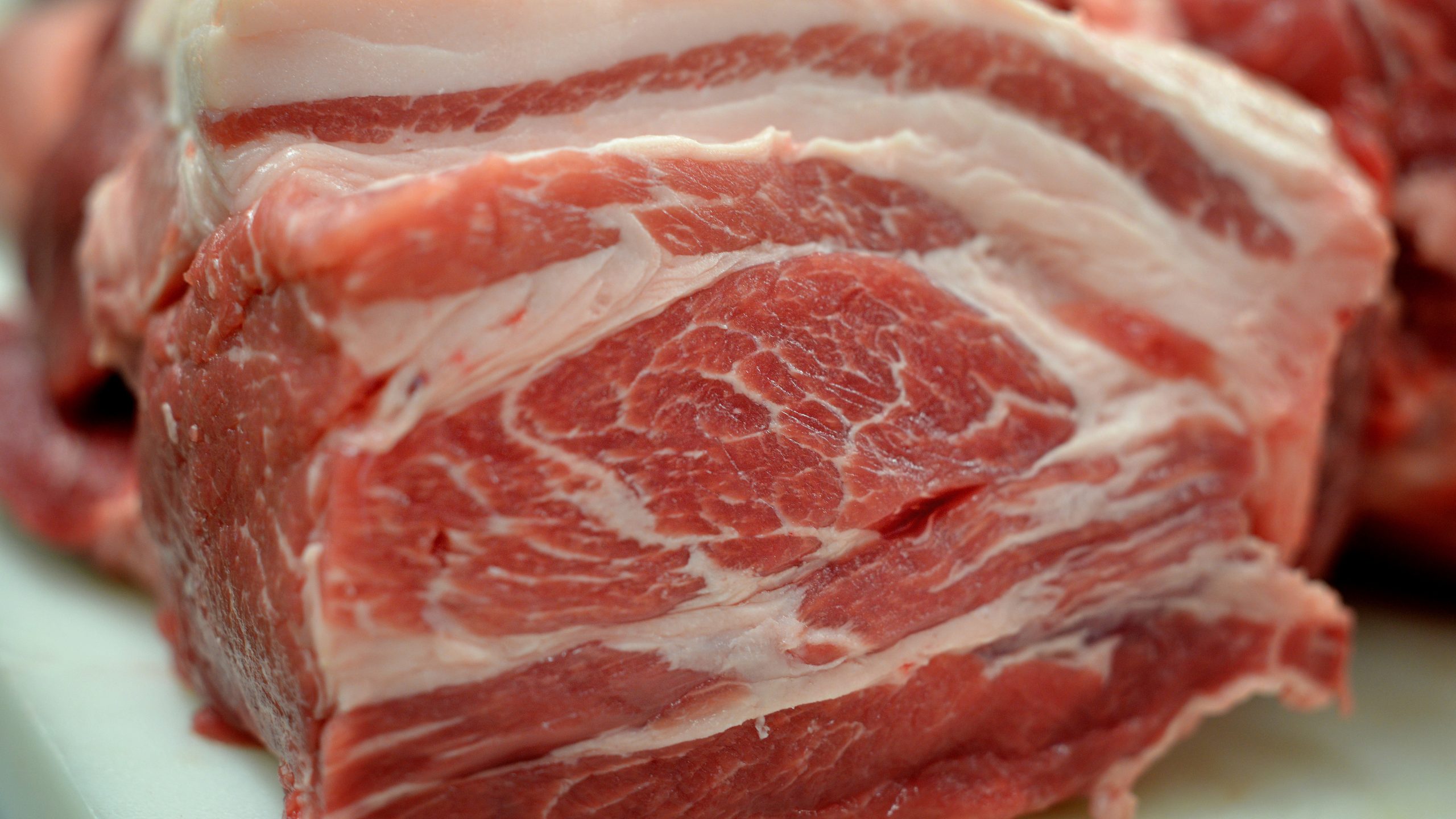 With COVID-19 disrupting shoppers' search for a pound of hamburger and cuts of meat at the grocery store, it was time to introduce North Carolina consumers to local farm sources.
Call it a meat up – one that attracted 6,000 web visits in a single day.
MeatSuite.com, launched in late March, serves up an online directory of farms across the state that sell meat in bulk directly to consumers, from 10-pound boxes of hamburger to whole animals.
The web directory was still in development when coronavirus surfaced in North Carolina. Organizers at NC Choices, a program of the Center for Environmental Farming Systems and N.C. Cooperative Extension, rolled it out early. With the help of agents in the field, they connected with farmers, who created free profiles for their businesses on the site.
"We saw a need to help address the increased demand for meat and higher prices due to COVID-19," says Lee Menius, the NC Choices technical program coordinator who is spearheading the program. "But we hope MeatSuite will create long-lasting customer-farmer connections that continue well after the dust settles with COVID-19."
[pullquote align="right" color="red"]In North Carolina, we have over 1,000 local meat producers.[/pullquote]
Although bulk buying may be new to supermarket customers – it's also commonly called "freezer trade" or selling "freezer beef" – Menius says benefits include financial savings for the customer. By buying in bulk, customers can expect to receive a lower price per pound for significant savings over meat sold by the piece.
"Bulk buying is also more efficient for the farmer than selling cuts by the piece; farmers reduce processing costs, marketing time and overall risk of inventory management, so they can pass those savings onto to their customers," he explains. "Plus, customers get local, delicious meat while supporting the local economy. We think it's a win-win-win."
Farmers are encouraged to provide a variety of price selections, such as whole, half or quarter animals as well as smaller bulk boxes, to make upfront costs more affordable for customers.
Farm Finder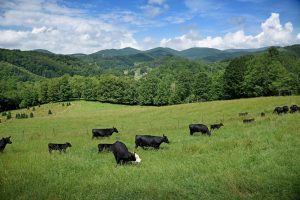 MeatSuite.com visitors can search for farms that sell particular types of meat within 25 to 100 miles of their home ZIP code. In addition to products, listings include information about how animals are raised, which producers have specialty or heritage breeds and which have animal welfare certifications or meet dietary standards. MeatSuite links to farm websites for additional details and purchasing information. A "learn more" section explains commonly used terms and measurements.
A U.S. Department of Agriculture Beginning Farmer and Rancher Development grant funded the web directory for North Carolina. Cornell Cooperative Extension originally developed MeatSuite.com for New York.
"We have been wanting to bring this program to North Carolina for quite some time after learning of its success with farmers in New York," says Sarah Blacklin, NC Choices program director. "In North Carolina, we have over 1,000 local meat producers, so we have more than enough supply for customers wanting to purchase local meat. We're hoping this program helps to make those farmer/shopper connections."
North Carolina farmers have already reported increased sales and new customer connections due to MeatSuite.
"Amazing! We just got our second order from a lady that said she saw the WRAL article, so she logged into MeatSuite and ordered ¼ steer from Smithview Farm," wrote Jim Smith, who raises grass-fed Angus beef in Pittsboro.
"Meat Suite was very easy to get our farm and products registered on. It has helped us to reach customers that we would have otherwise not been able to reach," wrote Stephanie Frisbee of Hopeful Acres Farm and Gardens, which produces pasture-raised Charolais beef cattle in China Grove. "It is a great benefit to the customer during this pandemic time when they are searching for sources of meat. One of the best things is that it is a great marketing tool that is free for the farmer and the customer to use! As a small farmer with no real marketing budget, I am so glad this service is available and that we signed up!"
Getting Started
How can bulk buying save money? How much meat will feed a family? Find out with this bulk buying video from NC Choices.
How much freezer space do you need for a bulk order? NC Choices does the math in this video.
Take a quick tour of MeatSuite.com here.
About the Center for Environmental Farming Systems
CEFS – one of the nation's most important centers for research, extension, and education in sustainable agriculture and community-based food systems — is a partnership of NC State University, N.C. A&T State University and the N.C. Department of Agriculture and Consumer Services.
About Cooperative Extension
N.C. Cooperative Extension serves as a trusted partner for enhancing the quality of life for North Carolinians. NC State University, N.C. A&T State University, the U.S. Department of Agriculture's National Institute of Food and Agriculture (USDA-NIFA), and 101 local governments work together to deliver programs focused on agriculture, food and nutrition, 4-H youth development and more statewide.
Extension Grows Solutions.
[button]Learn more[/button]