Learning Horticulture From 500 Miles Away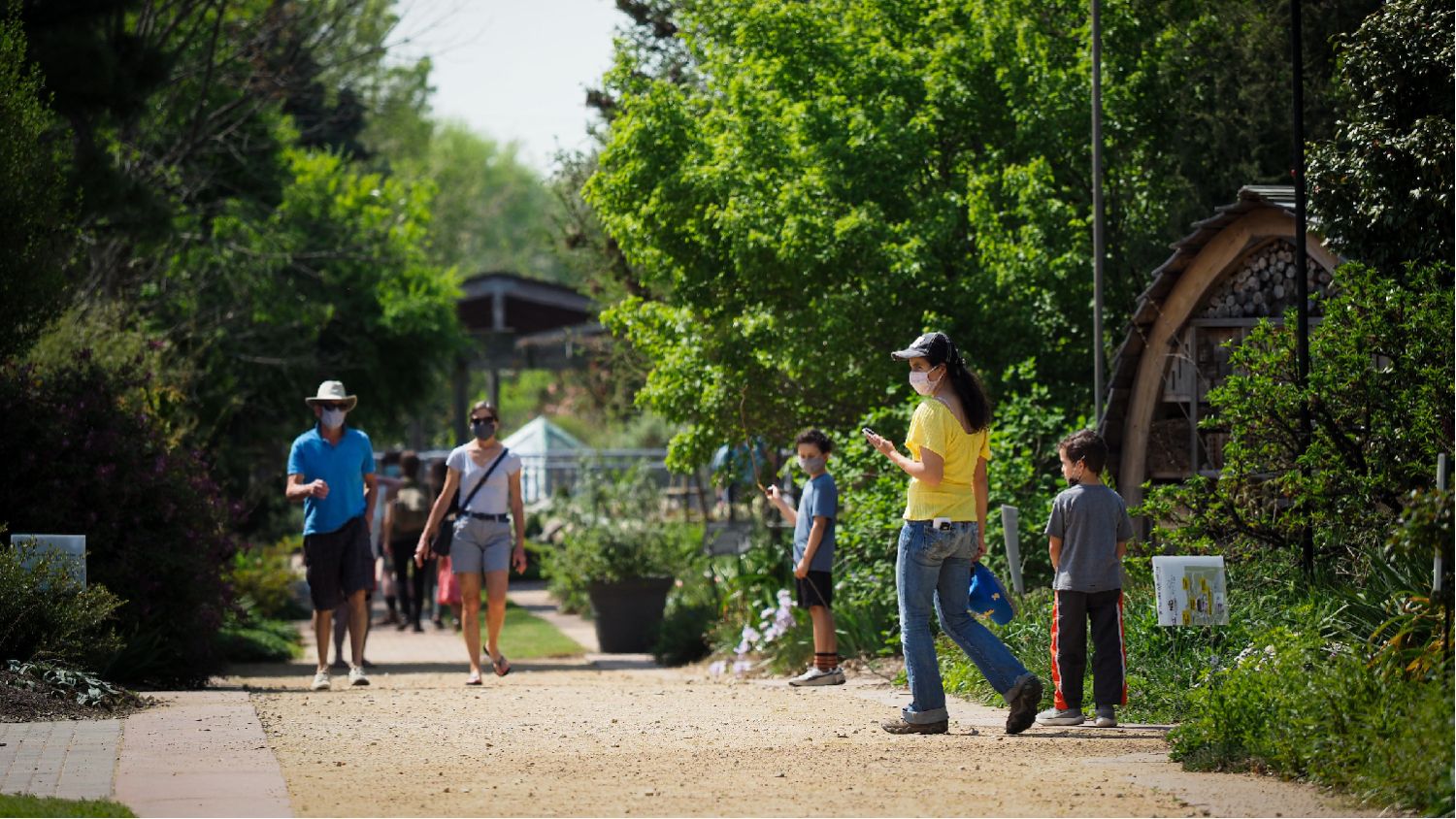 Mikayla Roth not only completed her Master of Horticultural Science degree online, but from five states away! Roth, located in Ithaca, New York, wanted to pursue a career relating to plants and sustainability, and after her partner was accepted to Cornell University, online education seemed to be the right choice for her. 
"I have always loved plants but learned more about the field through some elective courses I took during my undergrad at the University of Minnesota," Roth said. "I was very excited about the field and decided to pursue a degree to hopefully lead to a career relating to plants and sustainability."
Distance education coursework can be overwhelming for many, but Roth offered some tips and tricks that kept her on track. In addition to her online studies, Roth also worked part-time which meant adjusting to a new lifestyle. 
"I found staying on top of work to be the most successful strategy but also the most challenging," Roth said. "It could be difficult sometimes to stay motivated if I got a little behind. My biggest tip would be to find the time of day where you are most productive, and work on the most difficult tasks — or those you want to do the least."
However, none of this was possible for Roth without the support of her faculty. 
"All of the faculty I interacted with were very supportive and ensured that it was a great experience. I was also able to successfully work and study remotely with the help of my advisor, Professor Julie Sherk. She was amazingly helpful. I was her first distance education student, but she did an incredible job of being communicative and supportive, even from 500 miles away!"
In addition to her Master of Horticulture Science degree, Roth also completed her Geographic Information Systems (GIS) certification online at the same time. According to Roth, GIS certification can be helpful when applied to plant-related topics, and some of her classes counted toward both her GIS certificate and Master of Horticultural Science degree. In fact, she was able to use work from one course of study to help her with the other. 
"I incorporated a map I created using my GIS knowledge into my master's project, in which I looked at the locations of some of the rooftop farms I surveyed and related them to local features such as restaurants," Roth said. "Additionally, I was slightly limited on some of the horticulture classes I could take, since I was not on campus for labs and things like that, so it turned out to be a great way to fill up my schedule."
Using her Master of Horticultural Science and the GIS certificate, Roth was able to negotiate for a higher salary at her job that isn't necessarily horticulture-related. Roth hopes this educational experience will result in a higher paying job within the horticultural field someday, too. 
The greatest benefit of online education for Roth was the ability to stay in New York but to still achieve a flexible school schedule from afar. 
"An online program really helped me to pursue further education without disrupting plans that I had already made," Roth said. "I was able to successfully go to a school far away, and the flexibility that came with the online classes allowed me to choose when in my schedule to make time for classes and assignments."
Although distance learning can be scary for those who haven't attempted it, Roth encourages giving it a try.
"Distance education was still time-consuming as any class would be, but I could fit it into my schedule rather than changing everything in my routine," Roth said. "It may not be a perfect fit for everyone as there is a required component of self-motivation needed, but I found it very rewarding and would definitely encourage it!"
Are you interested in pursuing your online master's degree in Horticultural Science? Visit the program page or online.ncsu.edu/programs for a full list of degree and certificate programs.
This post was originally published in DELTA News.