I Am CALS: Bob Patterson's 50 Years On Campus (And Counting)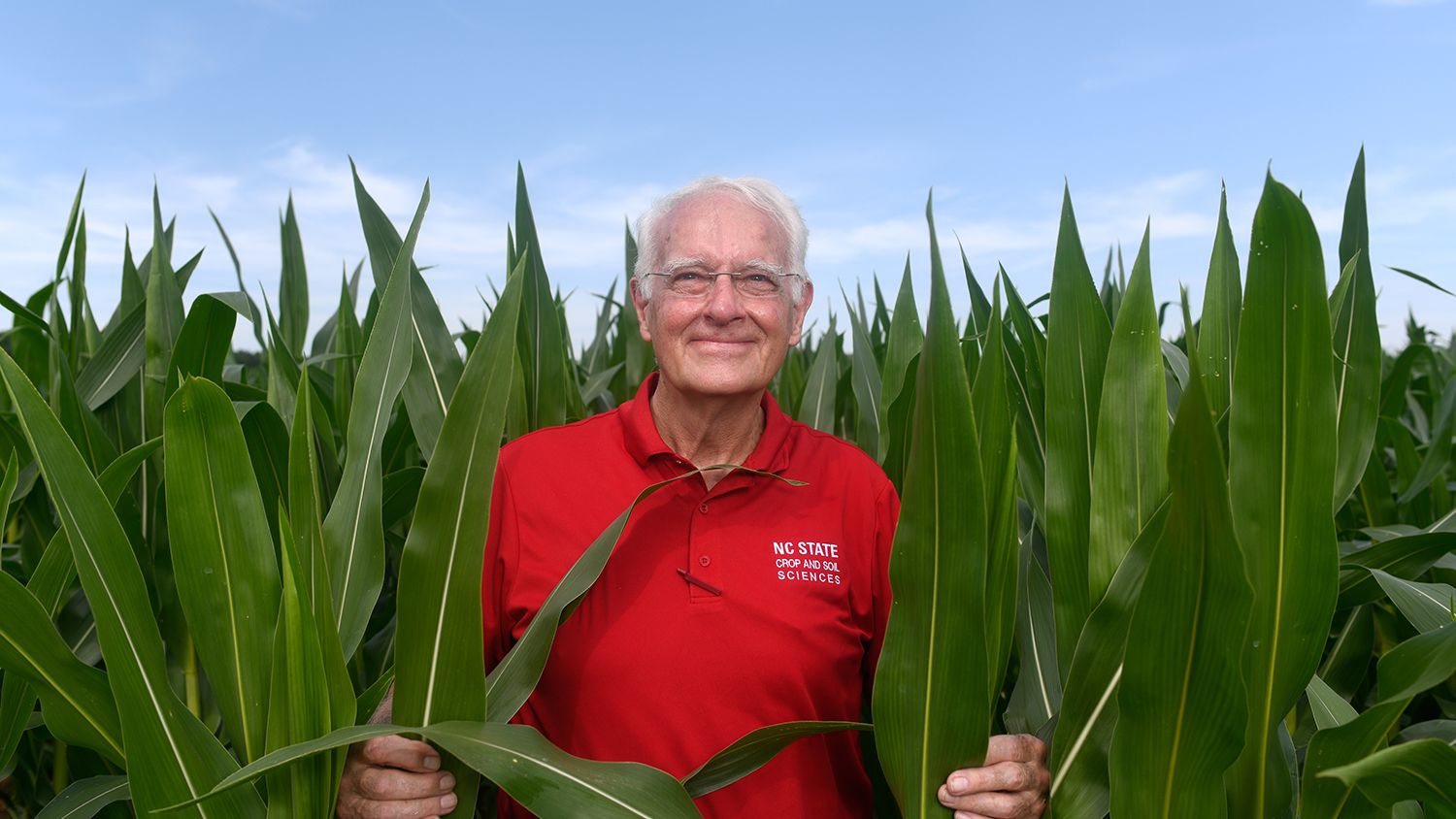 "Listen, class. This is important."
In Bob Patterson's 50 years as a CALS faculty member, he's spoken those words to thousands of students. He's built a reputation for caring about students and for their success. He's inspired students around the world with his passion for agriculture, the Earth and its people.
Patterson is also legendary for going on a tangent or two in his talks. But listen closely – listen to how often he mentions by name the people who've touched his life in ways big and small – and it's easy to see what his tales have in common.
Most come back to empathy, trust and gratitude – values that Patterson holds dear.
On empathy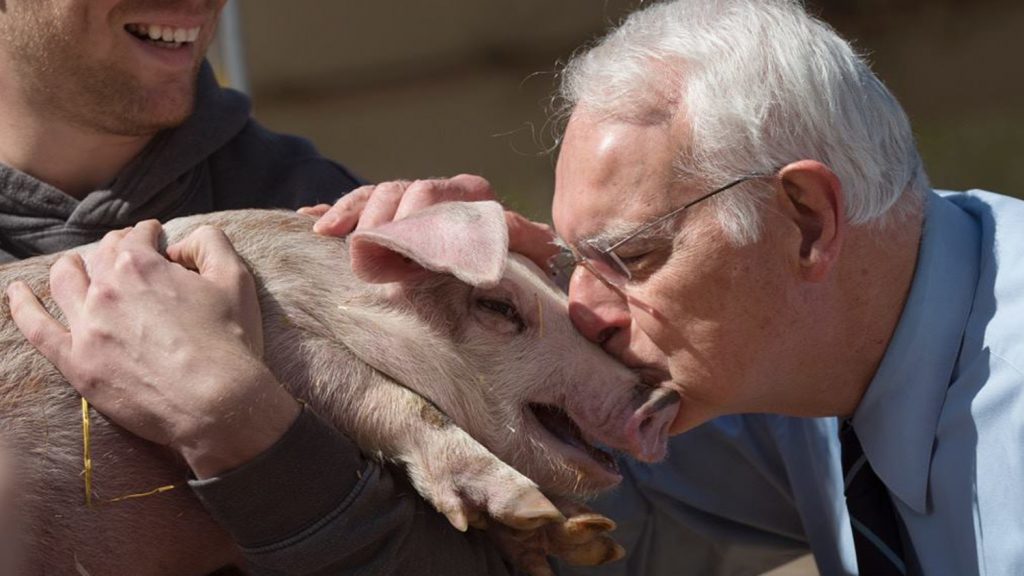 A professor of crop and soil sciences, Patterson's teaching and consulting has taken him around the world, from China to Peru to Hungary, Belgium, Moldova and beyond. One thing he's learned: how important it is to walk through farmers' fields and hear, not just about their challenges, but also their ideas for solutions.
[pullquote color='red' align='left']There are ways we can make a difference, if we build trust.[/pullquote]"I will never forget – I was in a cornfield in the Congo with a person named Medi Kanda. … We walked toward a corn plant, and I could tell that this plant didn't look right.
"I knew what Medi wanted, but I didn't know how to help him. I said to Tom, 'Please tell Medi that here I've come 6,500 miles and I've tried to help, but I don't think I can help with this.'
"Here's what Medi Kanda said: 'It's OK that you cannot solve my problem today. What matters to me is that you're willing to walk in my field and hear about my problem.'
"It has so much to do with empathy," Patterson says. "We've got two ears, two eyes and one mouth for a reason."
On trust
In 1989, Patterson traveled to China and other parts of Asia with Tommy Carter, a U.S. Department of Agriculture soybean breeder who works at NC State. They were seeking drought-tolerant soybeans that might help farmers back in the United States. But first, Carter encouraged Patterson to focus on building relationships.
"What I have to give – it's about … building a decent relationship with partners," Patterson says. "And every now and then, someone from one of these countries will say, 'Do you mind if I come to your country and get a graduate degree?'"
That's what happened with Bakar Tambi, an extension agent Patterson met in northeast Malaysia. Area farmers were growing rice, and Tambi wanted to grow soybeans.
"He asked me if I could help him learn how. … I told him, 'Bakar, we'll be glad to,'" Patterson recalls. "So he … got a graduate degree in the soybean program, and … went back to Malaysia and became very instrumental there, not just in soybeans but in agriculture in general."
"There are ways that we can make a difference, if we build trust," Patterson says. "What I hope I've given to our development partners, and my students, is reason to trust me, as our administrators have trusted me to make academic decisions that I genuinely believe are going to serve our students' and crop producers' best interests.
"Trusting, and having the trust of, faculty, technicians and other staff, and students has meant so much to me."
On gratitude
For Patterson, trust is precious – and he doesn't take it for granted. He says that he feels "a deep sense of gratitude for the trust that's been placed in me."
And that's where he tried to conclude this story, with gratitude for all the people who've touched his life both here and afar. But that can't be the end of the story, because the gratitude doesn't stop there.
[pullquote color='red' align="]We've got two ears and one mouth for a reason.[/pullquote]Each semester, Patterson requires that his students pen a letter of appreciation to someone who is or is like a grandma to them – a person who's made a difference in their lives.
The assignment leaves some of his students puzzled at first, but later – sometimes years later – they come to understand how important such a simple gesture of gratitude can be. Colin Beamer is one of them.
Last May, he sent Patterson an email letting him know how meaningful that letter turned out to be.
"Tonight, I learned my grandmother … was referred to hospice after a decline in health," Beamer wrote. "Despite her state, one of the things she said to me last I saw her was that she had received the letter. And the light in her eyes spoke more words than I could ever expect her to say aloud.
"So among your many lessons, and thousands and thousands of students in your decades of service to our community, this letter, those simple words, are there in her mind.
"I trust you receive this thanks often. It matters. Thank you for all you do."
Listen, class. This, indeed, is important.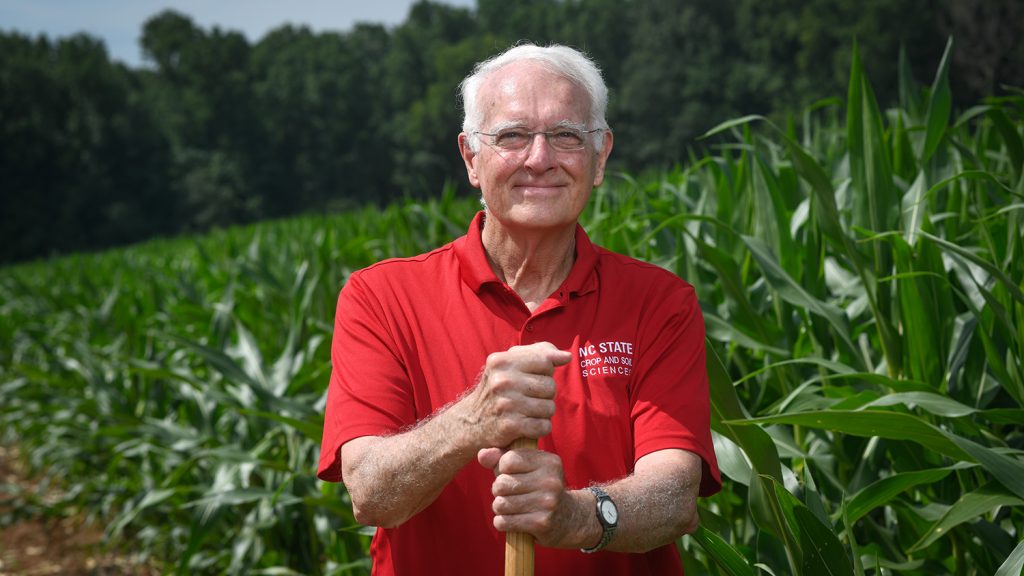 Bob By The Numbers
1939: Born in Statesville, North Carolina
1957:

Became a freshman in soil science at NC State University, where he earned his bachelor's and master's degrees. (He then went to Cornell University for a Ph.D. in agronomy.)

136+: Graduate students who counted Bob as their chair or member of their advisory committee
66+: Research and teaching awards

– several of them national honors. He has won the Agricultural Institute Club's Outstanding Faculty Award seven times, the Agronomy Club's Outstanding Instructor Award four times and the Master of Liberal Studies' Outstanding Teacher Award twice.
The Bob Fan Club
Twitter says…
"I would often come by his office and get his advice on my future, and he always made me feel so empowered." — Brandon Stokes
"Bob is the perfect professor, with … the motivation to always inspire his students and a heart for not only agriculture but for any human being who crosses his path." – John Ross

"I can't think of a kinder or more thoughtful professor." — Meredith Bullard
Facebook says…
"Have known him since he was a graduate student. One of NCSU's most dedicated professors." — Marie Holt

"Dr. Robert Preston Patterson has not changed a bit since he taught me in 1971-1973." — Haywood Fowler

"So dedicated to his students and such a great teacher…NC State is blessed to have him!" — Pamela Warrick
Bob Over Time
1968: Joined NC State's faculty as a professor of crop science
1972: Established NC State's Crop Science Teaching Garden (One of Patterson's favorite teaching activities is allowing students who've never planted a seed to experience what it is like to grow a food crop.)
1981: Was named an alumni distinguished undergraduate professor at NC State
1995: Awarded Fulbright Scholarship to teach crop physiology and crop-water relations at Humboldt University in Berlin (He still travels to Germany each summer to teach there.)
2004: Wins the UNC Board of Governors' Award for Excellence in Teaching
2005: Bob Patterson Fan Club established on Facebook
2008: Launches World Population and Food Prospects course at the Prague Institute in the Czech Republic, part of an NC State summer study abroad program
More Bob Fans
"He is the consummate educator, always learning and sharing his knowledge of global food and agriculture systems with students from all areas of our great university." – Chancellor Randy Woodson
"He is a legend. He has won virtually every teaching award that the university can offer. He is, without any question, one of the very top, very best professors at NC State." — Tom Stafford, former vice chancellor for student affairs
"Dr. Patterson's contributions to student lives at NC State are unparalleled. I can't count the number of students who have told me, unbidden, how his classes and conversations with him have changed their lives." – Dean Jeff Braden, College of Humanities and Social Sciences