Grad Student Profile: Lily Kile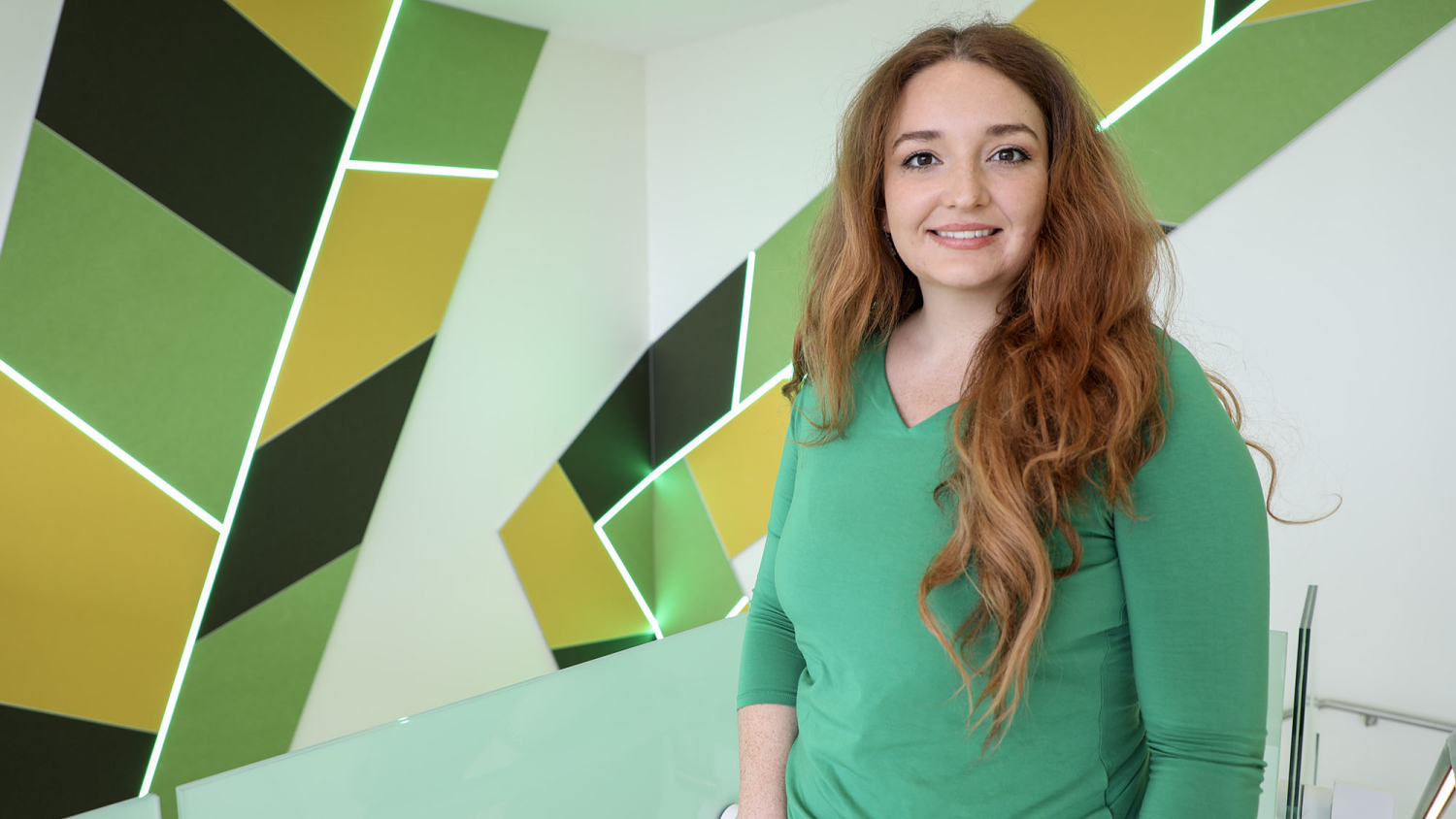 Lily Kile, currently a Ph.D. student in the department of crop and soil sciences and a Goodnight doctoral fellow, worked on her M.S. in soil science at NC State, focusing on sweet potato production.
Originally from Murfreesboro, TN, she obtained her B.S. from Pennsylvania State University in plant sciences with a minor in environmental soil sciences and a minor in agronomy. Lily completed her undergraduate thesis as a Schreyer Honors Scholar in hydroponic cucumber production. While at Penn State, she was a member of the Woodsmen Team and competed in timber sport competitions.
In Pennsylvania, she worked on a Christmas tree farm, where she developed a love for plant and soil relations. She obtained her certificate in Foundations in Counseling at the University of the Nations in Kailua-Kona, Hawaii. Lily spent a year traveling to facilitate group counseling sessions with refugees in Germany and Greece.
Tell us about your journey to graduate school and what led you to NC State.
I always knew I wanted to pursue a graduate degree. I began my academic journey at Pennsylvania State University, studying plant and soil sciences. I was fascinated by much of the research being conducted in my field. Soil and crops have been studied since mankind started farming, yet I noticed that there is still so much that we don't understand about the complexity of soil and soil processes. I started to notice that many of those exciting research studies were being published out of NC State. At the time, I thought it was the kind of institution I wanted to be a part of! I reached out to the crop and soil sciences department and began my master's work in nutrient dynamics in sweet potato production. This further fostered my passion for soil research, so I continued to pursue my Ph.D. here in soil science.
Tell us about your research and/or teaching experience.
I am trying to understand plant mechanisms for taking up phosphorus in the soil. This is valuable research because phosphorus is a limited resource. Many speculate that our phosphorus reserves will deplete if we do not enact sustainable practices to recapture them. My research looks at tackling the soil side of this issue. If we can understand how plant genetics can influence phosphorus uptake, we can increase our efficiency in the crops we grow to feed the world.
How has the Graduate School and/or NC State helped you with your professional development?
NC State has been an instrumental part of my journey. One such reason is my advisor, Dr. Luke Gatiboni, is one of the world's foremost experts on soil fertility. Learning from him is an opportunity that I could not have received anywhere else in the world, and I am so grateful to NC State for creating that opportunity for my development by bringing the best faculty here.
Another way that NC State has been an instrumental part of my journey is through The Graduate School. I have found that The Graduate School is serious about advocating for student success. I have seen this in the 3MT competition. Last fall, I competed in the competition. The Graduate School went above and beyond to make this event successful. There were distinguished judges and audience members. There were also coaches who helped advise the finalists participating. I was excited to see just how much The Graduate School can do for us students.
What advice do you have for new or current graduate students?
I recommend practicing appreciation for each stage of life. Different seasons of life provide various opportunities for fond memories, relationships, and personal growth. For many of us, it is easy to get overwhelmed by the stresses of life and let great things pass us by. But there are many parts of graduate school that you may one day look back on fondly or realize how well challenges have strengthened you. I encourage you to practice appreciating the little things unique to this season of your life.
What does being an NC State graduate student mean to you?
Being an NC State graduate student means I am a part of an institution that is much greater than one individual. It means that I am a part of an institution actively answering pertinent research questions and problems from many essential fields of study.
Fun fact about yourself.
I love to travel and try new things. I have been to 13 different countries and hope to explore many more. I love adventure and outdoor sports. I enjoy rafting, kayaking, weight lifting, camping, timber sports, and many other activities that allow me to get outside and move.
Finish this sentence "With my NC State graduate education; I plan to…"
…help answer some of the great mysteries about the creation of our earth.
This post was originally published in The Graduate School News.