Goodwin Wins Holladay Medal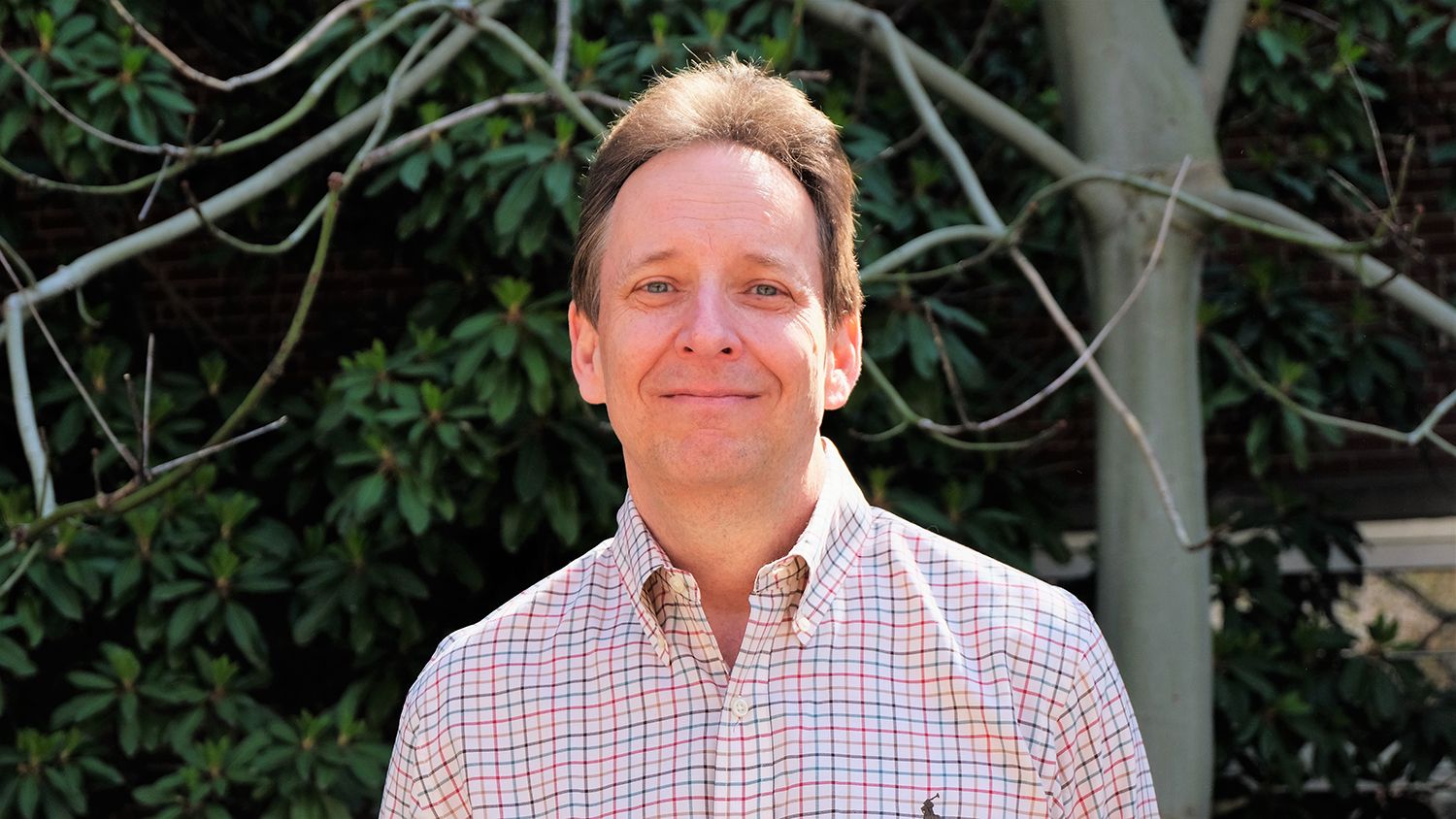 A world-renowned agricultural economist in the College of Agriculture and Life Sciences' Department of Agricultural and Resource Economics has been awarded NC State University's highest honor for faculty achievement.
Barry K. Goodwin received the Alexander Quarles Holladay Medal for Excellence during the annual Celebration of Faculty Excellence on May 1.
Others from the College of Agriculture and Life Sciences who were honored include Julieta Sherk, for her Fulbright Scholar Award, and Rodolphe Barrangou, for a National Academy of Sciences Prize in Food and Agriculture Sciences.
Goodwin is a prodigious researcher, widely cited for the 138 peer-reviewed publications he's written on a range of topics – from risk management and agricultural policy analysis to international trade and econometrics. In supporting Goodwin's nomination for the award, Keith Collins, the U.S. Department of Agriculture's chief economist, noted Goodwin's influence on agricultural policy.
"I know first-hand that his work has provided federal policy officials information for regulatory and policy decisions," Collins said. "The board (of the Federal Crop Insurance Corp.) has made decisions affecting many hundreds of millions of dollars in insured liability based on Dr. Goodwin's analysis."
Goodwin has also been a dedicated teacher and mentor. As former student Lisa House, now a faculty member at the University of Florida, noted, "Barry understands that training graduate students is not just aiding them in writing a dissertation but helping them experience many different facets of professional life."
Goodwin has been on the NC State faculty for 22 years. He has also served at The Ohio State University and Kansas State.
Now a William Neal Reynolds Distinguished Professor and Graduate Alumni Distinguished Professor in CALS, Goodwin also holds a faculty appointment with the Poole College of Management's Department of Economics.
He earned his bachelor's degree from Troy State University, master's from Mississippi State, and Ph.D. from NC State.