News and Events
From Brickyard to Barnyard: Ag Awareness Week Returns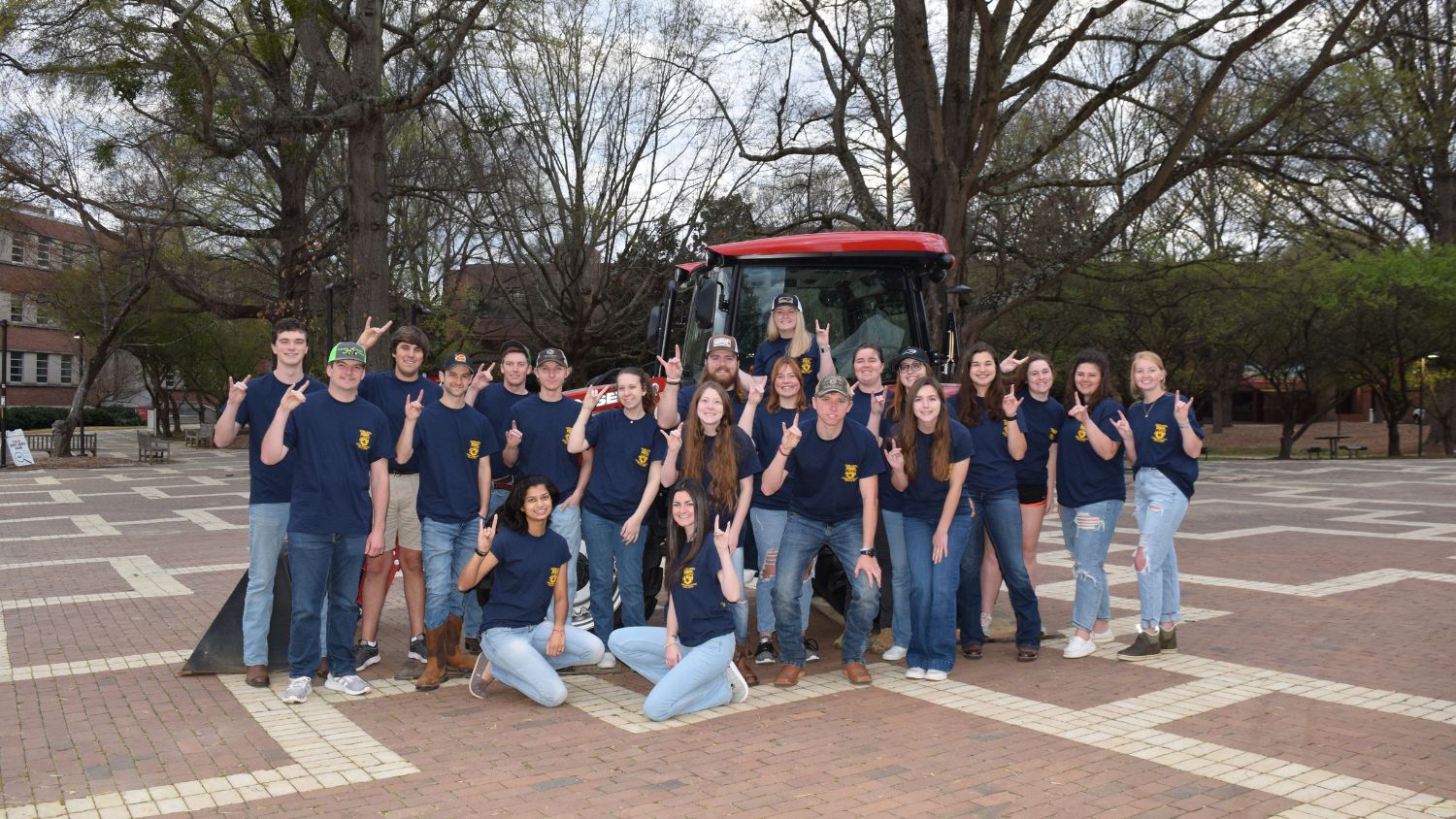 The Brickyard, one of NC State's most iconic locations on campus, is usually filled with students rushing to class, but during Ag Awareness Week, it has some four-legged visitors.
North Carolina State University's agricultural honors fraternity, Alpha Zeta, is hosting Ag Awareness Week on the Brickyard from March 20-23. Agriculture is an important pillar of NC State's history, and Ag Awareness Week is an opportunity to highlight its continued importance to NC State students, faculty and staff.
"Agriculture benefits our everyday lives and impacts every single person immensely, and it should be recognized," says Anna Stover, a senior studying animal science and Alpha Zeta's Ag Awareness Week co-chair.
Ag Awareness Week showcases the many aspects of agriculture. Cattle, sheep, goats, pigs and chicken on the Brickyard will give participants a glimpse into raising livestock. Visitors can see crops and a tractor and talk with members of agriculture-related clubs and companies during a club expo from 10 a.m.-4 p.m.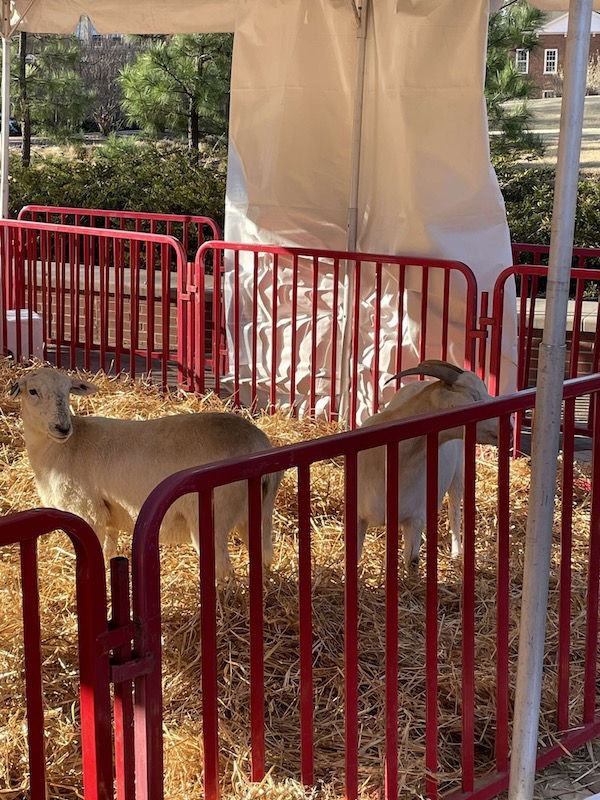 Alpha Zeta is excited that Mountaire Farms will sponsor the event. "Their contributions will no doubt contribute to the success of Ag Awareness Week," says Jacob Hinson, Alpha Zeta's Ag Awareness Week co-chair and NC State student studying poultry science and animal science.
A silent auction will be held throughout the week, with proceeds benefiting the Inter-Faith Food Shuttle, a nonprofit that distributes food to people struggling with hunger and provides programs to teach culinary skills, gardening and healthy cooking on a budget. Along with the silent auction, special events are scheduled each day.
Monday: Ag Olympics – To kick off the week, professors and agriculture leaders will compete in an Olympics. This event will begin at noon on the Brickyard.
Tuesday: Ag Forum, "Can We 'Meat' in the Middle"- This year's Ag Forum topic will focus on the differences between animal-based and alternative meat products, the reason behind recent trends and the impact on the meat industry. Industry professionals with different perspectives will discuss the topic and answer questions. The event will be held at 5 p.m. in room 1404 in Williams Hall.
Wednesday: Ag Trivia – Alpha Zeta wants everyone to learn more about agriculture. This event will allow participants to bring a group of friends or meet new people to create a team and compete in a trivia game full of agricultural facts. The event will begin at 6 p.m. in room 104 in Mary Anne Fox Laboratories.
Thursday: Mr. and Mrs. Ag Pageant – The pageant consists of three categories: farm attire, business attire and entertainment. All students are welcome to participate. The winner will win an Ag Awareness Week merchandise item of their choice and a custom sash. The registration deadline to participate is noon on the event day. The pageant will begin at 6 p.m. on the Brickyard. Register now.
Alpha Zeta works hard to make this event a success. "We use every fundraising event we have as a fraternity to secure the funds for this event," says Stover. Alpha Zeta begins setting up the Sunday before the event. Once the event begins, members are on the Brickyard 24 hours a day until the event concludes on March 23.
The event is open to anyone. For more updates on Ag Awareness Week, follow Alpha Zeta on Instagram @alphazeta.ncstate and on Facebook at North Carolina Chapter of Alpha Zeta.