Faculty Focus: Alex Graves Leads CALS Efforts for Diversity, Inclusion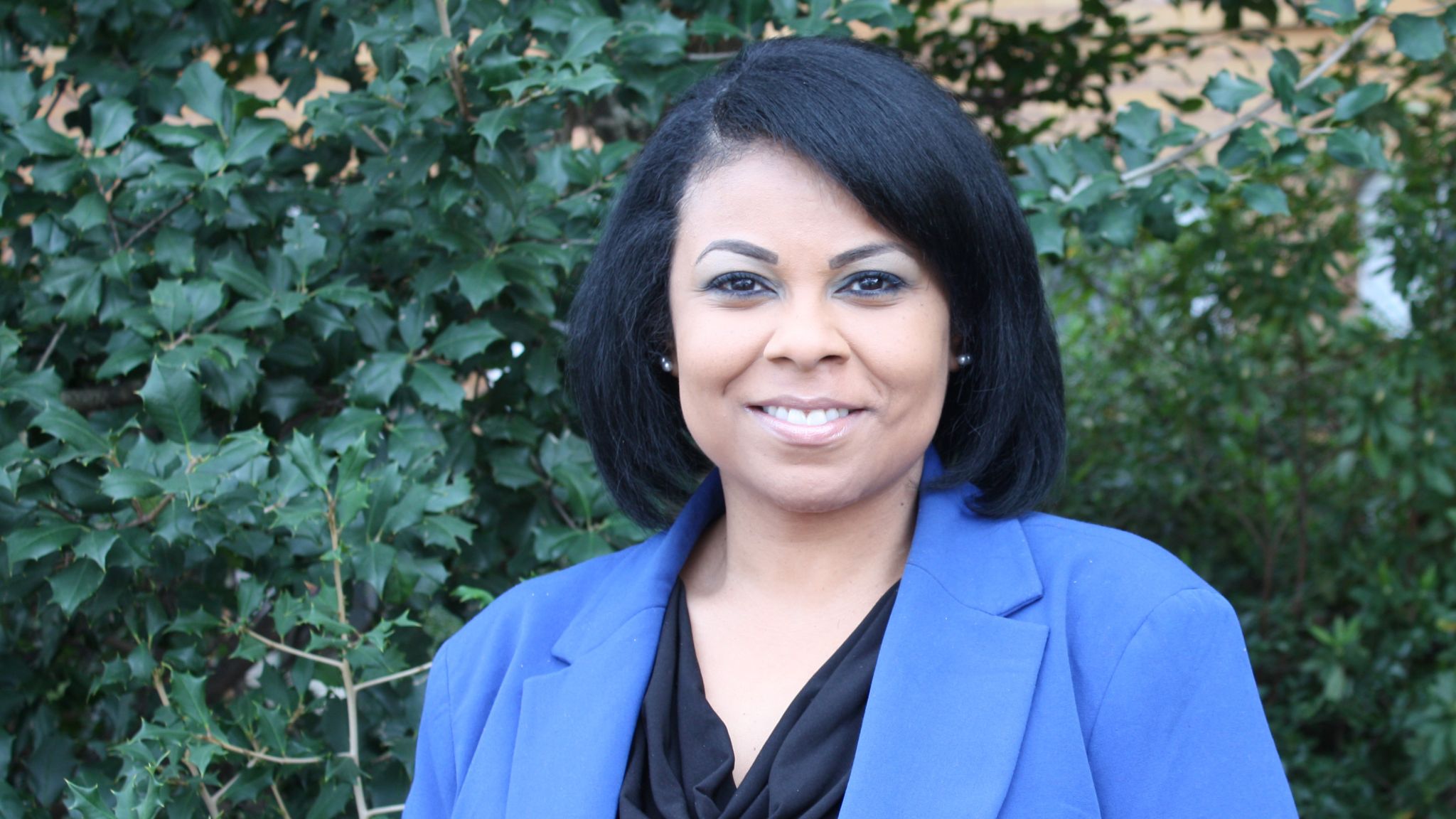 As a teenager coming to NC State University year after year for cheerleading camp, Alexandria Graves never imagined that one day she'd be a faculty member. Indeed, when the Yanceyville native entered Winston-Salem State University as an undergraduate, she thought she'd work in medicine.
But through the twists and turns of time, Graves has, indeed, found herself back at NC State, drawing on her experiences as a minority faculty member and graduate student as she helps guide the College of Agriculture and Life Sciences' efforts to create a diverse and inclusive environment. The associate professor of soil and environmental microbiology also serves as interim director of CALS' Office of Diversity Affairs.
Graves holds a bachelor's degree in biology from Winston-Salem State as well as master's and doctoral degrees from Virginia Tech. She was a post-doctoral researcher at Texas A&M before she returned to her home state to join CALS' faculty in 2005.
How did you come to work on issues related to diversity?
During pursuit of my higher education and throughout my career, diversity and inclusion work have always been intrinsically woven into my activities.
As a soil and environmental microbiology major during graduate school at Virginia Tech, I was frequently reminded about the lack of gender and racial diversity in agriculture and life sciences. There were no other African-Americans in the Ph.D. program in Crop and Soil Environmental Sciences and just a few other women. In 2003 I became the first African-American woman to earn a doctorate from the department.
Issues of fairness, respect and inclusion became very important to me as I begin to observe my fellow peers of various identities face stigmas, micro- and macro-aggressions that sometimes negatively impacted their success as graduate students.
I'm driven by a desire to effect real systemic change, to see diversity and inclusion continue to improve in CALS. One aspect of creating change in our college is to retain and recruit students from diverse backgrounds. This change begins with building interest and confidence in students from diverse backgrounds.
Thus, it's important for me to share my passion and love for my career in academia as a soil and environmental microbiologist. As a faculty member I've engaged in numerous middle school and high school outreach activities and mentored NC State and neighboring college students from diverse backgrounds.
My work is driven by my values, and I realize that the challenges that I've faced personally, academically and professionally have developed a magnetic force within me that continues to get stronger. This force helps to maintain my personal mission and vision to share diverse and inclusive dialogues. We can't make our campuses inclusive if we don't discuss the discourse that occurs in the academy. To cultivate such an environment, we all have to develop cultural competence that provides all with an opportunity to perform their best work and have their skills and talents, appreciated and recognized.
One of CALS' Strategic Plan goals is to "exhibit an inclusive and diverse environment." Why is this so important?
Dean Richard Linton views an inclusive and diverse environment in CALS as a powerful approach toward improving our capacity to achieve our core research, education and extension missions. We need all of our faculty, staff, and students at their full potential to achieve our core missions.
The agricultural industry is immensely important to humanity's ability to survive and thrive. As our state and nation become increasingly diverse, it is critical for all of us to communicate efficiently and engage cross-culturally with respect. Moreover, as a more integrated society, our environmental and social problems have become global in nature. Considering the societal trend of increasing diversity, these demographic shifts influence the expectations of what communities and industry expect from CALS.
Furthermore, diversity, collaborative teams and multiple perspectives enhance research, problem-solving and project outcomes. It is vital that we ask appropriate questions, analyze the data from several different angles and develop dynamic solutions. Ultimately, diversity, inclusion and collaboration enhance scientific, outreach and academic progress and contribute to stronger communities within our college. Diverse perspectives enrich our entire community, and diverse minds increase our success for solving agricultural, environmental and social problems.
How is the Office of Diversity Affairs working to help the college achieve this goal?
The Office of Diversity Affairs seeks to reap the benefits of diversity and inclusion and minimize the challenges by creating programmatic opportunities for the CALS community to understand, value and appreciate differences while also recognizing the many shared identities among us.
Diversity and inclusion efforts are incomplete without addressing the climate our campus. This means addressing attitude and respect; and a healthy climate is determined by the quality of community interactions.
We need to continue in our efforts to overcome the challenges associated with exclusion, isolation, alienation and racism. We promote programs and activities that serve as tools for improving climate, such as workshops and dialogue series that help us to recognize that biases, attitudes and other experiences unrelated to the qualifications, contributions and personalities of our peers impact our interactions.
Change doesn't happen overnight. It takes courage. All of us have to demonstrate courage and open-mindedness, ask ourselves the tough questions and have a desire to continually assess interpersonal engagement with others.
How can faculty and staff members be involved in creating an inclusive and diverse environment?
Faculty and staff have an important role in creating students' sense of belonging on a campus. Students get a sense of just how inclusive and welcoming the campus community is from faculty and staff. Furthermore, when issues arise, validating experiences of students can help reinforce self-worth and value that help students endure and continue their college experience despite micro-aggressions and attacks on their identity.
What's your favorite part of your job?
I love it when people get it. I find it exciting and gratifying to participate in the experiences of the CALS community (students, faculty, and staff) as they gain their individual vision and voice in diversity, equity and inclusion. We typically recognize the importance of increasing our awareness about the challenges various members of our community face. However, I enjoy being a part of incorporating this knowledge into how we change the way we engage, because we move beyond mere politeness to a genuinely inclusive organizational culture.
Anything else you'd like to add?
I've learned a lot about my strengths and some areas that I need to improve. I've become a bit more of an open book about some of the areas that I need to improve, such as some of the professional areas that I'm working on to develop into a more impactful leader or acknowledging that I'm still learning the appropriate language to use when addressing people with specific identities. I believe it is important for me to share my imperfections to let everyone know that we are all in this together. There is no judgment here.