Alumni and Friends
CALS Alumnus Shifts Career to Food Innovation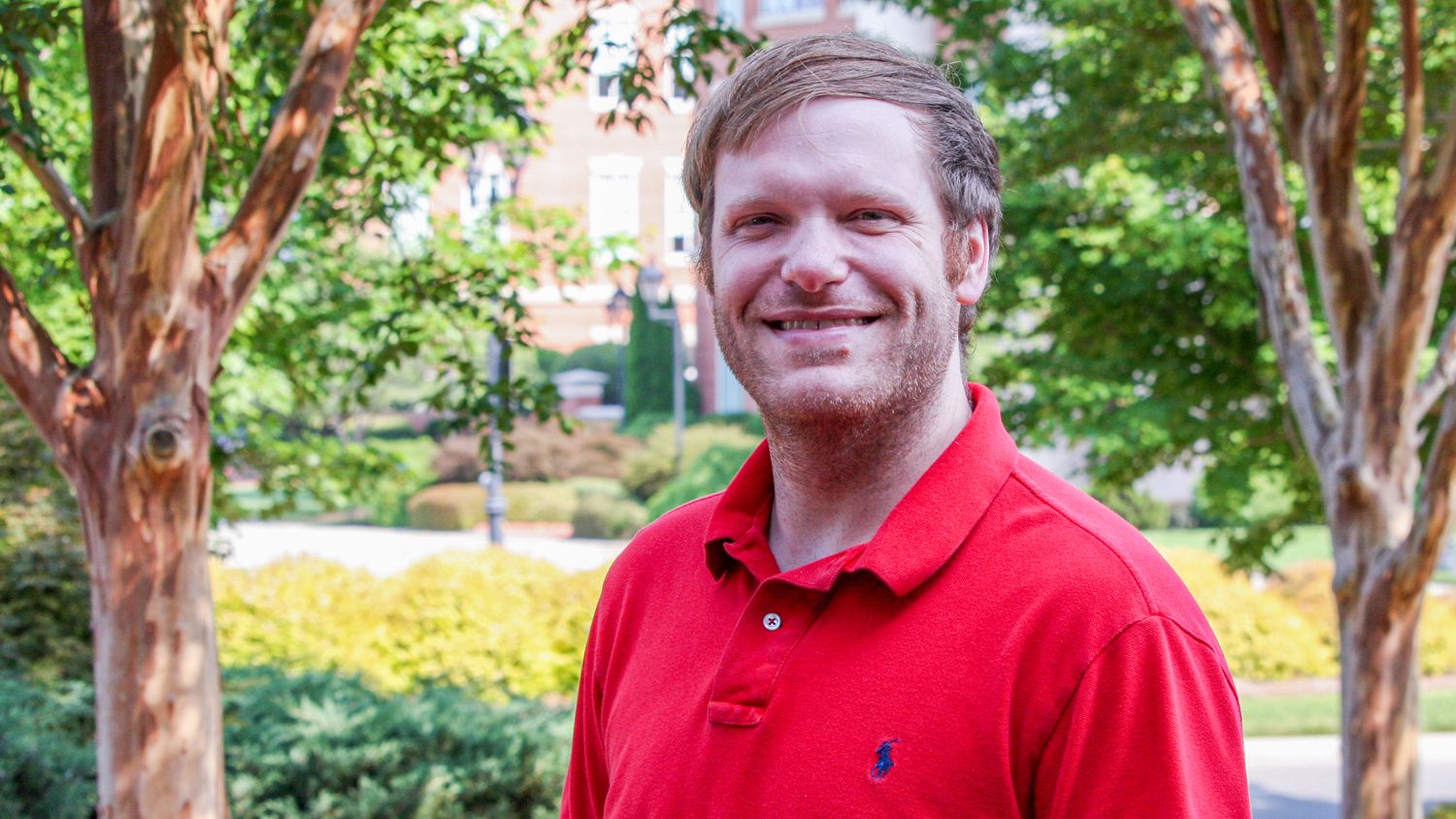 Joseph Hildebrand has already had a robust career spanning across two different industries: the fields of pharmaceuticals and food science.
Before Hildebrand became enmeshed in the world of food science, he was a part of the pharmaceutical industry in North Carolina. Hildebrand's first job came as a fermentation scientist for Wyeth, the former pharmaceutical company that was acquired by Pfizer. In this position, Hildebrand's work focused on process optimization and creating clinical trial material for the company's products.
After working at Pfizer for a year, Hildebrand transitioned to Cree, the LED lights and semiconductor manufacturing company based in Durham. It did not take long for management at Cree to notice Hildebrand's work ethic as he was promoted to shift lead shortly after his arrival making him the youngest team leader in the company's R&D department.
While at Cree, Hildebrand's shift into the food science world was just beginning. It started with befriending someone on the team who was enrolled in NC State's food science master's program. The working relationship between the two gave Hildebrand insights into the industry that eventually guided his decision to become a part of it.
In the summer of 2012, Hildebrand applied to that same program and was accepted into it. Hildebrand was no stranger to NC State, however, as this was where he earned his undergraduate degree in biochemistry. The two years as a graduate student provided him with a wealth of experience to prepare for jobs in the food science industry.
For the bulk of his graduate school tenure, Hildebrand worked as an associate research brewer with Dr. John D. Sheppard from the Department of Food, Bioprocessing, and Nutrition Sciences at the Schaub Hall brewery.
Hildebrand also credits a great deal of his success in the food science industry to the valuable experiences provided by the food science club which he presided over in 2013.
"The meetings are just about every week and the majority of them feature speakers from different companies that explain what their company does and discuss the company culture, it serves as a recruiting tool that companies use. They come for the well-known food science program and, both historically and recently, the types and caliber of students that the program produces. It was actually my second food science club meeting after I joined where I heard that PepsiCo was interviewing for internships. So I applied, I was selected and they came and did interviews on campus."
This internship at PepsiCo would serve as Hildebrand's introduction into the food science industry. After spending two summers with the company as a research and development intern, the company offered Hildebrand a full-time position following his graduation.
It didn't take long for Hildebrand to leave an impact at PepsiCo. One of the last projects Hildebrand worked on was the creation of the Pure Leaf Cold Brew Tea line. His part in the work for this product earned him and his team the prestigious Food and Beverage Innovation Award from the National Restaurant Association in 2020. The annual award is given to the year's most delicious, unique and exciting food and beverage products.
Hildebrand now works at the recently constructed North Carolina Food Innovation Lab (NCFIL) in Kannapolis. The NCFIL serves as a laboratory for facilitating cutting edge research for food scientists and partners across the state to get their products on the market.
Just as he had discovered for himself through his time in both the food science and pharmaceutical industries, Hildebrand advises students to build their networks for successful careers.
"When I was an undergrad, I was not that great at building relationships with my professors, but that's something I definitely worked on while I was a graduate student," Hildebrand said. "And just the wealth of expertise that your professors and colleagues have that you can learn from. I saw this position become available for NCFIL, so I called K.P. Sandeep, who is now the department head for Food Science at NC State, and chatted with him about the position."
Hildebrand also implores students to be open to experiences that are out of their comfort zone. Just as Hildebrand discovered his passion for food science by trying something different, students may find their calling through experiences they had never previously thought about.