Biotechnology Boot Camp Offers Experience of a Lifetime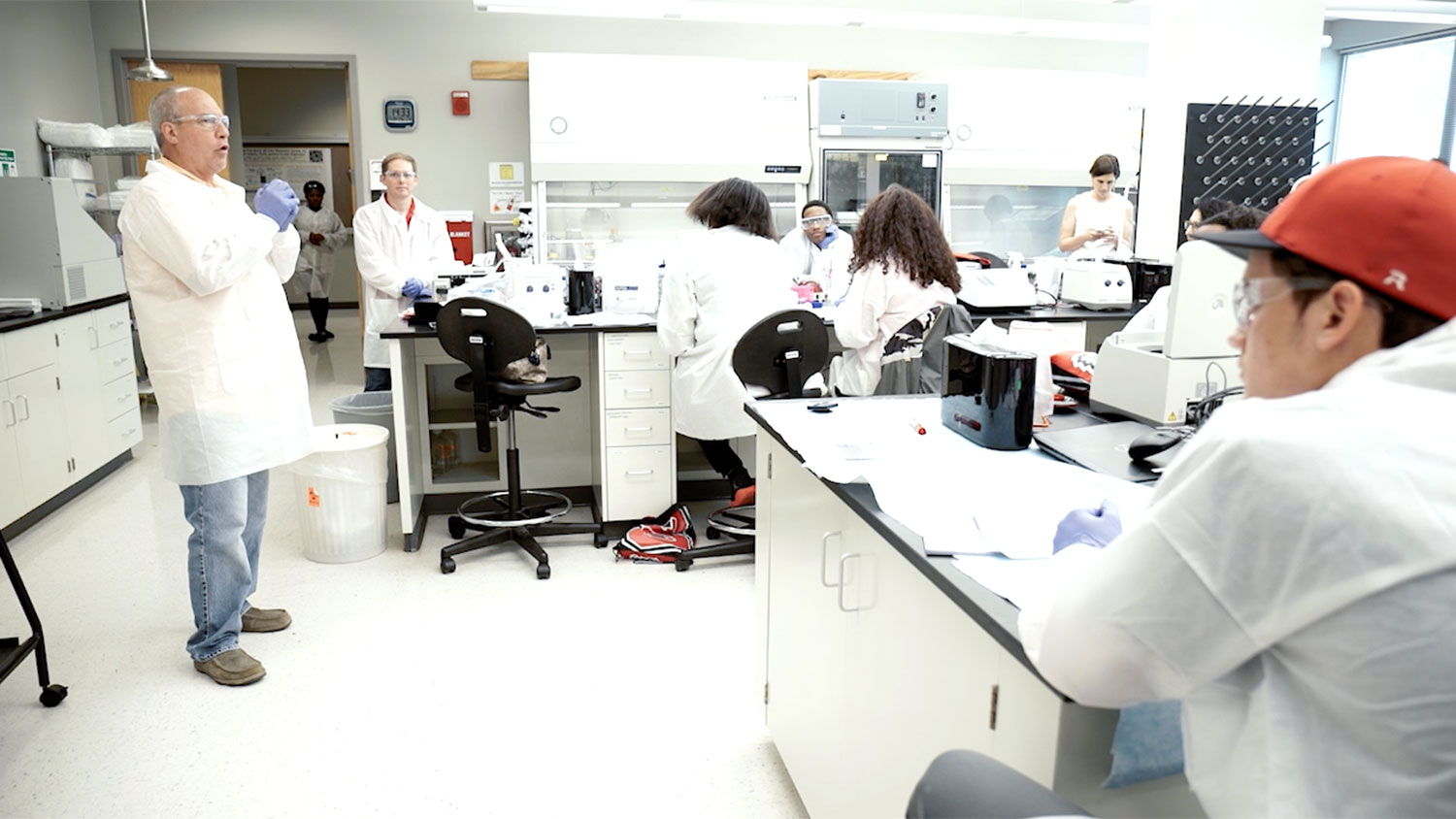 Video by Chris Liotta
A dozen high schoolers from Bertie County, North Carolina, enjoyed the experience of a lifetime at a biotechnology boot camp run by Matt Koci, an associate professor in the Prestage Department of Poultry Science, and Bruce Boller, a science teacher at Bertie Early College High School.
The goal of the week-long camp? To give students from one of the poorest counties in the state a rare opportunity to dive into college-level science at one of the best universities in the nation.
Check out our video for a peek behind the scenes of boot camp. And get to know Cody Burton, who graduated from Bertie Early College High School and is now a poultry science major at CALS.
You can make a difference in the lives of students like these!