I Am CALS: Freshman Cody Burton Finds Her Way From Rural NC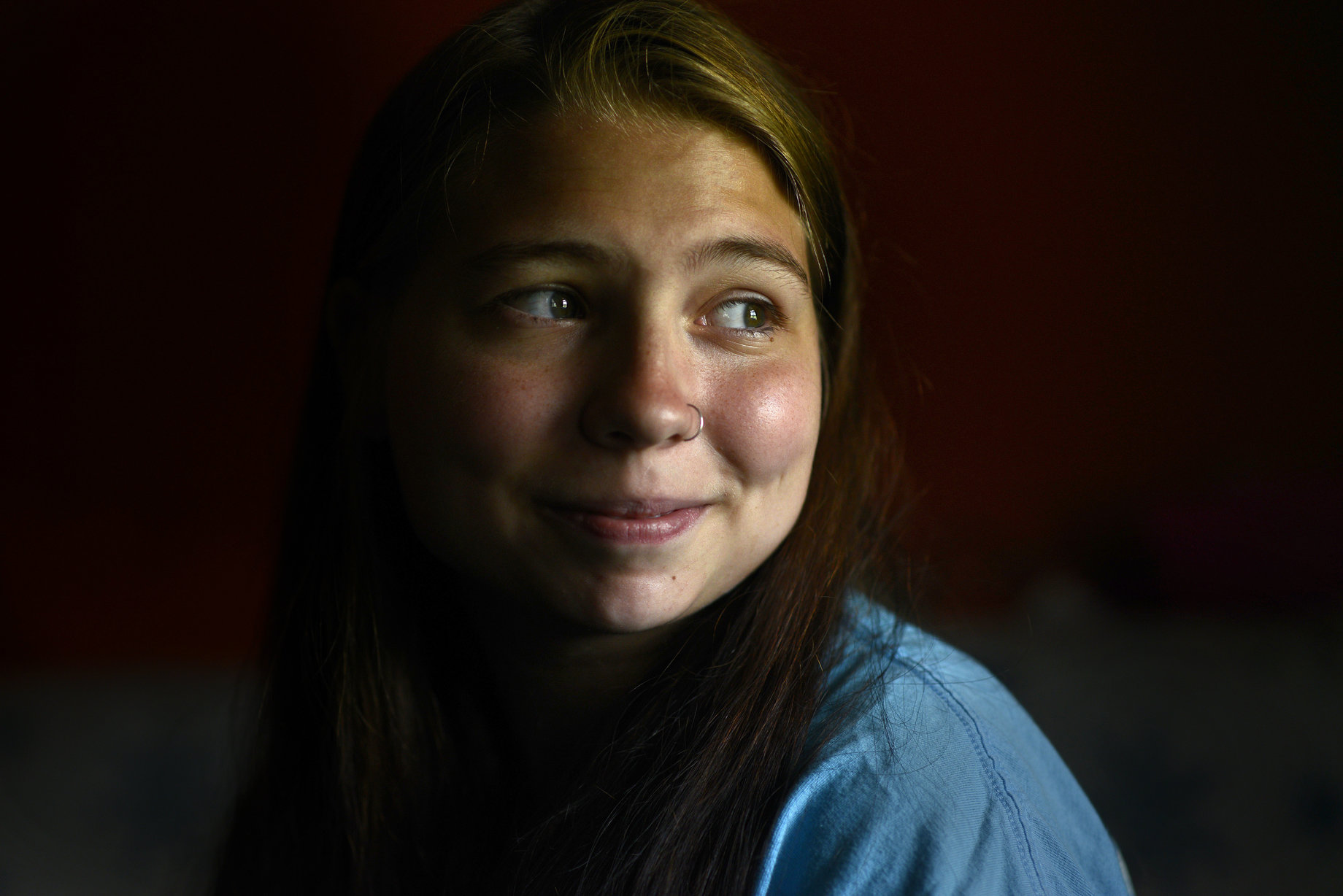 Ask Cody Burton what most excites her about attending CALS and her face lights up.
She rattles off a head-spinning list: classes, new friends, a dorm room to decorate, walking through the Free Expression Tunnel as a bona fide college student.
Then, in a blink, she remembers that she's leaving behind everything she knows, trading her tiny hometown for a massive college campus in a big city.
Her eyes fill with tears. But she keeps smiling.
That's because, despite engulfing fear and homesickness, Cody is beyond ready.
Ready to study in one of the nation's top poultry science departments. Ready to take advantage of every opportunity CALS has to offer. Ready to graduate, become a scientist, shape the future.
Armed with five loans, two grants and a boatload of sheer will, this first-generation freshman is determined to live her dream – and to return one day to her hometown of Aulander, population 800, having made a real difference in the world.  
"I'm hoping … to come back to Bertie County and give back to the community that gave so much to me," she said. "I'm hoping to start up a company down here and open up jobs that are in the biotechnology field."
First, though, she has to conquer the seemingly insurmountable task at hand: detaching from home.
"It's been tough. There have been days where it hits me more than any other and I just kind of cry … I thought maybe I can't do this, maybe this wasn't right for me, but I decided that it's definitely what I wanted to do."
Cody loves daily life with her family in rural Bertie County, but she's fully aware that there isn't much opportunity there.
"The recent flooding has shut down a lot of places for people to get jobs," she said. "And there's not a lot of places that require you to have a degree to get jobs around here — it's just fast food and restaurants."
As a seventh-grader participating in a pre-college program called the North Carolina Mathematics and Science Education Network, Cody experienced the first of several 'aha' moments that led her to NC State.  
"When I got there and saw the campus, I fell in love," she said. "I just knew from that point forward that this was the place I needed to go."
The summer after her sophomore year of high school, Cody returned to campus for a biotechnology "boot camp" run by Matt Koci of the Prestage Department of Poultry Science. He had teamed with Bruce Boller, Cody's science teacher at Bertie Early College High School, to give students from one of the poorest counties in the state a rare opportunity to dive into college-level science.
The experience, she said, was akin to "drinking from a fire hydrant," but by the end of that week, Cody was more sure than ever of her dream to be a scientist.
In her junior and senior years of high school, she worked in a team of students to produce research-quality recombinant proteins – those made from a foreign gene and introduced into bacteria using biotechnology – to support projects in Koci's lab.
"I'm not used to being wrong and messing up, but with science I learned to accept that you're not always going to be right, that you learn from your mistakes, and that a single experimentation can prove you wrong," she said. "But I also learned that science is a beautiful thing and creates so many advancements and has so many opportunities."
Cody graduated in June as class valedictorian and a transformed student.
"When I first started [high school], I barely answered any questions, I wouldn't raise my hand, I wouldn't talk to people," she said.
Today, she is confident and self-assured – and all moved into her dorm room at her dream school.
"I'm definitely nervous and really, really overwhelmed, but I'm more excited than anything."
"Being on NC State's campus is the best feeling ever because it's where I've felt like I was always destined to go," she said. "It makes me feel like I've accomplished something big."
Cody has her sights set on working for a company like Novozymes or Bayer. She may even pursue a Ph.D.
At the end of the day though, she wants to return home and pay it forward.
"My mom has always been hard-working and has stressed how important school is since day one, and has always made sure that that was our main priority in life," she said. "I believe women can do anything men can do, and sometimes better. I also believe that if you love science and that's a passion of yours, then you pursue it. It's something that I plan to pursue for the rest of my life and hopefully be able to impact other young girls to do the same thing."