An Extraordinary Opportunity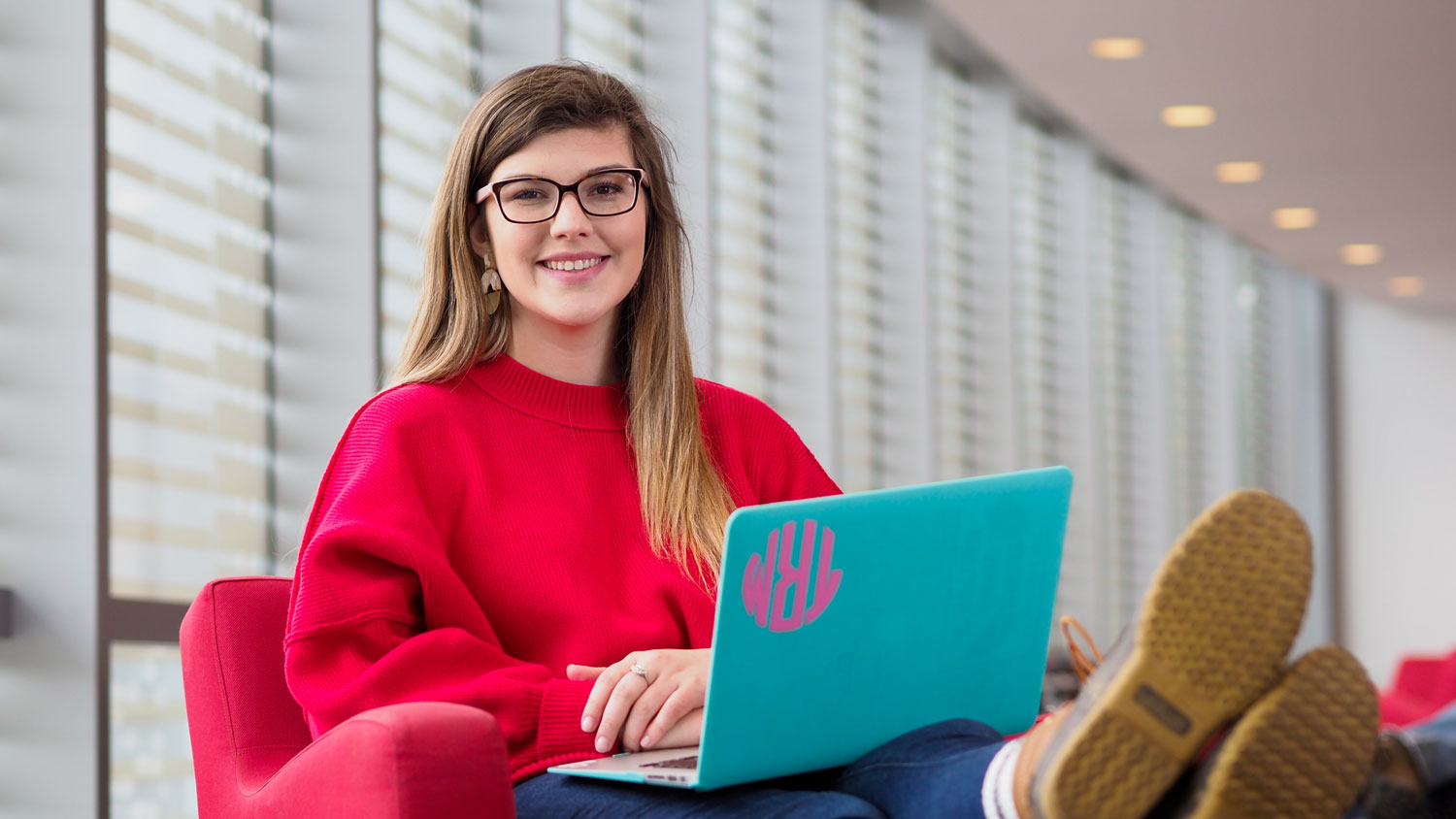 Being an NC State College of Agriculture and Life Sciences student is a dream come true for Taylor Rhodes. She knew coming to NC State would provide her with opportunities and knowledge to help her succeed. But she faced a few detours.
"After applying, I got an email saying I was deferred. I was heartbroken," Rhodes says.
However, she remained hopeful. Two months later, she learned that she'd be admitted as a Spring Connect student. Soon after, she took part in Student Transition Enrollment Advising and Mentoring (STEAM), a program to make higher education more accessible to rural students who are interested in majors related to agriculture. Those selected for the invitation-only program participate in a summer session at NC State, then take their first semester of coursework at a North Carolina community college.
That's how Rhodes heard about a full-ride scholarship to NC State: the Gordon Family Farm-to-Philanthropy Program.
Launched in 2014 thanks to a $3 million gift from NC State alumni Joseph and Deborah Kapp Gordon, the scholarship gives more rural students access to an NC State education and allows them to graduate free of debt. Dean Richard Linton says student access was a critical issue that the Gordons' gift helped solve.
"I had always planned on paying my own way through school with the help of my parents," Rhodes says. "I'm a first-generation college student, so going to a four-year university has always been my goal, and my family always said they would do whatever they could to get me through school, even if it meant taking out loans or going into debt."
For her interview as a scholarship finalist, Rhodes spoke about an issue in agriculture that's close to her heart: farmers' mental health.
I want to be an advocate for raising awareness about this issue.
"I think it's an issue that's not talked about enough. When you have a farmer losing land and going into debt, it's hard," says Rhodes, who grew up on a sweet potato farm in Four Oaks. "I want to be an advocate for raising awareness about this issue."
Rhodes' next news was thrilling: She became the first-ever recipient of the Gordon Family Farm-to-Philanthropy Program scholarship.
"I might have been heartbroken at first when I didn't get in right away, but then I would not have been given this opportunity of a full-ride scholarship," she says, calling it an added blessing.
You're changing someone's life and you're relieving them of financial stress.
Rhodes is thankful she doesn't have to worry about how she'll pay for college.
"To Dr. and Mrs. Gordon who created this [needs-based] scholarship, thank you. You are giving students like me the opportunity to achieve our educational and career aspirations. You're changing someone's life and you're relieving them of financial stress."
Rhodes plans to graduate in 2022 with a degree in agricultural business management. Another goal is to pay it forward and help others. Although her family donates extra sweet potatoes to local churches, she hopes to expand their giving to local and state food pantries.
You can make a difference in the lives of students like Taylor Rhodes.