Aimutis Tapped to Lead N.C. Food Processing Innovation Center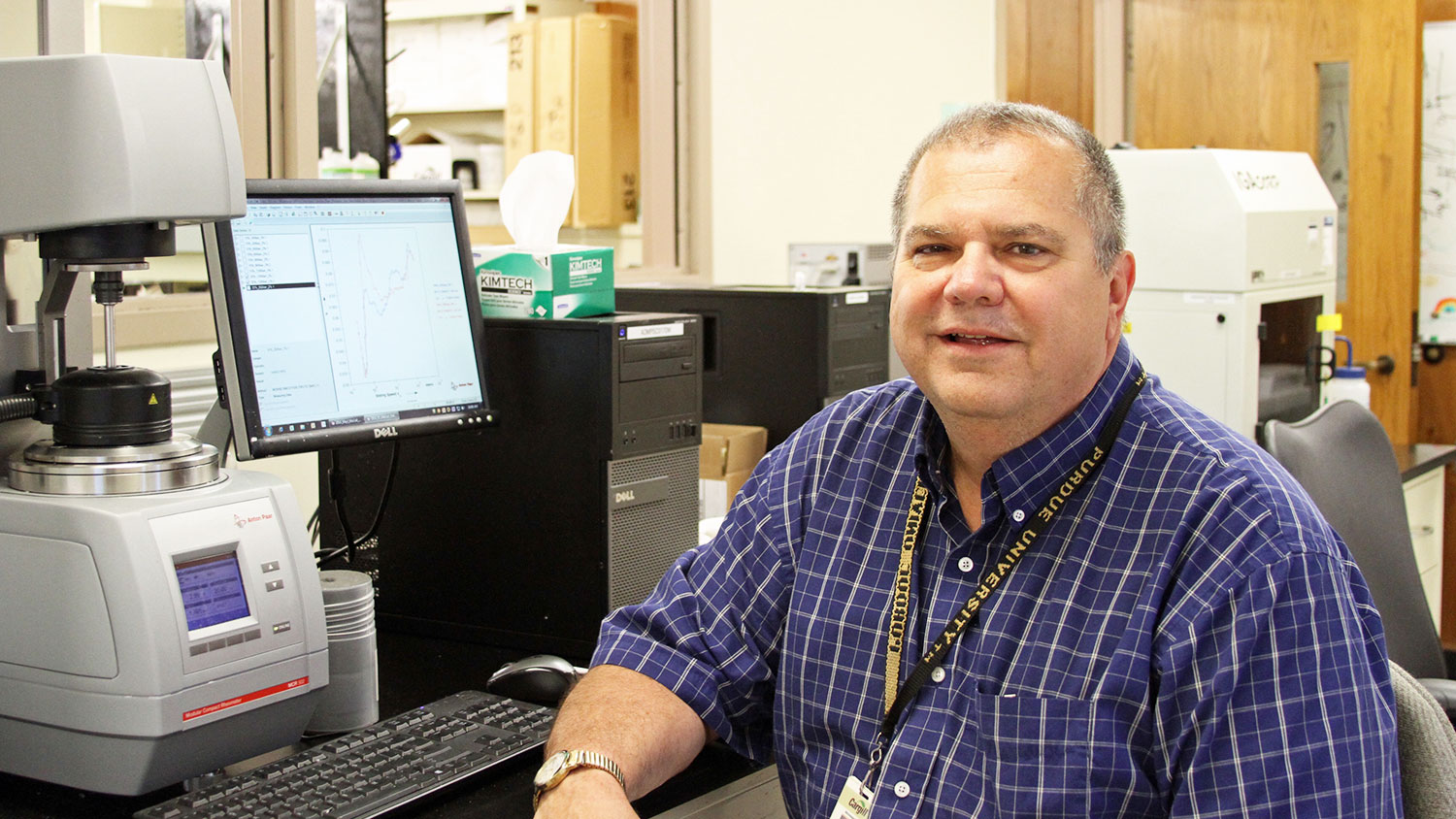 An R&D expert with more than 30 years of experience in corporate and academic settings, Bill Aimutis has been named director of the North Carolina Food Processing Innovation Center (FPIC), a one-of-a-kind enterprise housed in the College of Agriculture and Life Sciences. He'll take the helm in July.
"I'm excited to be part of this initiative to attract more of the food industry to North Carolina," Aimutis said. "This center will provide unique food processing capabilities for both entrepreneurial and established companies to more rapidly launch new consumer products. It will also serve as a unique real-time food processing facility to validate new processes and equipment being developed."
Headquartered at the North Carolina Research Campus (NCRC) in Kannapolis – and soon to receive a new name – the 15,000-square-foot facility will open its doors in 2019 after an extensive upfit of existing space in the NCRC Core Laboratory Building.
Richard Linton, dean of the NC State College of Agriculture and Life Sciences, describes the FPIC as a "base camp" for the creation of food processing and manufacturing facilities across the state, in the counties where agricultural products are raised and grown.
"Our hope is that this initiative will help build up the tax base and revive local economies in many of the counties that need it most," he said.
And Aimutis is just the person to lead the way.
[pullquote color='red' align='right']Bill is one of the most experienced food scientists in the country.[/pullquote]"NC State is so fortunate to have recruited Dr. Aimutis into this strategic role," Linton said. "Bill is one of the most experienced food scientists in the country with over 30 years' experience working in the food industry. The FPIC is in wonderful hands – entrepreneurs and large food companies alike will benefit."
Aimutis recently served as a research fellow and global director of external innovation for Cargill, Inc. Before that, he held R&D positions at Land O'Lakes, Kerry Ingredients, Protein Technology and Chr. Hansen's Laboratory.
He also holds an adjunct associate professor position at Purdue University where he has lectured on milk protein chemistry and functionality, new product development and food forensic analysis.
Aimutis has been a member of the Institute of Food Technologists since 1976 and was qualified as a Certified Food Scientist in 2013. He is also a Fellow of the American Dairy Science Association where he served on their board of directors and also was treasurer. He has published many papers in refereed and trade journals, written several book chapters, presented numerous abstracts, edited a book and been an invited speaker to technical meetings worldwide.
An Indiana native, Aimutis earned his bachelor's degree in food science at Purdue University and his master's and doctoral degrees in food science at Virginia Polytechnic Institute and State University. Both universities have honored him as a distinguished alumnus.
What is the FPIC?
Years in the making, the North Carolina Food Processing Innovation Center (FPIC) leapt from dream to reality with passage of the 2017 North Carolina state budget, which included $4.4 million in funding. The new center also will receive $700,000 in recurring funds for operational support.
An initiative of North Carolina State University, the North Carolina Department of Agriculture and Consumer Services, the Economic Development Partnership of North Carolina and the North Carolina Research Campus (NCRC), the FPIC is poised to revolutionize food processing and manufacturing in North Carolina.
"This is the culmination of a process that NC State and the department and a lot of partners have gone through to do what we think can transform North Carolina's economy into a food manufacturing economy," said North Carolina Agriculture Commissioner Steve Troxler. "It's a perfect fit. We've got an $84 billion industry in agriculture and agribusiness, so we think this is the defining moment for the future of North Carolina."
The facility will be the only of its kind in the country. While there are other university-based food innovation centers nationwide, the FPIC will be the only one that is cGMP certified, which means that an FDA-regulated system of controls will ensure a high level of quality at every step.
Our initiatives make a difference in North Carolina and beyond.
[button]Learn more about the Food Manufacturing Initiative[/button]