Alumni and Friends
5th Generation Cotton Farmer Honored by NC State Park Scholars
Julius Tillery, an advocate for rural communities and Black farmers, is receiving the William C. Friday Award.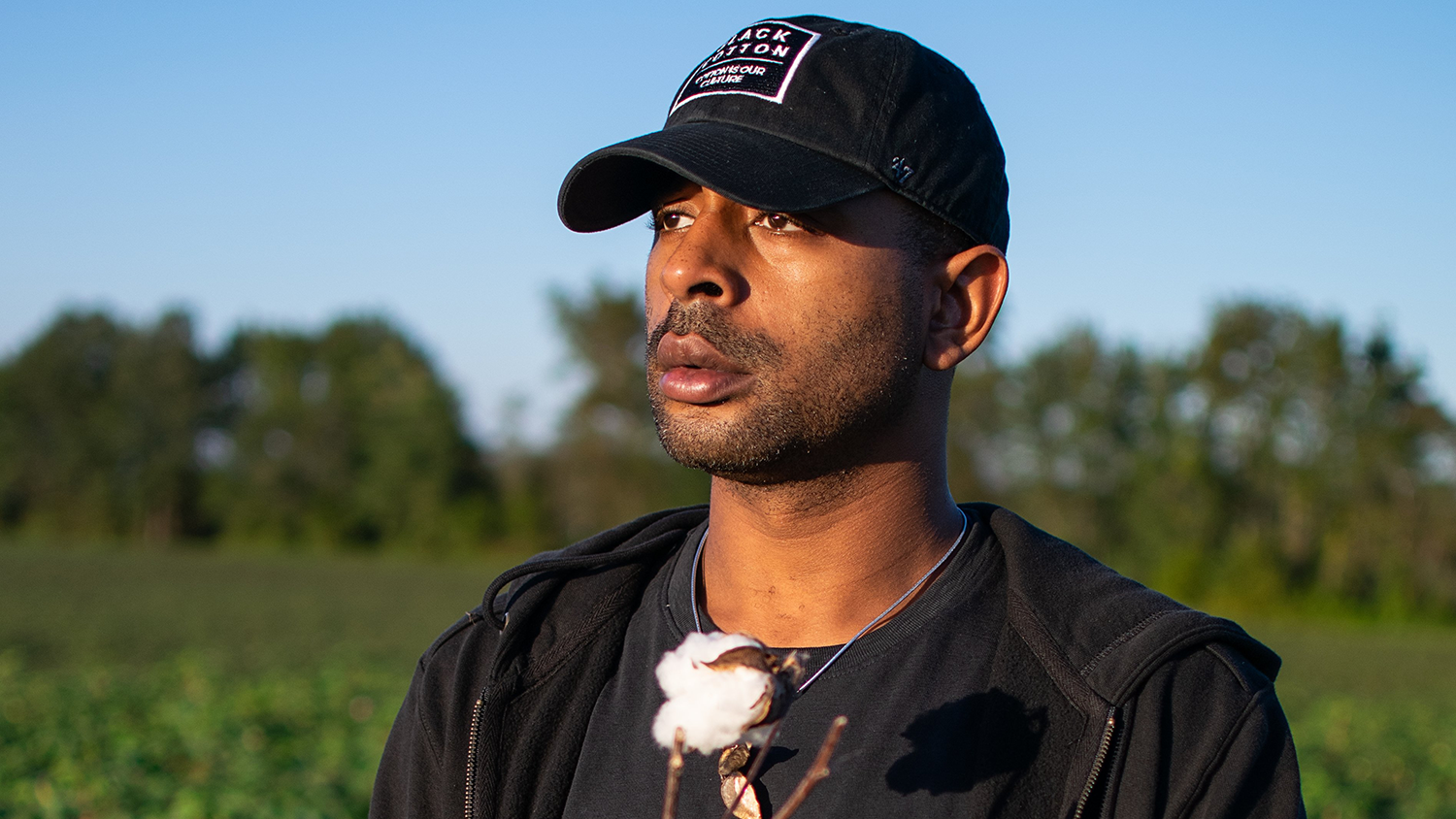 Julius Tillery, founder of the company Black Cotton and a distinguished leader in environmental, agricultural and racial justice in North Carolina, is being honored by North Carolina State University's Park Scholars with the William C. Friday Award.
Tillery was chosen to receive the award by the Park Scholars senior class of 2022 because of his strong advocacy for North Carolina's agricultural and environmental sectors. His company focuses on uplifting the Black community and farmers in Northampton County, where Tillery grew up.
"I'm a fifth generation farmer and grew up farming with my father and grandfather," says Tillery. In 2016, he founded Black Cotton to honor his roots and promote Black-grown cotton as both beautiful and profitable. The company sources cotton from farmers in Northampton County to create handmade home decor, jewelry and accessories.
"There are negative thoughts in regards to the historical importance of Black people in cotton and what I want to do is to show everything in a more beautiful light," Tilery says.
Tillery has dedicated his career to improving the lives of farmers and farming communities across both North Carolina and the entire United States. In addition to his role as an entrepreneur, Tillery serves as the North Carolina state coordinator for the Black Family Land Trust, a Southern Sustainable Agriculture Research and Education (SARE) Administrative Council member, and a North Carolina Forestry Advisory Council member.
"It's important to advocate for Black farmers because we are typically under-resourced. One thing I feel that I can give back to my community is my brain and ability to network and help close the gap on resources to Black farmers," Tillery explains.
The William C. Friday Award, established in 2000, is named in honor of the late president of the UNC System. It is presented to individuals who carry on Friday's dedication to leadership, scholarship, service, and character.
"I am very proud and appreciative for the recognition. I'm just glad to be acknowledged with those recipients who have received the award before me," Tillery says.
His commitment to helping rural North Carolina and rural farming has made Tillery the exceptional leader and advocate he is today.
"In our rural areas, we're taught early to leave and better ourselves and find a job somewhere else. I want to be an advocate for our rural communities and show by example that we can make things happen that are positive for our rural communities," Tillery says.
Tillery will be honored at a special event at Hunt Library on Friday, Oct. 15, at 4 p.m.