Academic
Three NC State Horticultural Science Students Awarded Scholarships from the American Floral Endowment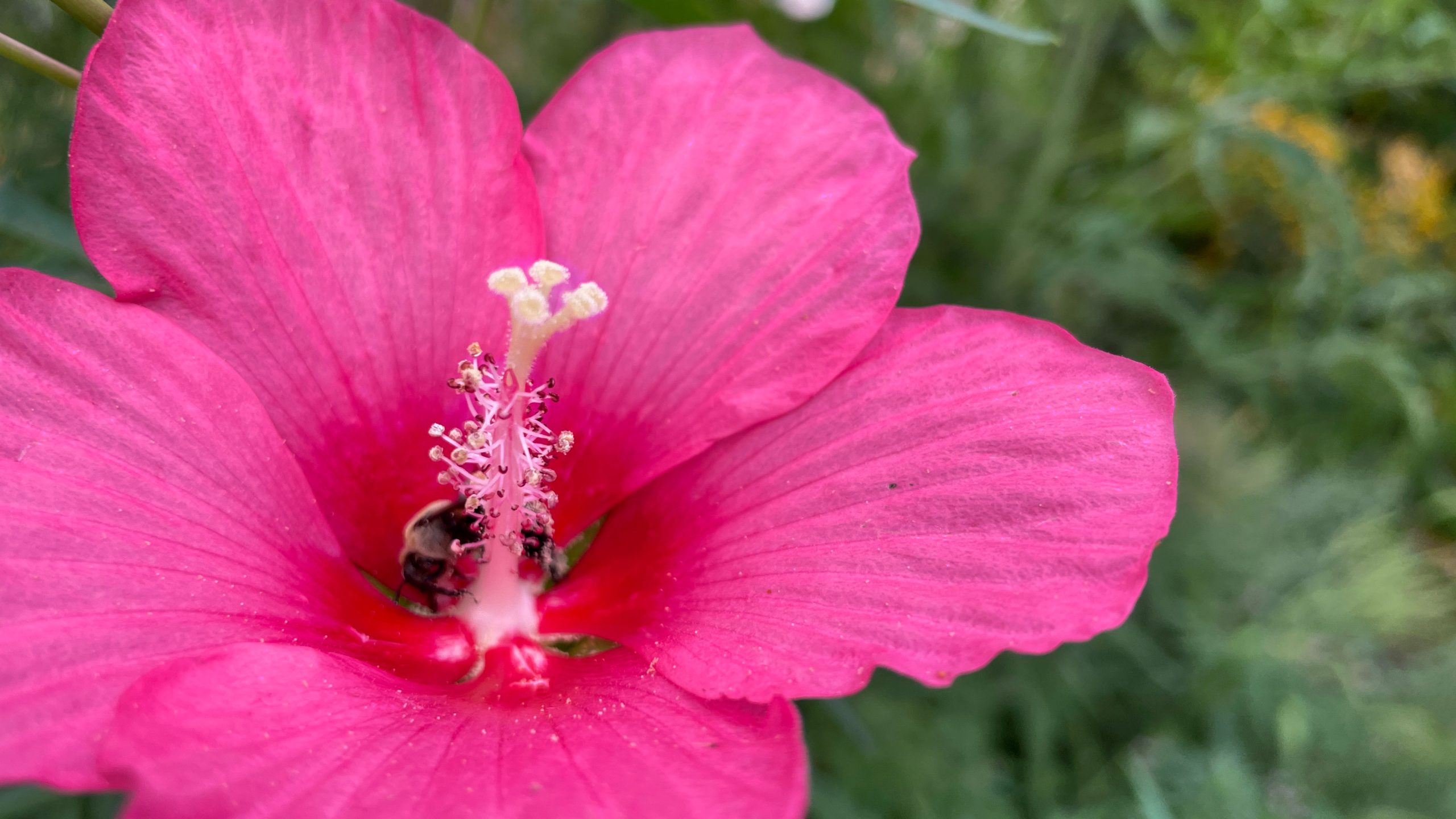 From 40 colleges and universities, the American Floral Endowment (AFE) has awarded three NC State horticultural science students with scholarships this year.
AFE created its scholarship program to support the growth of the floral industry labor force as it faces significant and ongoing challenges. The scholarships, which range in value from $500 to $5,000, provide financial support to ensure that the industry can continue to attract and retain new students.
Meet the three students from NC State's Department of Horticultural Science who were awarded scholarships.
Parker Dearing
National Greenhouse Manufacturers AssociationScholarship Recipient
Parker Dearing is studying horticulture science with a concentration in production systems and entrepreneurship. He is interested in herbaceous perennials and growing cut flowers. For his future goals, Dearing says, "I hope to one day open my own plant nursery that sells ornamental and cut flowers." His goal is to do this in his hometown of Monroe, NC so he can provide jobs and boost the local economy. "Being the motivated person that I am, this scholarship will not only help a student pay for college, but it will be a part of starting a small business."
Additionally, Dearing says, "I would also like to start a nonprofit organization that works with the plant nursery to provide assistance and horticulture therapy to people with special needs. The special needs community is close to my heart because of my special needs brother."
About the Scholarship:
The National Greenhouse Manufacturers Association (NGMA) is a professional trade organization for the manufacturers and suppliers of greenhouses and greenhouse components built to codes designed for a grower's needs. The NGMAn Scholarship targets students majoring in horticulture and bioengineering or the equivalent and are at least a junior at an accredited four-year college.
Ethan Jenkins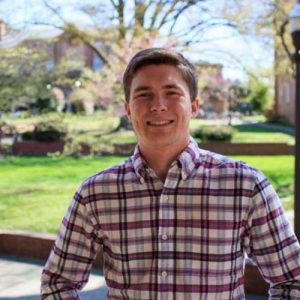 Jacob and Rita Van Namen Marketing Scholarship Recipient
Ethan Jenkins is studying horticultural science and biological sciences. His interest in horticulture was not immediate. "Although my father and grandfather were both avid farmers in my hometown, I never engaged in any hands-on experiences with plants until being involved with my local FFA chapter. I enrolled in a horticulture course and was instantly enamored by the benefit, breadth and beauty of working with plants," says Jenkins.
This scholarship aligns directly with his career goals, Jenkins says "My goals are to use the marketing and business management skills I acquire during my research in my graduate studies, with Dr. Melinda Knuth, to be able to successfully operate my own nursery business by implementing innovative marketing tactics and by better understanding my market."
About the Scholarship:
The Jacob and Rita Van Namen Marketing Scholarship was established in January 1997. Jacob Van Namen was a true entrepreneur who built a multimillion-dollar business in wholesale floriculture. Both Jacob and Rita Van Namen have passed after establishing this scholarship, and this scholarship continues to honor and recognize their impact on the industry. This award is intended to develop knowledgeable, creative individuals who will improve the floriculture industry.
The Van Namen Scholarship requires students to have a career interest in agribusiness marketing and distribution of floral products and be of sophomore, junior or senior standing.
Brandan Shur
Richard T. Meister Scholarship Recipient
Brandan Shur is a graduate research assistant in the Horticultural Substrates Lab pursuing his Master's of Science. His research will focus on soilless substrate production of ornamental and edible greenhouse/nursery-produced crops. He says, "My main emphasis will be evaluating different soilless substrate components and formulations on controlled strawberry and other soft fruit production. In particular, my project will have a heavy focus on further understanding the potential of engineered wood fiber substrates in soilless cultivation systems."
Inspired by his undergraduate research position with Brian Jackson, Shur says, "The future of soilless plant cultivation cannot be reliant on the same products and practices of the past that are now known to not be as environmentally, socially or economically sustainable as we once thought. Investigation into new soilless substrates and growing practices that are more localized and sustainable is of great interest to me and has a major benefit to all fields within our industry."
About the Scholarship:
Richard "Dick" T. Meister built a family business in publishing for specialized growers in commercial horticulture. He was a strong supporter of the land-grant college system and, through the years, worked closely with many horticultural and floricultural leaders. He passed in 2020, but this scholarship continues to honor his memory. This scholarship is dedicated to the outstanding accomplishments of those in university extension and especially to Will Carlson in floriculture. The Meister Scholarship is open to graduate students in floriculture intending to pursue their career in the land-grant university system with an interest in research, extension or teaching.
Can You See Yourself in Horticultural Science?
Horticultural Science provides a hands-on academic path that provides real-world benefits and applications. Explore our undergraduate and graduate programs to learn from expert faculty and have career-focused experiences.
Connecting students with opportunities is part of how we advance plants.
Get the latest Horticultural Science News
Sign-up to get the latest news and updates from Horticultural Science straight to your inbox every month.