Academic
People, Plants and Profit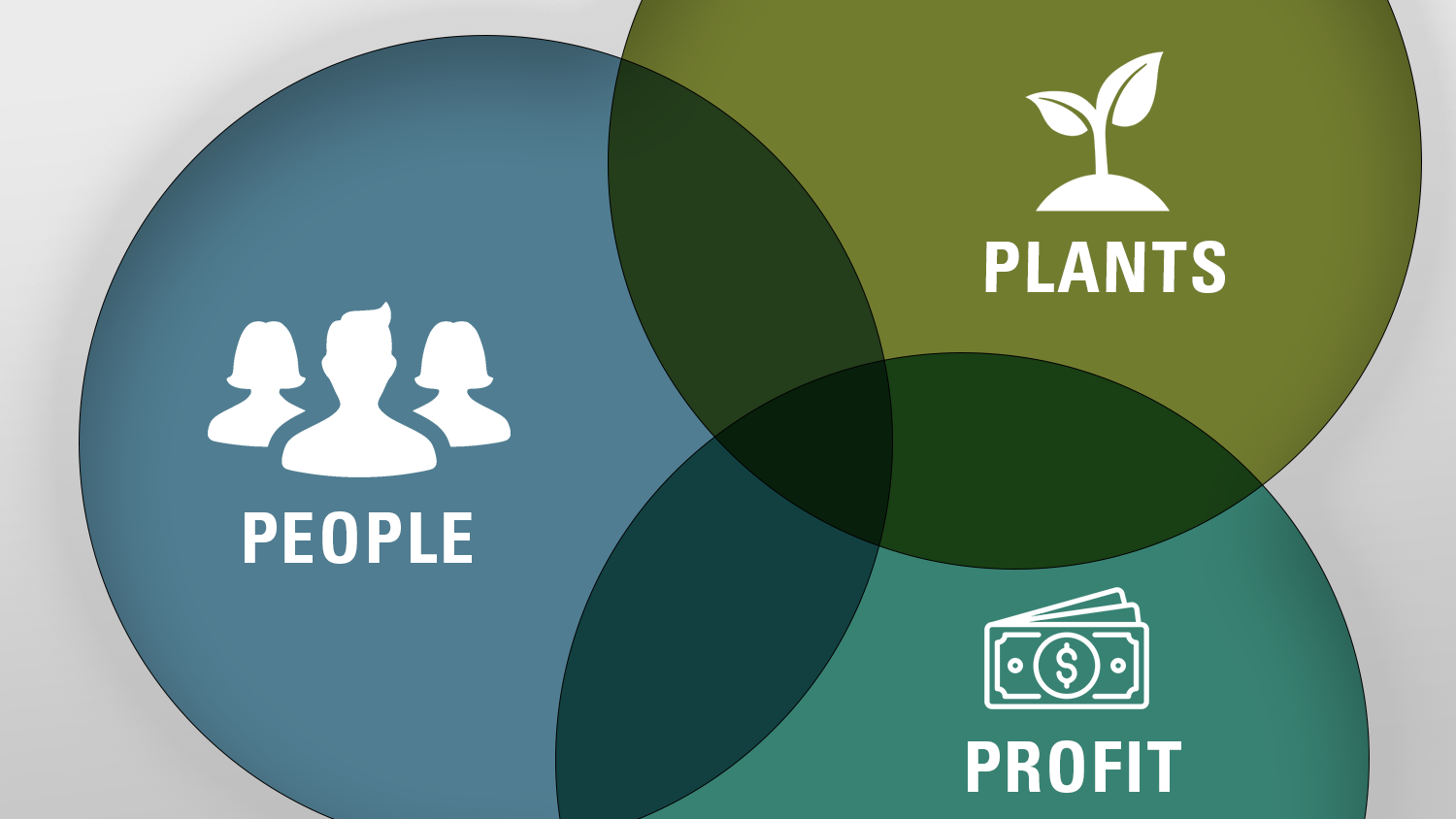 Where do people, plants and profit converge? Assistant Professor Melinda Knuth and her Cognitive Behavioral Lab are researching the intersections between horticulture, its positive impacts on people's well-being and how the green industry may better respond to consumer preferences.
People have always sensed that nature is good for you, but it's only recently that researchers have begun to quantify this. Vanessa Woods, a doctoral student with the Knuth lab and Department of Horticultural Science, is measuring what types of nature are most beneficial, and if there is a way to artificially recreate the positive effects on the human mind.
Woods says, "Most of us live in a built environment, with dense urban centers. Is there a way to create small but powerful greenspaces that have the same positive effects as being surrounded by a more natural setting?" According to a U.S. Environmental Protection Agency report, most people spend 90% of their time indoors. The goal is to better integrate natural elements into our indoor environments that mimic the positive psychological impacts of the outdoors on our well-being.
One example is the effect of houseplants on well-being. "Cultivating plants for mental health became more popularized during the COVID-19 pandemic and has subsequently inspired our research," says Emma Arline, an undergraduate psychology student at Montreat College and an intern in the Cognitive Behavioral Lab. Arline binds the program by doing horticulture research through the lens of psychology in which she examines the social science, the impact of houseplants and green industry labeling. "Houseplants have numerous effects on health and wellbeing, but we want to be able to quantify and recreate this effect."
Another potential impact of this research is discovering which kinds of nature are beneficial. Is it more important to have a biodiverse landscape, or will any green space have the same effect? Do some people benefit more than others when experiencing nature – and does this correlate with people's attraction to natural spaces? This new field has the potential to impact urban planning, architecture and policy decisions at the state and local levels.
The Cognitive Behavioral Lab has the potential to inform marketing strategies and the public about the potential uses and benefits of plants that they may not be aware of. Research findings would certainly impact green industry consumer messaging and product labeling.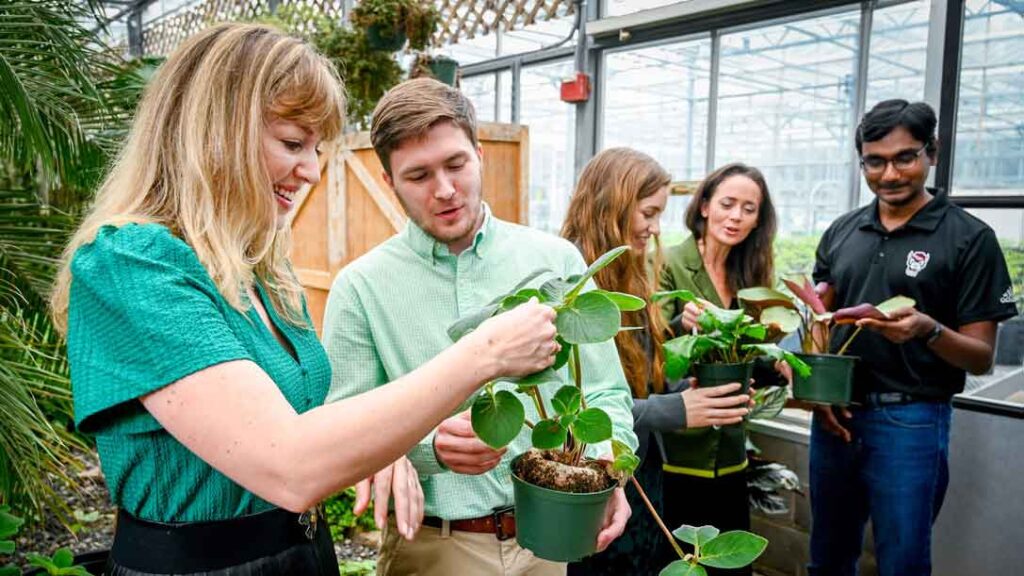 While there has been extensive marketing research for food crops, there are fewer publications on consumer perceptions of landscape and ornamental plants' label messaging. There are many factors to identify consumers' willingness to pay, such as species, hardiness zones, quality and whether it is sourced locally.
Is there a certain distance between the point of cultivation and the point of purchase that defines plants as being local?
"Prior research has revealed that many consumers are willing to pay more if the product is from a 'local source,'" says Ethan Jenkins, a master's student with Knuth's lab. "They believe it to be of higher product quality, offering local community support or that more sustainable or environmentally-friendly production methods are utilized."
Houseplants are often grown in greenhouses and provide more flexibility in sourcing locally, but landscaping plant growth depends on a geography's natural climate and precipitation. Consumers will have more or less diversity of local-grown landscaping plants depending upon where they live.
Locally-sourced plants may cost consumers more because most growers have smaller business operations due to the availability of customers or supplies. Occasionally, these factors push local growers out of being competitive with large-scale producers and long-distance shippers.
Product locality is an important and yet ambiguous term to many horticultural consumers, which is why the Cognitive Behavioral Lab is attempting to make the factors that define the locality of a product more accessible and digestible to consumers, in turn, aiding in the information flow and accuracy from producer to consumer.
Are you interested in our horticulture research?
Horticultural Science impacts growers, industry, students and everyday North Carolinians through cutting-edge research programs.
For a hands-on academic path that provides real-world benefits and applications. Explore our undergraduate and graduate programs to learn from expert faculty and have career-focused experiences.
Training future ag leaders is part of how we are advancing plants.
Get the latest Horticultural Science News
Sign-up to get the latest news and updates from Horticultural Science straight to your inbox every month.