Academic
Celebrating the Next Generation of Floriculture Scholars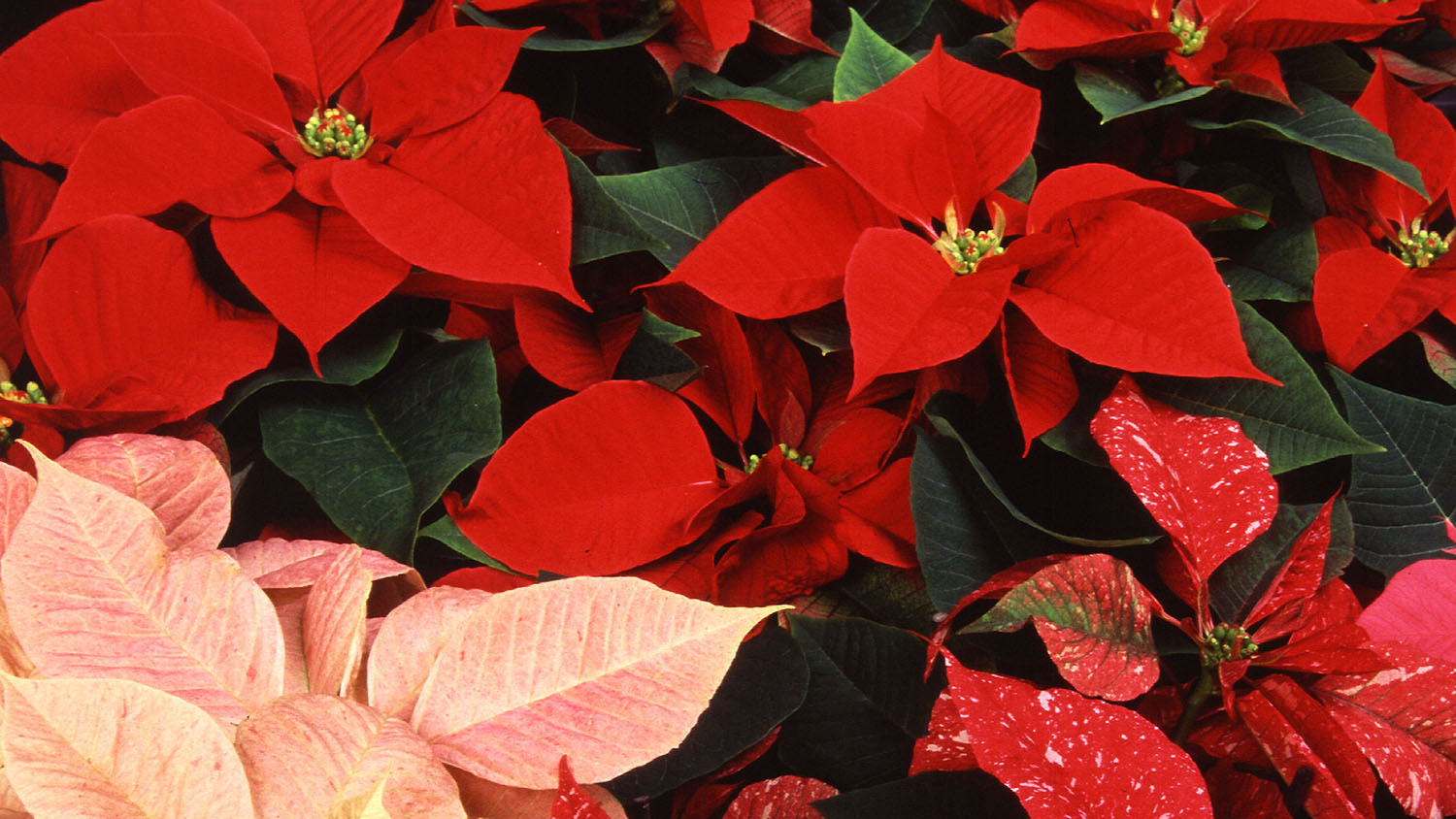 Department of Horticultural Science graduate students Jack Bobo and Patrick Veazie were recently been recognized by the American Floral Endowment for their accomplishments and contributions to the industry.
Jack Bobo, Horticultural Substrates Scholar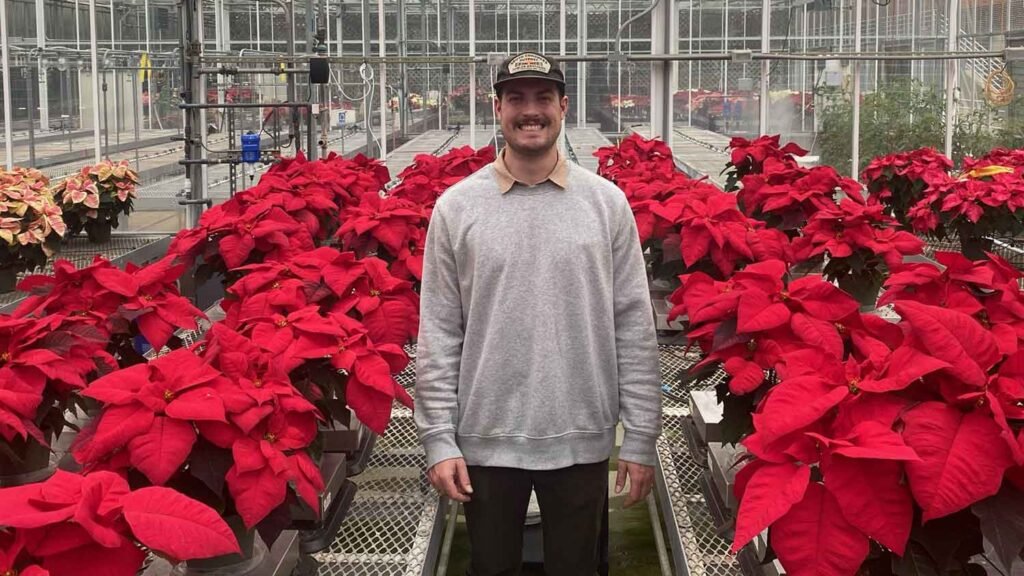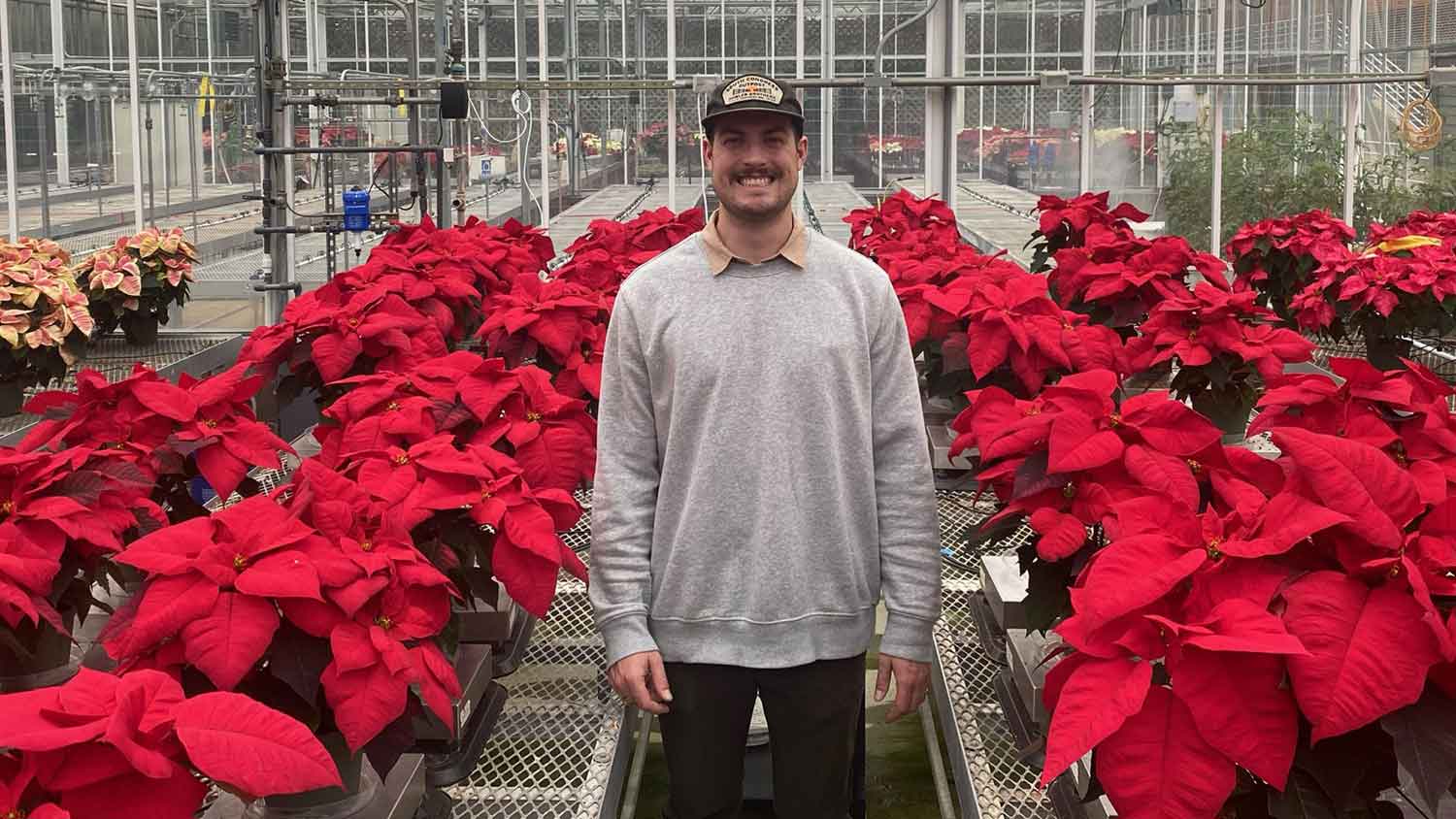 Originally aspiring to be a veterinarian, Bobo credits an introductory horticulture course at Texas A&M University for changing his career trajectory. He earned his bachelor's in horticulture and then a master's from the University of Georgia.
Now a doctoral student in Professor Brian Jackson's Wood Substrates Lab, Bobo was awarded the Paul Ecke, Jr. Scholarship for his dedication to innovative floriculture research and education programs.
"Receiving this scholarship is a complete honor.I hope that it will help me make more connections in the industry and open doors for me that might have previously been unavailable to me," Bobo said. "I am completely excited, honored and feel very privileged to be a Paul Ecke Scholar."
The scholarship is already providing opportunities to attend more industry events, like the Young Professionals Council , and expand his floriculture network.
In the Wood Substrates Lab, Bobo researches the optimization and manipulation of horticultural substrates which underpins how plants flourish. In just the first six months of his doctoral studies, Bobo observed how flowers grown in a greenhouse with optimal conditions vary in size, color and overall health due to alterations in plant growth media.
Patrick Veazie, Floriculture Production Scholar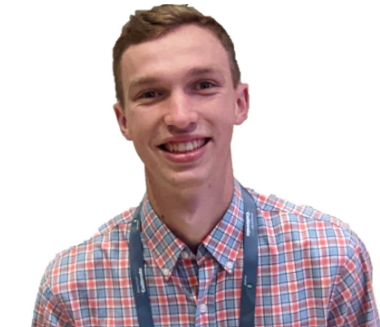 Veazie previously received his bachelor's from the Department of Horticultural Science and is now pursuing a master's in floriculture production. Under the supervision of Professor Brian Whipker, Veazie researches biochar aggregate sizes and incorporation rates to determine what is optimal for greenhouse production with a goal to discover new, environmentally-friendly alternative aggregates to be utilized in potted substrates for floriculture production.
Veazie — who received the Altman Family Scholarship — finds inspiration in discovering new ways to help growers and advance the floriculture industry.
The award will support Veazie's efforts to attend more industry events and learn more about floriculture research and the challenges growers are facing. Veazie plans to expand his extension efforts by visiting more growers and focusing on more crops.
"The floriculture industry is always changing, which can often lead to growers experiencing new problems and a need for new resources for growers," Veazie said. "Helping develop these resources and solve these problems has driven me to write Extension articles and conduct research to share with growers." He has highlighted a number of disorders as a co-author of 21 Grower Alerts and 25 magazine articles.
Veazie's research will directly impact growers in the floriculture industry by finding suitable alternative substrates to perlite as well as cost-effective alternatives with similar performance or higher-yielding plants compared to current commercially available substrates. Veazie has a wide interest in all aspects of horticulture and has also conducted research on bok choi nutrient disorders; Ethiopian mustard micronutrients; micronutrients, phosphorus, and magnesium rates for cannabis; lettuce macronutrient requirements, ipomoea propagation, along with numerous floriculture crops projects.
Previously posted by the American Floral Endowment
Are you interested in our horticulture research?
Horticultural Science impacts growers, industry, students and everyday North Carolinians through cutting-edge research programs.
For a hands-on academic path that provides real-world benefits and applications. Explore our undergraduate and graduate programs to learn from expert faculty and have career-focused experiences.
Training future ag leaders is part of how we are advancing plants.
Get the latest Horticultural Science News
Sign-up to get the latest news and updates from Horticultural Science straight to your inbox every month.