NC State Receives Funding to Improve Nutrition and Physical Activity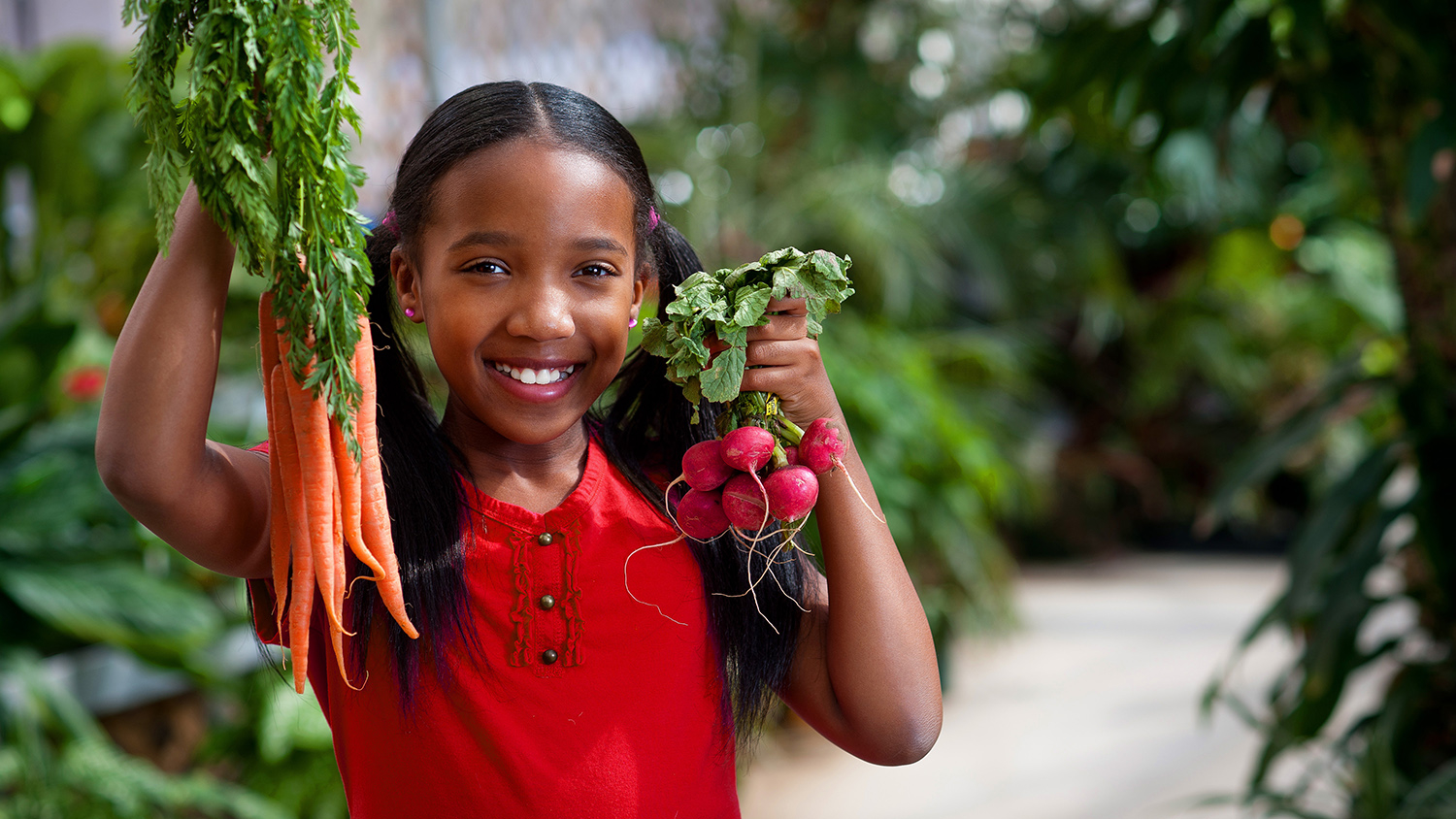 Virginia C. Stage and Basheerah Enahora, assistant professors and extension specialists with North Carolina State University's Department of Agricultural and Human Sciences in conjunction with the College of Natural Resources' Department of Parks, Recreation and Tourism Management, NC State Extension and the College of Design's Department of Landscape Architecture and Environmental Planning, received $768,000 from the Centers for Disease Control and Prevention (CDC) for the first year in the five-year High Obesity Program (HOP). HOP funds universities working with local cooperative extensions in mostly rural counties where 40% or more of adults have obesity.
Obesity in the United States affects more than 100 million adults (42%) and 14 million children (20%) and accounts for approximately $173 billion in annual health care costs. In North Carolina, nearly 70% of adults and 30% of children/adolescents are overweight or obese. The HOP funding will allow NC State to address health disparities related to poor nutrition, physical activity and obesity.
There are currently 13 counties in North Carolina with adult obesity rates of 40% or greater, likely due to the impacts of the COVID-19 pandemic. Many counties in North Carolina are also economically distressed and struggle with high rates of poverty and food insecurity. Structural inequalities have led to limited access to healthy foods and opportunities for physical activity, particularly within rural communities. Families from historically marginalized backgrounds with low-income living in rural areas experience disparities that result in low levels of fruit and vegetable intake and physical activity.
Obesity is a complex, common and costly chronic disease associated with poorer mental health outcomes, stigmatization and reduced quality of life. Obesity also puts people at risk for many other diseases such as diabetes, heart disease, stroke and many cancers. NC State will implement CDC's HOP program in 8-10 rural counties, in collaboration with East Carolina University, in central and eastern North Carolina.
"CDC is excited to announce this new HOP funding to land grant universities in communities with high rates of obesity," said Terry O'Toole, Ph.D., MDiv, program development and evaluation branch chief in CDC's Division of Nutrition, Physical Activity and Obesity. "This funding supports local programs to improve access to fresh, healthy foods and opportunities for physical activity with the goal of reducing chronic diseases."
As one of 16 HOP recipients, the team at NC State will work with cooperative extension services to implement proven public health strategies for:
Food and nutrition security ⎯ promoting food service and nutrition guidelines, expanding fruit and vegetable voucher incentive and produce prescription programs
Safe and accessible physical activity ⎯ connecting transportation networks to everyday destinations
Family healthy weight programs ⎯ collaborating with partners to implement family healthy weight programs
Early care and education (ECE) settings ⎯ improving nutrition and physical activity and increasing breastfeeding
A complete list of CDC's HOP recipients and additional information can be found on the HOP website.
Members of NC State's HOP Team
Basheerah Enahora (Co-PI) – Department of Agricultural and Human Sciences
Virginia Stage (Co-PI) – Department of Agricultural and Human Sciences
Dara Bloom (Co-I) – Department of Agricultural and Human Sciences
Jason Bocarro (Co-I) – Department of Parks, Recreation and Tourism Management
Nilda Cosco (Co-I) – Department of Landscape Architecture and Environmental Planning
Michael Edwards (Co-I) – Department of Parks, Recreation and Tourism Management
Annie Hardison-Moody (Co-I) – Department of Agricultural and Human Sciences
Aaron Hipp (Co-I) – Department of Parks, Recreation and Tourism Management
Catherine Sanders (Co-I) – Department of Agricultural and Human Sciences
Sudha Sankar (Co-I) – Department of Agricultural and Human Sciences
###