Student Spotlight: Hitting it Out of the Park with AGI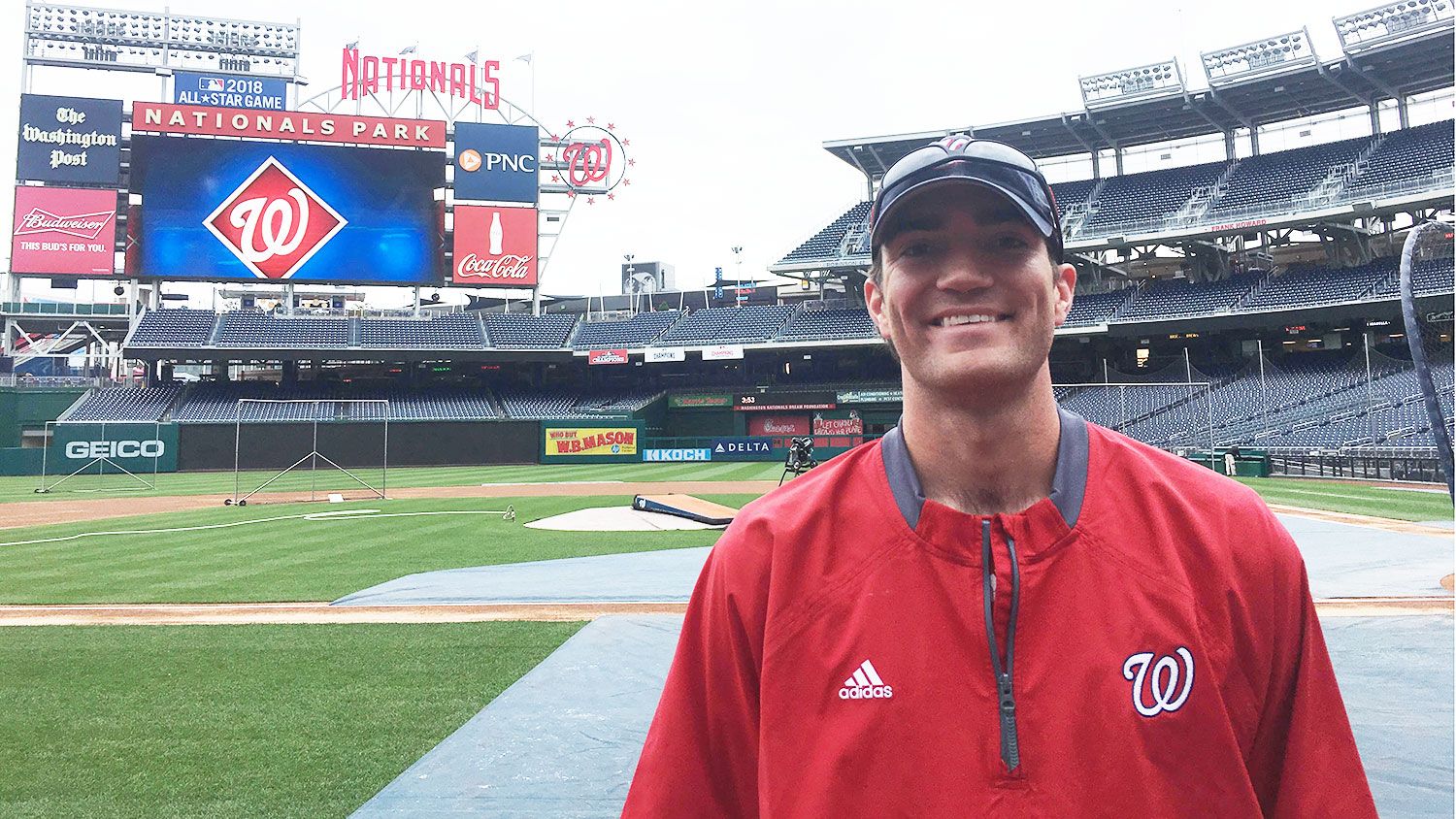 Charlie Goode dreams of being a groundskeeper at a stadium like Wrigley Field – or even right here in North Carolina at the Durham Bulls Athletic Park. And his experience in the Agricultural Institute (AGI) helped put him a big step closer.
He worked hard in and outside the classroom — taking advantage of all that AGI has to offer. He was the recipient of the Dexter D. and Mabel G. Penny Family Farm Scholarship. Fresh from graduation, Charlie is starting his career this summer in Washington, D.C.
Read on to find out more about Charlie's path to the big leagues.
Why did you choose AGI?
I decided to enroll in the Ag Institute after working for an AGI alum, Jon Hyman, in Morehead City, N.C. For two years I worked various positions on his landscaping crew and sod farm. I fell in love with turfgrass management, and Jon encouraged me to continue my education here at State.
What's your career goal?
I would love to be an assistant groundskeeper for a major or minor league baseball team. I would also love to own and operate a small sod farm on the side, if possible. During the school year, I worked for NC State's athletic facilities helping maintain the football, baseball and softball fields. This summer, I have accepted an internship with the Washington Nationals MLB team. I will be working on their field as part of the grounds crew for the entire season.
Describe an experience outside the classroom that had an impact on you.
Working under Chris Ball at the Gwinnett County Braves, AAA affiliate of the Atlanta Braves, last summer was one of the best experiences of my life. I was able to observe a five-time Turfgrass Manager of the Year Award winner and study his craft. Minor league baseball is a unique job. Some weeks you have an 11-game home stand with only a one-day break in between series, and then things get hectic. I was able to learn how to work effectively under pressure in a team environment. I've learned that in order to be a successful groundskeeper, you have to be willing to put in the extra hours.
How did AGI help prepare you for your career?
AGI has set me up for great success. The hands-on and real-world experience and application one receives in AGI classes has greatly furthered my knowledge of the turfgrass industry. The faculty can help you find a job on campus that is directly related to your field of study if you look for one. Taking advantage of the internship program was one of the best decisions I made. If you work hard for the right people, it is amazing how many doors can open for you. I would also say the relationships you build with the AGI staff and faculty turn into valuable and knowledgeable resources down the road. The people here care about you and want you to succeed. I have loved my time here and wouldn't change a thing.
In five words or less, what's the best thing about AGI?
Incredible professors and hands-on learning.