Alumni and Friends
Snack King Expands Business, Continues to Give Back
Josh Monahan's 1in6 Snacks is growing quickly. Now, the CALS alumnus has a partnership with NC State University.
From kettle potato chips to cookies to hand-crafted peanuts, North Carolina State University alumnus Josh Monahan's 1in6 Snacks has expanded rapidly since he launched the company as an undergraduate student. 
While the College of Agriculture and Life Sciences graduate is constantly expanding his offerings, Monahan has kept his core values at the forefront of the company: creating unique, delicious flavors and giving back.
Continuing a Snack Legacy
Monahan's interest in starting a snack company began with his grandparents, who owned a Virginia-based diner and peanut business. He chose to attend NC State because he knew it'd help him reach his goal, and his dad is also an alumnus.
"I always wanted to go there," says Monahan. "I knew they had a good agriculture program, and I wanted to study ag business."
Monahan's idea for 1in6 Snacks took off when he was a sophomore studying agricultural business management in the Department of Agricultural and Resource Economics.
"I learned that one in six people don't know where their next meal comes from, so I knew I wanted to have a philanthropic aspect to the business. But also, there weren't any regional potato chip companies," says Monahan. "I knew there was a good market for it."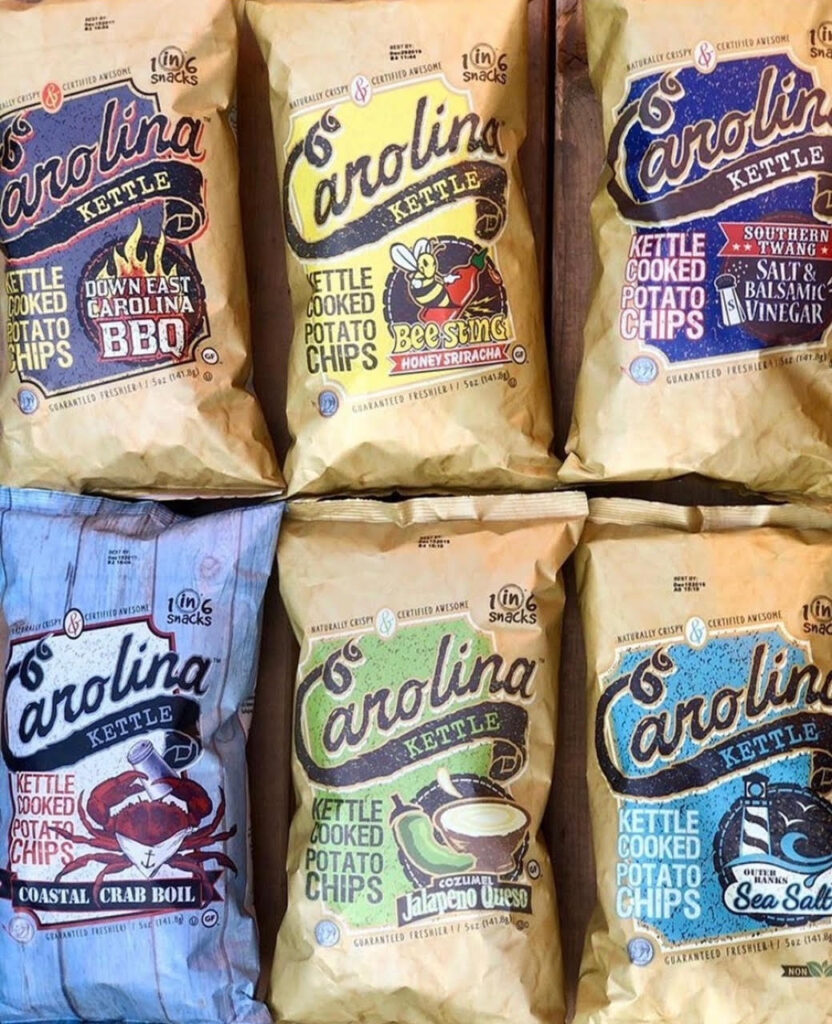 After months of brainstorming, creating inventory and gaining customers, Monahan officially launched 1in6 Snacks in May 2015.
"My roommates always gave me a hard time for having stuff all over the house and boxes everywhere, but it was so exciting," says Monahan.
Monahan credits the classes he took at NC State, including economics and finance, for helping him "learn how to run a business."
Today, Monahan helps with operations in the warehouse, as well as sales for current and new customers. He's also the "taste-tester" when deciding what flavors to add to the company's unique portfolio, an added perk to his job.
Monahan also enjoys working with partners like the Food Bank of Central and Eastern North Carolina. With each bag sold, a portion of the proceeds is given to food banks to help feed North Carolinians. So far, 1in6 Snacks has donated over 800,000 meals.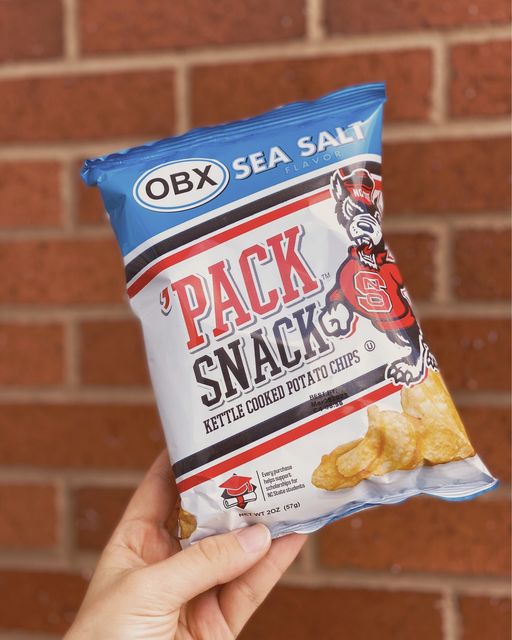 Monahan is also giving back to his alma mater through a new partnership with the university. Profits from the new 'Pack Snack, an individual-sized bag of Outer Banks Sea Salt flavored kettle chips, benefit student scholarships.
"We're hoping to do some other flavors in addition to the sea salt, but since that was our number one item, we decided that was a good one to start with," says Monahan.
The 'Pack Snack is sold at athletic events and other partner stores.
More than Kettle Chips
Monahan started 1in6 Snacks with six flavors of kettle chips and one bag size. Now, the company has 12 flavors and several bag sizes. Although the company is based in Henderson, North Carolina, where Monahan grew up, there is a storefront on Hillsborough Street in Raleigh near the North Carolina State Fairgrounds.
The company stays true to its roots by using North Carolina potatoes for the kettle chips when they're in season and by basing flavors on local favorites. The most popular flavor is Outer Banks Sea Salt, and the second most popular is own East Barbecue. The sweetpotato kettle chips pay homage to the state's most popular crop.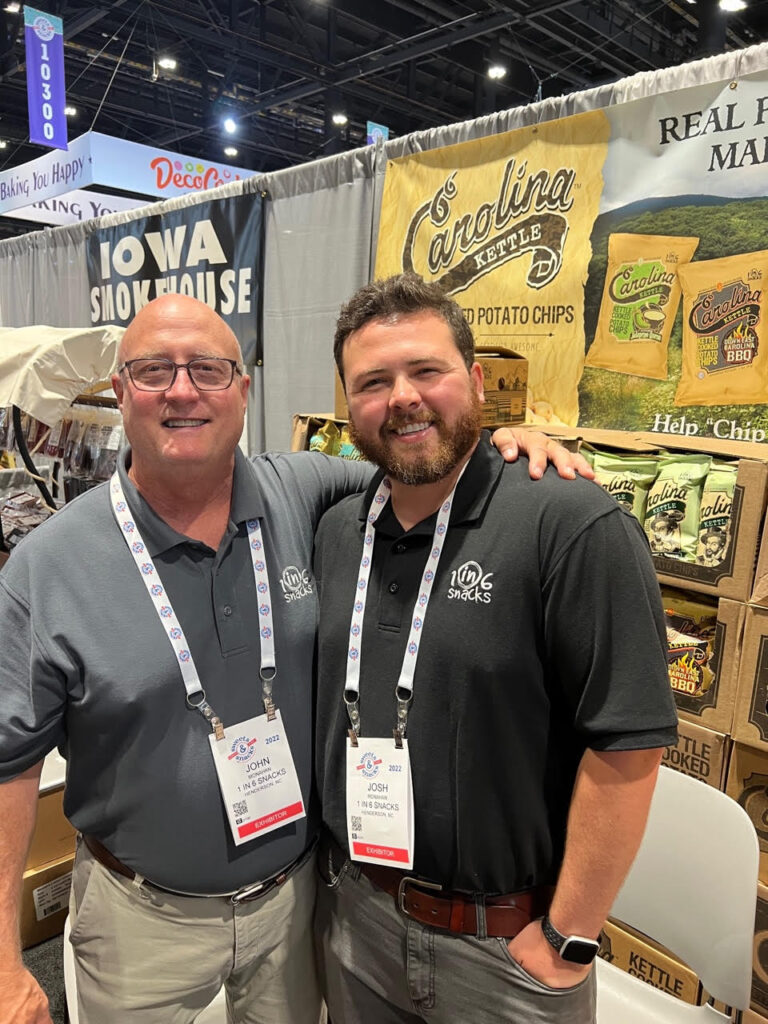 In addition to kettle chips, 1in6 Snacks' lineup includes popcorn, cookies and salsa. Monahan also recently started a new sister company that sells peanuts, just like his grandparents.
"We started a new peanut company recently called 1949 Nut Company," says Monahan. "My granddad started a peanut company in 1949, so I'm just trying to keep that going."
Monahan's mother and father are helping with the launch of 1949 Nut Company. There are seven flavors of peanuts that are similar to those of the kettle chips, along with some sweeter options.
In addition to snacks and flavors, 1in6 Snacks continues to gain customers and wholesale sellers, including Whole Foods, The Butchers Market and several breweries.
"We have wholesale customers, in, I think, every state now, which is really cool," says Monahan. "We're also picking up new distributors and even some chain stores."