Scoop, Eat, Learn at New Education Center and Creamery
It's been a staple around campus and a crowd favorite at the North Carolina State Fair. Now there's one more way to enjoy a delicious scoop, or two, of your favorite Howling Cow ice cream, all while learning a bit, too.
NC State University held a dedication and ribbon-cutting ceremony and ice cream social Wednesday, Oct. 30, at the new Howling Cow Dairy Education Center and Creamery at 100 Dairy Lane. The plan is to open the building to the public in December.
"While we are dedicating a building, this is about more than bricks and mortar. It's about building a brand and taking NC State's long heritage of dairy and food science leadership well into the 21st century," said Richard Linton, dean of the College of Agriculture and Life Sciences.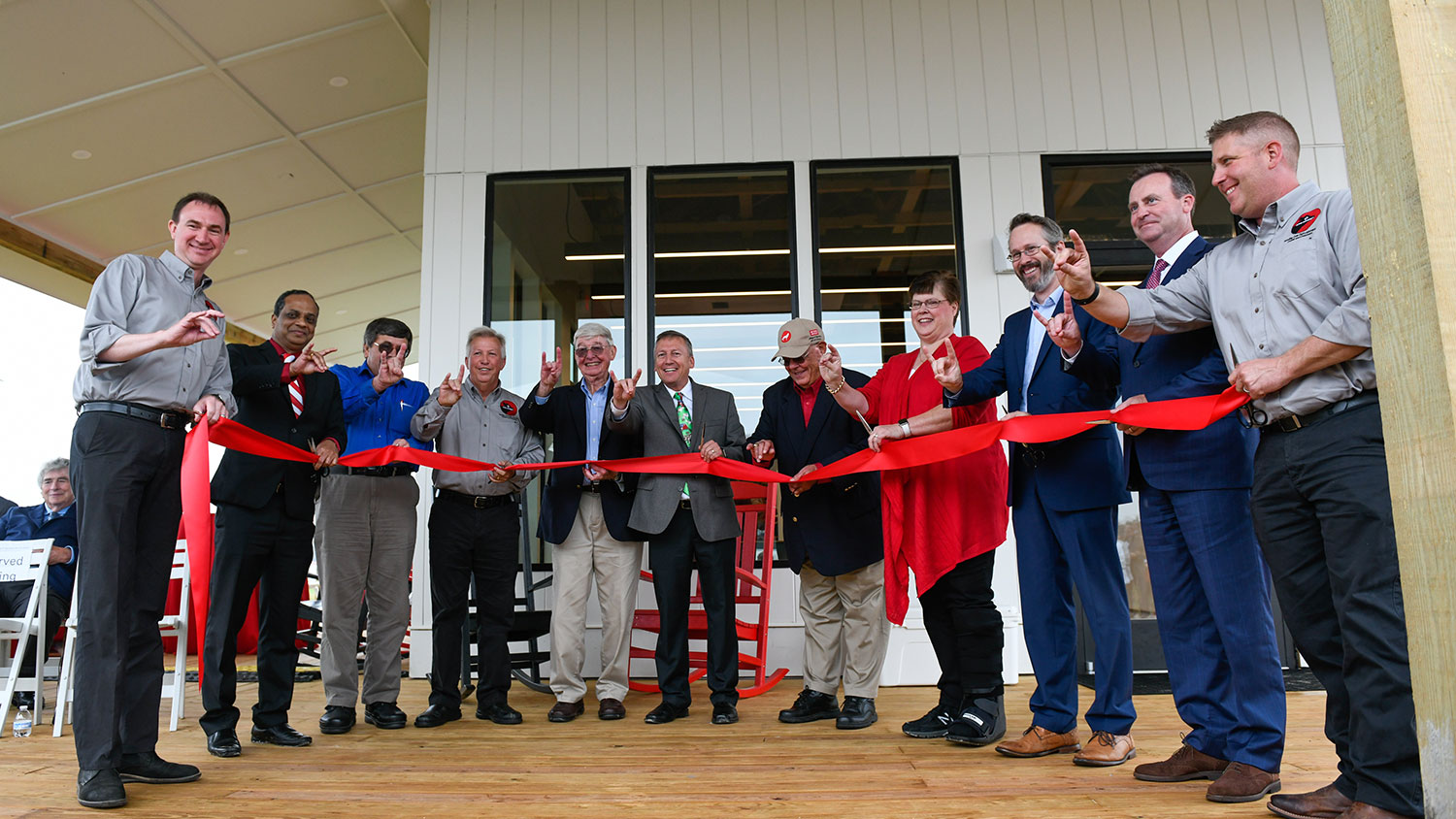 The center is part of NC State University's Lake Wheeler Road Field Lab in Raleigh. Crews broke ground in spring 2018. 
And while it's another place to enjoy NC State's Howling Cow ice cream, it's also a destination learning center equipped with interactive video exhibits. Visitors can enjoy an ice cream sundae while learning about the plant's operations and discovering the many facets of North Carolina's dairy industry.
"When people visit we hope they walk away with a new appreciation for what it's like to get ice cream to the table," said Carl Hollifield, associate director of NC State's Dairy Enterprise System.
Visitors can take a tram ride to see the cows, animal husbandry and see how a farm works.  
The plant generates its operating costs through product sales, research grants and fees from educational seminars.
"A lot of partnerships made this possible," said Hollifield. "We had an awesome buy-in from the dairy industry."
Dairy Enterprise System Director Gary Cartwright said funding and gifts from the dairy farmers, processors and other philanthropic entities were integral in the creation of the new center.
"The general public constantly tells us they're so hungry for knowledge of the food supply, … and they trust the university to give them good and accurate information," he said.