Scholarships and Awards
Scholarships Provide Opportunity for First-Generation Student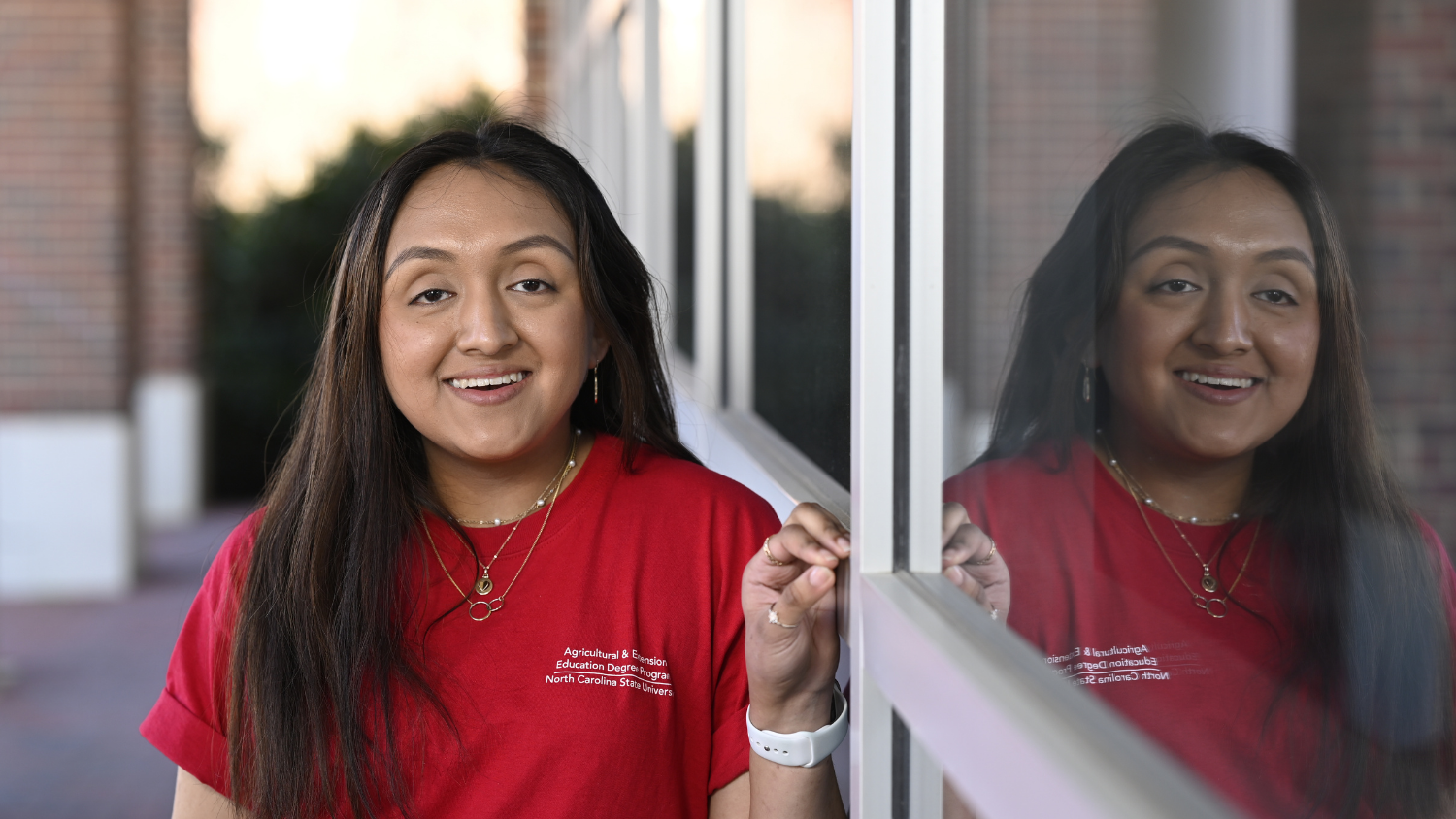 Elizabeth Espino knows the value of giving back to the community, and she's grateful for the NC State CALS donors that do just that. Espino is a sophomore from La Grange, NC majoring in agricultural education. Espino has dreams of being able to help students the way she has been helped as the recipient of several CALS scholarships.
It hasn't been a straight shot into agriculture, but Espino is passionate about educating the public on why it is so important. She remembers her first ag class in high school and how it was all so new to her because she didn't come from an agricultural background.
"We learned in class about how the agriculture industry feeds people three times a day and puts clothes on their backs," says Espino. "The agricultural industry is the number one industry in North Carolina, and just knowing more about it provoked me to want to stay within that field."
Espino joined FFA by serving as an officer for her high school chapter and began to realize where she fit into the agriculture industry. She is currently serving as the state FFA president while balancing her classes.
Ever since she was in kindergarten, Espino knew she wanted to enroll at a university as a first-generation student. Her mom has been her biggest supporter, and she instilled in her the importance of education. Espino knew this meant she'd need to start early in preparation for scholarships so that this dream could become a reality. She was involved in almost every extracurricular possible starting her freshman year of high school to show her dedication for when it was time to send applications her senior year.

Espino applied to several different colleges and the acceptances started to trickle in. She says, "I remember being so excited because this is something I've been waiting for all my life, an acceptance letter."
Espino still remembers the day she received her NC State acceptance and the excitement she and her entire family felt, especially her mother. The excitement lasted for about a week until Espino started worrying about how she'd pay for tuition.
"I remember my mom having to do calculations and I'm like, 'Oh my goodness, what have I done? We can't afford this.' And then I was accepted as a Pack Promise student," says Espino.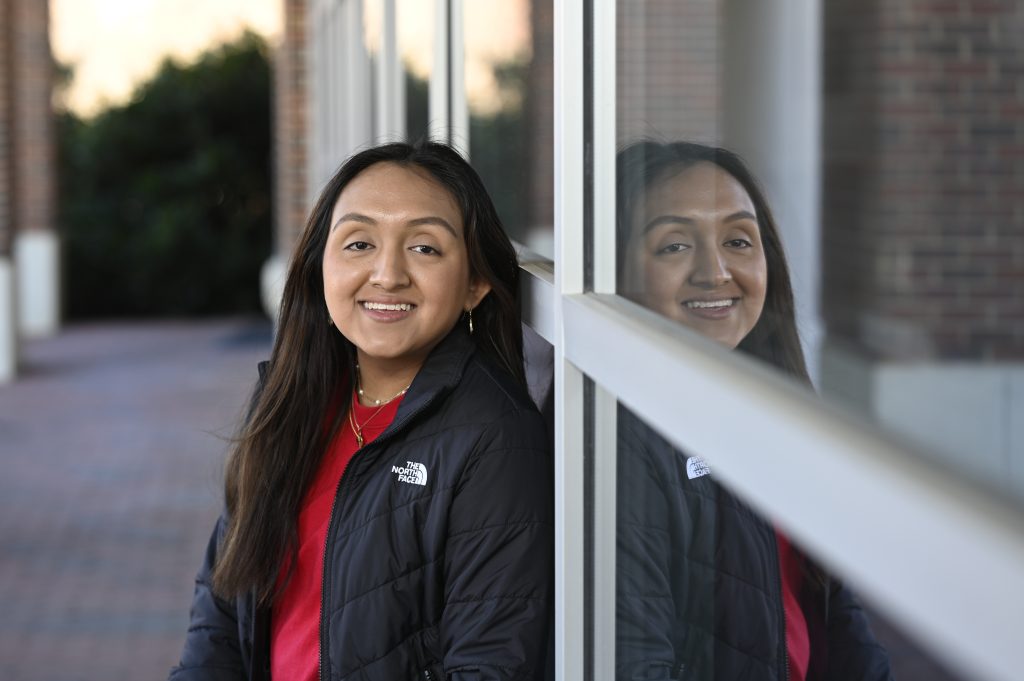 Pack Promise is a program and scholarship for first-generation college students, like Espino. Pack Promise scholars are given academic support and scholarships to cover tuition to set them up for success. For Espino, this meant she could once again be excited about joining the Pack.
Espino still remembers the morning she received her scholarships. Her phone buzzed saying that she had just received a CALS scholarship. Then another one. Then another one. And then a few more. Espino learned she was the recipient of five different scholarships.
As part of the scholarship applications, Espino had filled out both the Pack Assist General Application as well as the award specific applications that students have access to via the Pack Assist portal. Based on her application responses, she had matched and been selected for several scholarships from CALS.
Espino no longer qualified to be a Pack Promise student because of the other scholarships she was receiving, but she viewed this as a chance for another student to receive the help they need. Espino also serves as a Pack Promise ambassador.
"I can't complain because that was given to someone else," says Espino. "Another student can come to this university because of that scholarship."
These five scholarships cover Espino's tuition so she is able to focus on her studies without worrying about finances:
John T. Caldwell – A. Tab Williams, Jr. Scholarship Endowment
H.B. and Edna A. Crumpler Scholarship Award Endowment
NC Small Grain Growers Association Scholarship
Roy R. and Alice Barber Bennett Scholarship Endowment
Zack and Mary Ladd Scholarship Endowment
Espino knows this is a huge opportunity, and she isn't taking it for granted.
"I can't wait until the day when I get a job and can give back to help people," says Espino. "I'm going to create a scholarship for a student at my high school and at NC State. I want to give back to students at NC State because without individual donors and organizations who have invested money for my academic career, it would be impossible for me to be at NC State."