Non-Traditional: Devoted Dad and Ph.D. Candidate – On Active Duty for the U.S. Army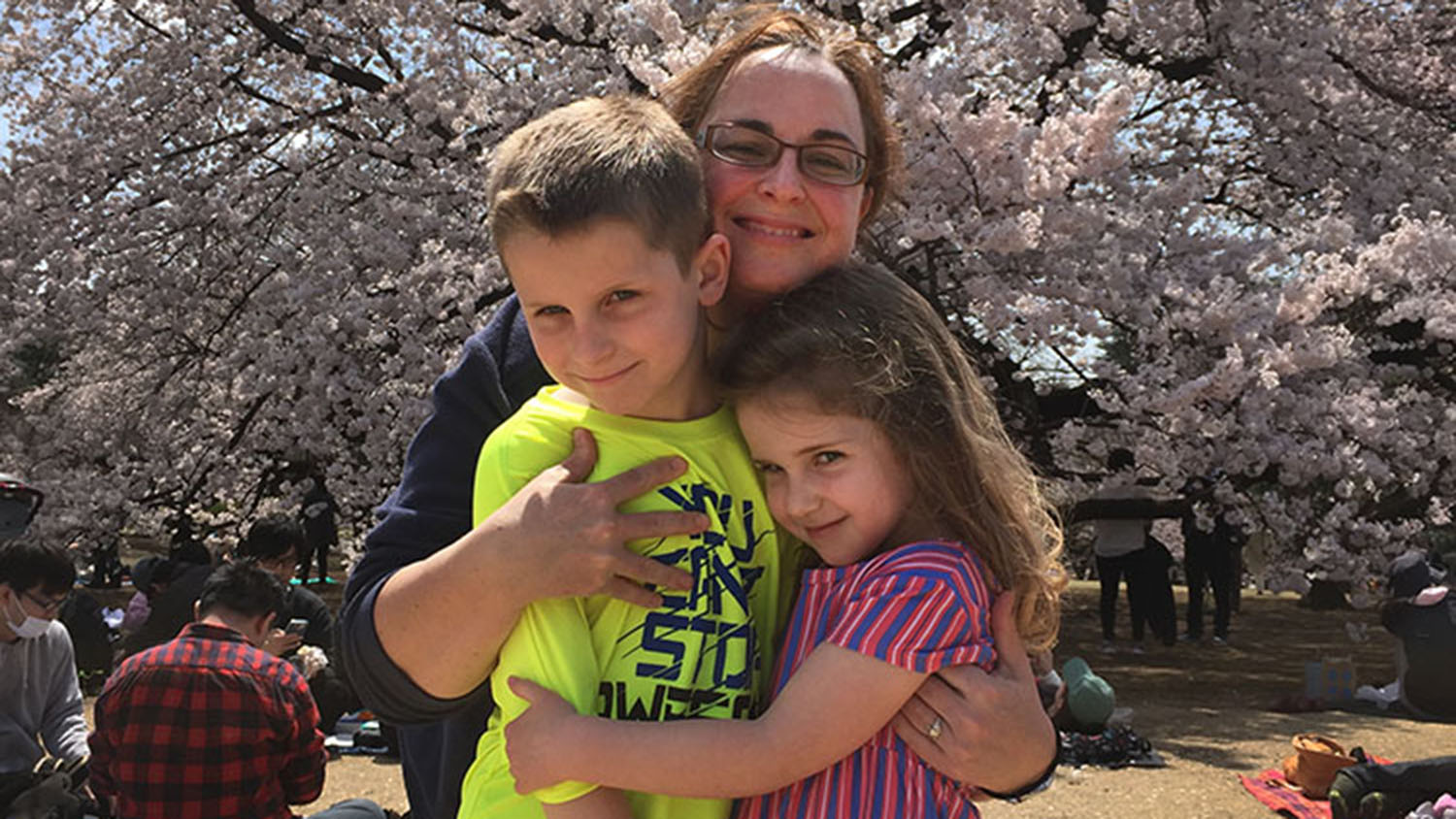 Editor's Note: National statistics show that "non-traditional" is increasingly the norm for students across the United States – in just one example, 75 percent of graduate students also work at least 30 hours a week. In our Non-Traditional series, we're highlighting some of our own amazing multi-taskers across CALS. Find other stories in this series here.
A specialist in medical entomology, U.S. Army Major Drew Reinbold-Wasson is serving his 14th year of active duty as a Ph.D. candidate at NC State.
He's also dad to Joseph, 9, and Georgieana, 7, a hardy pair of travelers who moved with Reinbold-Wasson and his wife to Raleigh from Tokyo, Japan.
In a military career that has included at least seven months of military schools and a nine-month deployment to the Middle East, Reinbold-Wasson was selected to attend civilian graduate school under the Army's Long Term Health and Education Training Program. He holds a bachelor's in zoology from Oregon State University, a master's in zoology from Washington State University and is working on his Ph.D. focused on medical entomology.
Balancing school, military service and fatherhood isn't simple, Reinbold-Wasson says – but it does mean unconditional love.

What has fatherhood taught you?
Nothing prepares you for being a father. When you hold that little life in your hands for the first time, you never realized the total commitment it is to raise a child.  Since my son and daughter were born, each day they teach me how to enjoy the little things I take for granted. It has taught me to think outside of myself and how to parse time, so I am successful in both my family life and my work life.
What does being a father mean to you?
It means putting someone else before you. It means you are never the hero, always the villain, in any game you play. It means dedicating your life to ensure another's is successful.
It also means love, by adding unconditional love to your life!
What's it like being a father and a student?
In simple words: it's tough. I am very glad I chose to come back to school – however, I never thought it would be this tough balancing family life and earning an advanced degree. I could never do this without the dedicated support of my wife, who manages much of the day-to-day affairs of our family.
As a graduate student in the sciences, your goal is to dedicate your time and effort to learning and conducting good research. As a father, your goal is to dedicate time and effort into raising children who will be good productive members of our society. The key word in both is time. There is never enough time to do both, so you learn quickly to identify what is important in both arenas and to focus on those aspects.
Know an inspiring non-traditional student like Drew Reinbold-Wasson?
Send a brief email stating their name, department and why you're nominating them to clkellne@ncsu.edu.