NC State, Belgian institute partner for plant biotech research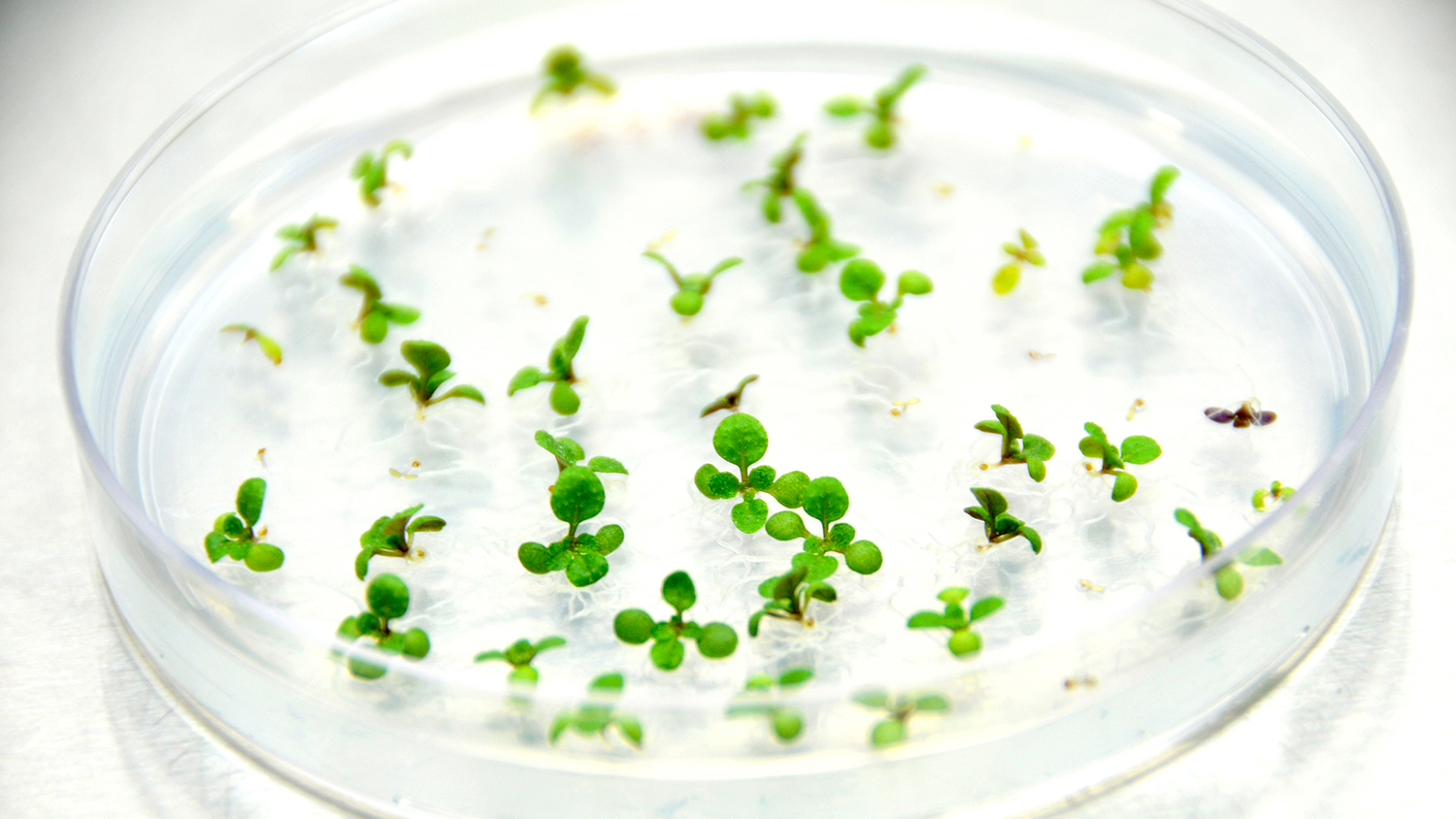 NC State University and VIB, a life sciences research institute in Belgium, recently entered into a strategic collaboration agreement aimed at spurring growth in the plant biotech research sector in both Belgium and North Carolina.
Both institutions are leading international players in plant biotech with strong interaction with local agrotech clusters – VIB with the Ghent Agro Cluster and NC State with the AgBio[sphere] in the Research Triangle.
VIB and NC State want to exchange researchers, set up new companies and collaborate on studying the soil microbiome's influence on plants, plant breeding, systems and synthetic biology, field phenotyping, precision agriculture and related sciences.
Dr. Johan Cardoen, VIB's managing director, said, "This alliance will open new research paths and create new opportunities to boost the growth of both ag biotech clusters, which represent world-leading innovation clusters in plant sciences."
Meanwhile the partnership will have important implications for students, said NC State's College of Agriculture and Life Sciences Dean Richard Linton. "Through this partnership with VIB, we will be developing the plant scientists of tomorrow in a way that is truly multidisciplinary and that enables students to gain an international perspective and expertise that will make them even more valuable to their future employers," he said.
Research leaders with both institutions said that complementary experience lies at the heart of the partnership. Dr. Steve Lommel, CALS' associate dean for research, said, "VIB has an excellent model for developing basic science discoveries that lead to startup companies, while we have a strong model for taking basic research and applying it to agricultural problems. So we see this as a win-win relationship, one that will benefit both VIB and NC State, as well as the agriculture and ag biotech industries."
Likewise, Dr. Dirk Inzé, director of the VIB Department of Plant Systems Biology, UGent, said, "By working together we will create significant synergy not only at the academic level but also in the translation of results toward biotechnology innovations in agriculture."
– Staff Report
VIB
Basic research in life sciences is VIB's raison d'être. On the one hand, we are pushing the boundaries of what we know about molecular mechanisms and how they rule living organisms such as human beings, animals, plants and microorganisms. On the other, we are creating tangible results for thebenefit of society. Based on a close partnership with five Flemish universities – Ghent University, KU Leuven, University of Antwerp, Vrije Universiteit Brussel and Hasselt University – and supported by a solid funding program, VIB unites the expertise of 75 research groups in a single institute. VIB's technology transfer activities translate research results into new economic ventures which, in time, lead to new products that can be used in medicine, agriculture and other applications. VIB also engages actively in the public debate on biotechnology by developing and disseminating a wide range of science-based information about all aspects of biotechnology. More information: www.vib.be.
VIB Plant Systems Biology Department (UGent)
In the next decades, the world market for plant-derived products is expected to grow exponentially. Not only do we rely on plants to feed the growing world population, but plants will also play a pivotal role in providing a significant portion of our energy needs, and in fulfilling our demand for renewable industrial resources. It is expected that (bio-)technological advances will further boost crop productivity and quality in a wider range of applications. In addition, new technologies will make it possible to develop agricultural practices in better harmony with the natural environment. The mission of our department is to significantly contribute to solving the above-described grand challenges by laying the scientific foundation for innovations and by enabling that such innovations find their way to society at large. We framed our research in the five thematic areas providing important challenges and opportunities for plant research: sustainable bio-energy, climate adapted crops, plant diversity, innovative crop care and plants and human health.
North Carolina State University
NC State was founded with to create economic, societal and intellectual prosperity for the people of North Carolina and beyond. Today, we are a pre-eminent research enterprise that excels in science, technology, engineering, math, design, the humanities and social sciences, textiles and veterinary medicine. NC State students, faculty and staff take problems in hand and work with industry, government and nonprofit partners to solve them. Our 34,000-plus high-performing students apply what they learn in the real world by conducting research, working in internships and co-ops, and performing acts of world-changing service. That experiential education ensures they leave here ready to lead the workforce. More information: www.ncsu.edu.
North Carolina Agricultural Research Service (NCARS)
The North Carolina Agricultural Research Service is the research arm of NC State University's College of Agriculture and Life Sciences, with research programs ranging from basic discovery in the agricultural and biological sciences to applied crop and animal production. NCARS' mission is to improve productivity, profitability and sustainability of industries in agriculture and the life sciences; conserve and improve the state's natural resources and environment; improve the health, well being and quality of life of North Carolina's people; and provide the science base for research and extension programs.
Contact
VIB
Johan Cardoen
Tel. +32 9 244 66 11
Mobile: +32 475 98 45 25
johan.cardoen@vib.be
Dirk Inzé
Mobile: +32 477 69 57 46
dirk.inze@psb.vib-ugent.be
Sooike Stoops, Expert Press and Public Communication VIB
Tel. +32 9 244 66 11
Mobile: +32 474 28 92 52
Sooike.stoops@vib.be
NC State
Steve Lommel, Associate Dean for Research
Tel.: 919-515-2717
slommel@ncsu.edu
Deborah Thompson, Director for Research Partnerships
Tel.: 919-515-9720
dmt@ncsu.edu
Dee Shore, media specialist
Tel.: 919-513-3117
deeshore@ncsu.edu