Moving Classes Online: Tips From Professor Kim Allen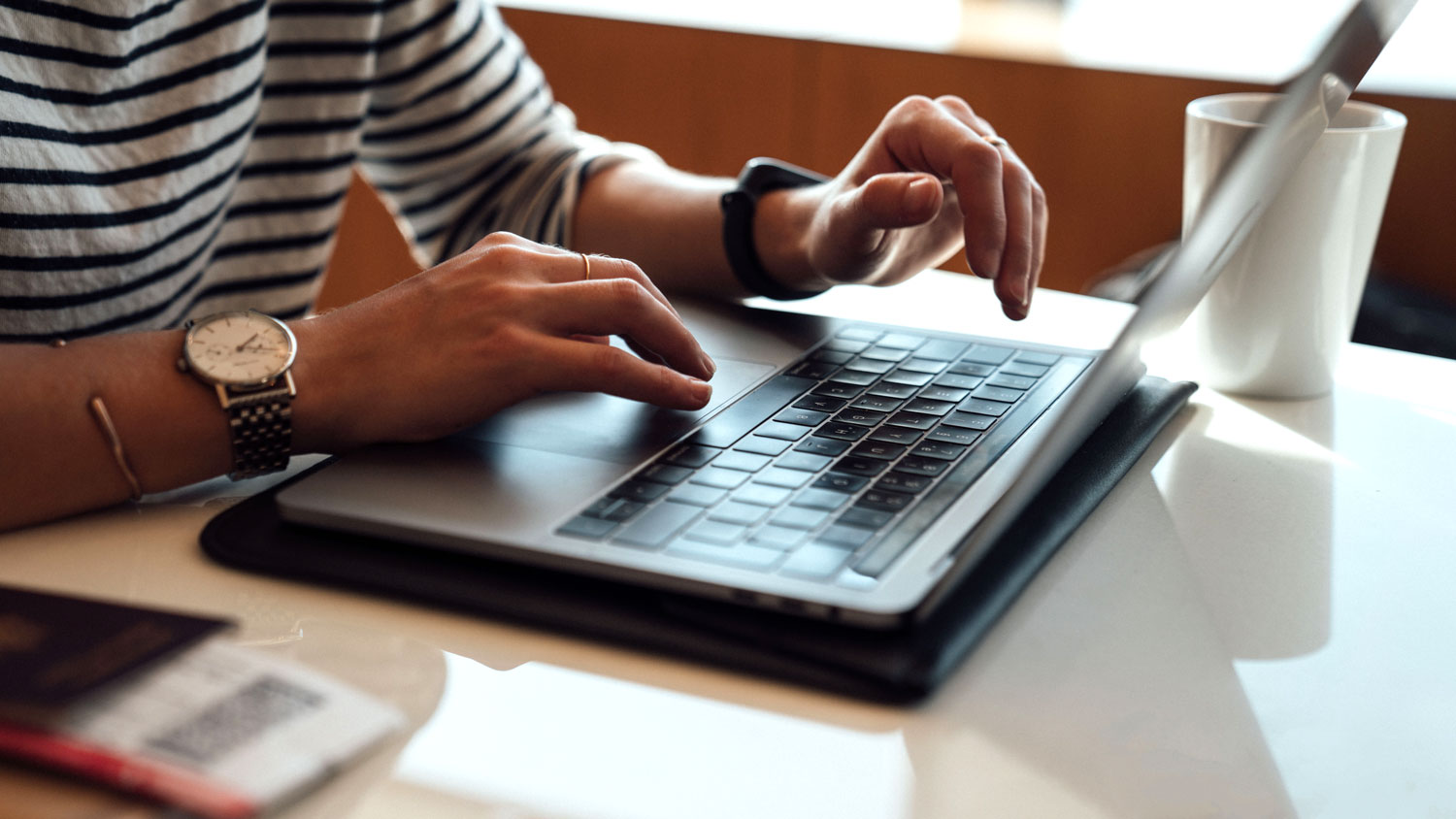 By Kim Allen
NC State Extension specialist and associate professor
When news of how the coronavirus might impact student learning first landed, less than two weeks ago, I was on spring break in Western North Carolina. This was before I knew about the severity of the disease or how impactful this pandemic would be on our society.  Still, when I heard that all students might be moving to online instruction, my first thought was, "Whew, our students are covered."
I've been teaching in a fully online program for over a decade, reaching students across our state, nation and the world through distance technologies. I knew our students already had the technology and internet needed for online instruction. They are all distance students, so I knew they would have their textbooks and belongings with them whether or not they were off campus for spring break.
Since that moment, I know we have all learned so much about the impact this pandemic will have on everyone, including our students and us. My own daughter, who is a sophomore at UNC Pembroke, left all of her textbooks on campus not realizing she would not be able to access them upon our return.
My husband, who is also a distance student in NC State's College of Education, is figuring out how to balance the extreme needs of working in campus IT during the pandemic with the requirements of school in full force.
Like most of you, I am now balancing my role as instructor with my children and husband all sharing the home space. All day. Every day. All of us in the same house. Stressful? Yes! We have access to fiber internet and access to technology, and I even have a background in coping with anxiety, stress and family transitions as part of my academic focus.
These times are different, for sure. Our students and instructors are stressed, to say the least.
In my 10 years of experience teaching online, I've learned many lessons and my hope in writing this blog is to share a few of those lessons with you and maybe help reduce some of your stress. Here are my tips as you move into uncharted territories of teaching online.
Remember Adult Learning Theory. The bottom line in Adult Learning Theory is that people come to the table with expertise, and they will take what they need from instruction. While we have our learning objectives and we are tasked with ensuring our students have access to high-quality learning activities, first and foremost, our students are adults also living with their own stress and anxiety. They will take from the class what they need; it is just our job to ensure the information is available to them.
Less is More. There has never been a truer time than now to recognize that less is more when it comes to online instruction. A typical semester course for my online graduate students involves two hours of synchronous instruction per month. To help students to balance their home life and school, I echo NC State Provost Warwick Arden in having a focus on asynchronous instruction, and as little and as streamlined as possible to meet course objectives.
Be Student-Focused. Our students have a range of access to the space and resources needed for online instruction. To be student-focused means recognizing many of our students have added levels of stress and time commitments and could even be sick. Factoring in ways to be flexible and open to change is critical.
Engaging is Key. There is solid research that shows that students do better and learn more if they feel the class is engaging and relevant in their life. Engagement comes so organically in face-to-face instruction, but in online learning, engagement has to be fostered. With only a little over a month left before classes end, engagement might be tricky but one thing we can all do is offer engaging communication with students. This is the time to show empathy and understanding through our communication with students, letting them know that we are all figuring this out together.
Communicate often and in multiple formats. In online instruction, I send an announcement via Moodle at the beginning of each module and/or week specifically outlining learning objectives, activities and assignments for the week/module. The same information is also available on Moodle. I also make a verbal announcement in my synchronous session with specifics for each module/week. I also respond to student questions within 24 hours Monday-Friday. Multiple format communication is especially critical for students that might not be used to the new learning format, so repeating the information and remaining available helps ensure students are clear about expectations.
Connect content to real life. Help students synthesize what they are seeing in their lives with the course content. For example, if students are doing an internship course and no longer are able to participate in live internships, have them write about best practices of dealing with a pandemic from the perspective of the internship organization. Connecting what is happening in the real world with instruction helps students process the changes and creates a real-time learning opportunity.
Help students be socially connected. Consider alternatives to tests by having students work in pairs or small groups or crowdsourcing to help them stay connected with others and the course content. This can help not only with course assignments but can also provide for social support for students. I've done this with forums/discussion questions, interviews, students submitting their own videos, group assignments and even via social media.
Get student input. If you are not sure what to or how to support students, ask them. Engaging students as part of the solution can yield new ideas that might win for all.
Keep it Simple. When it comes to technology, keeping it simple is the best policy. While recording a full 60-minute Zoom lecture might mimic what you would do in class, students may have a limited internet bandwidth in which to download large video files. Best practice is short, specific video instruction surrounded by supporting readings and learning activities. Students also say they like having the audio transcription so they can read what you said. That also helps with bandwidth in case they can't download a video. This can be done using closed captioning (which can be done easily via Zoom).
Ask for help. If you are not sure what to do or how to do it, ask. DELTA has amazing resources, courses, and live tech support. I have their number on speed dial and have found their services to be among the very best on campus. https://delta.ncsu.edu/
When I find myself in times of great stress, I try to remember that so far, I've somehow managed to get through all my stressful times in the past. I hope that you are finding success during this transition and time of stress.